Volkswagen teased its new Scout Motors branded SUV on the new Scout Motors website.
Volkswagen is not blind to the fact that trucks and offroaders are popular products in North America. Yet, until recently, the company has not offered a vehicle in either of these categories in recent years. That is about to change with the introduction of Volkswagen's new Scout brand, a fully electric offroading truck/SUV brand coming to the U.S. in 2026.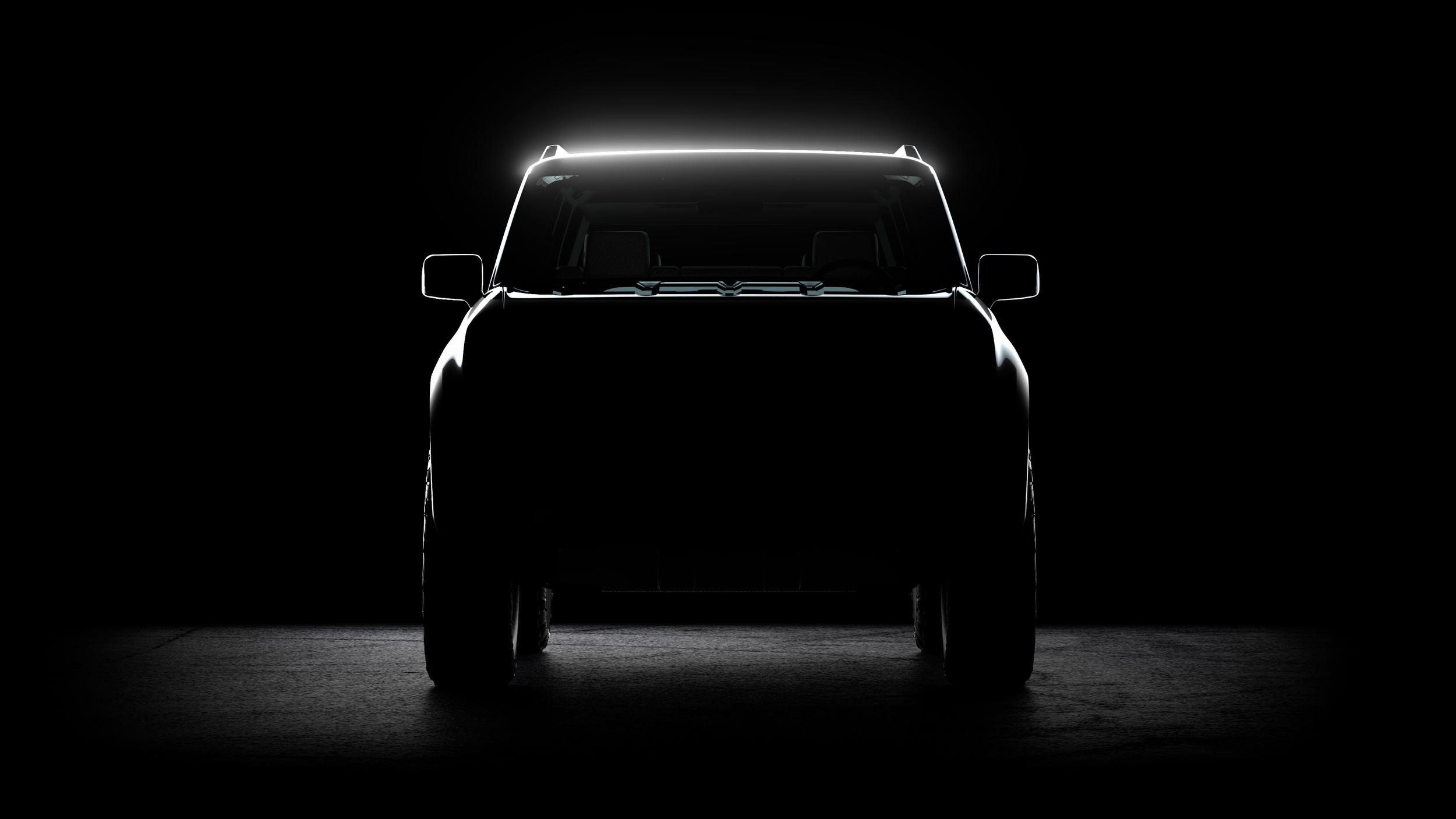 The new Scout Motors website is more cryptic than informative. The homepage of the website states:
"To honor where we've come from.
To unlock the potential of what lies ahead.
To show our land the respect it deserves.
To lift up our communities and haul their heaviest burdens.
To lead the charge into the great unknown.
Scouts go first. Scouts go farther. Scouts always come back to lead the way."
Scout Motors has also listed jobs, started a forum for discussion, and posted a single teaser image of the upcoming Scout Motors SUV. Otherwise, the only other detail about the forthcoming truck/SUV combo is that the vehicles will be all-electric. Scout Motors' accompanying social media profiles also lack substance, only posting the same teaser image along with the vintage Scout logo.
Looking at the Scout forums, one can get a better idea of what fans are looking for with the upcoming vehicle. Many pointed to the Rivian R1T/R1S, Ford Bronco, Jeep Wrangler, and Land Rover Discovery for comparison and for lessons to be learned from. But a couple of points seemed fairly consistent; customers are looking for the Scout to embody the International Scout of the 60s, be offroad capable, be customizable, and have a low base price.
With the limited silhouette posted on the website, the upcoming Scout certainly has the boxy design language of the International Scout of the past. Yet, the design is also reminiscent of the recently launched Ford Bronco, a vehicle that also looked to resurrect an old nameplate. Customers will need to wait until 2024 for the full prototype reveal to see if the designers can stay true to the original design.
What do you think of the article? Do you have any comments, questions, or concerns? Shoot me an email at william@teslarati.com. You can also reach me on Twitter @WilliamWritin. If you have news tips, email us at tips@teslarati.com!