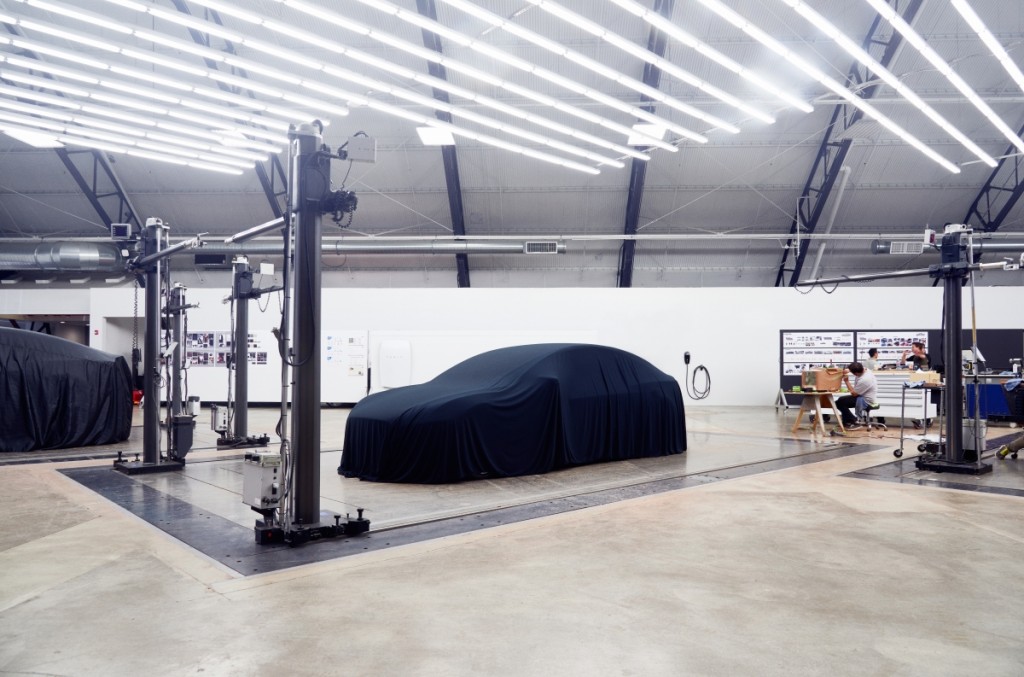 The German edition of Wired provides a first look of what the publication claims to be a cloaked version of the Model 3 seen at the Tesla Design Center in Hawthorne, CA. In Wired's exclusive interview with Franz von Holzhausen chief designer for Tesla Motors, Von Holzhausen did have some things to say about the Model 3. "If you want to advance the global transition to electric car, as we do, you can do that only if you design cars that appeal to the masses. You don't want people to be disturbed or even scared by the car. It is important to create a car whose shape is timeless." One could argue that the Model S is one such car. It still looks as fresh and exciting today as it did when it was first introduced.
Von Holzhausen is quick to point out that Tesla takes on a design and brand philosophy that remains timeless rather than something that would draw an instant wow factor. Though one can argue that the Model X falcon wing doors would fall into the later category.
"Some people think that because driving [an electric] car is different, everything has to be different. The opposite is true. We at Tesla want to create a brand that will continue to grow for decades. With sci-fi design, we might reach the early adopters. We could build cars that look super crazy, but after a few months, the owners would be embarrassed by them."
The car you see under wraps was present when Wired visited the Tesla Design Studio, but von Holzhausen refused to be drawn into discussion around the car. Since there are no other cars near it, making a judgment about its size is difficult. It does appear to have a profile similar to a Model S, however, which rules out any speculation that the Model 3 will be a crossover type vehicle.There is a bit of sharp crease evident at the front, which may suggest it resembles the Model X fascia.
Elon Musk insists the Model 3 will be a "compelling" car. But if you listen to what von Holzhausen has to say, it will be compelling because of how it drives and how it makes us feel when we are behind the wheel. We can pretty much rule out wild design flourishes or bizarre character lines. What we can expect is a car that looks good and will continue to look good for years to come. It will impress us for what it does, not for its futuristic styling.
Photo credit: Stewart Lowell/Wired
More Tesla Model 3 News