Elon Musk's "Cyberpunk" Tesla Pickup Truck has received its latest render from the electric car community, and this time around, the concept image might actually be pretty close to the vehicle that is set to be unveiled next month. This is due to the render being based on Elon Musk's comparisons between the Tesla "Cybertruck" and an armored personnel carrier (APC), as well as early vehicle sketches that were shared almost two years ago.
The new render was shared on YouTube by concept artist Stephen William Mason, who used Tesla's first teaser of the vehicle as a basis for his concept. The result is a truck that is as futuristic as it is unconventional and bold, and one that will likely polarize consumers. The overall look of Mason's render is even quite reminiscent of the first sketches of the pickup that Musk shared during the Semi and next-gen Roadster's unveiling back in November 2017.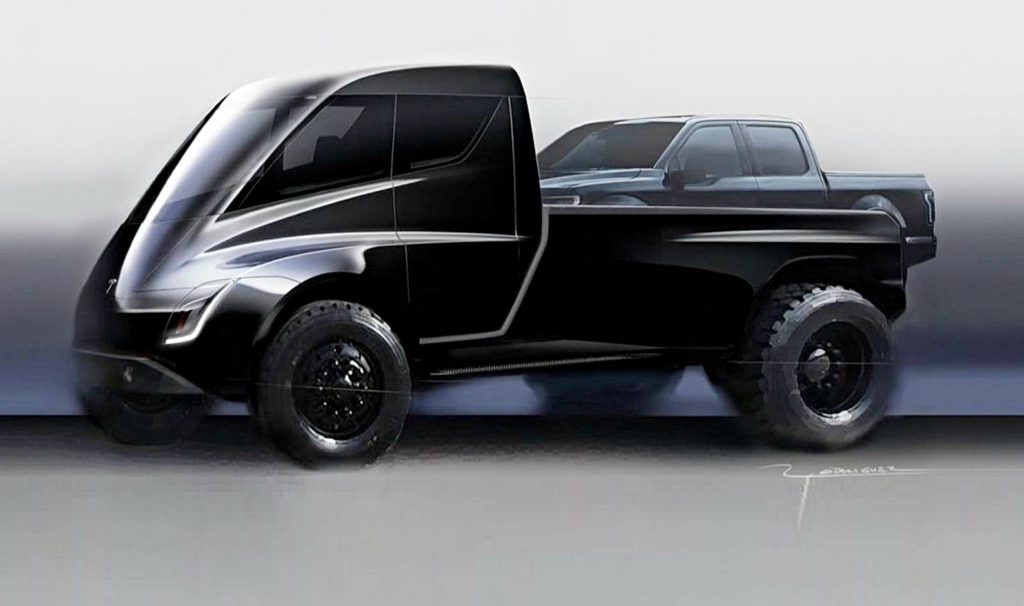 With this in mind, the concept artist's most recent take on Tesla's Cyberpunk truck could very well be the most plausible depiction of the upcoming vehicle to date. It does, after all, tick most, if not all of the boxes with regards to the information that Elon Musk has shared about the truck so far. Of course, this is but a concept and thus, might be completely different from Tesla's actual pickup truck. But if the final vehicle looks like the recent render, the electric car community will likely embrace it. 
This is because the Tesla Pickup Truck render looks like a vehicle that can take severe punishment while being fully capable of doing real work. A notable portion of pickup truck buyers value their vehicles' utility, and this is something that would likely be possible with the design of the recent Tesla Truck concept, especially with its high ground clearance, large tires, and aggressive stance. Save for a longer bed that can be used to transport larger items, the concept artist's new take on Elon Musk's "Cybertruck" seems near perfect.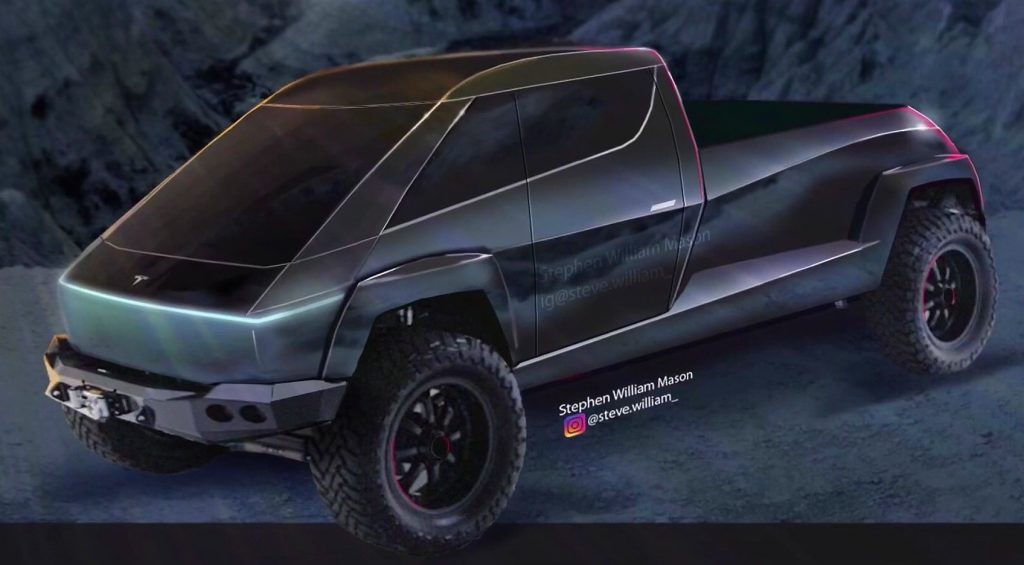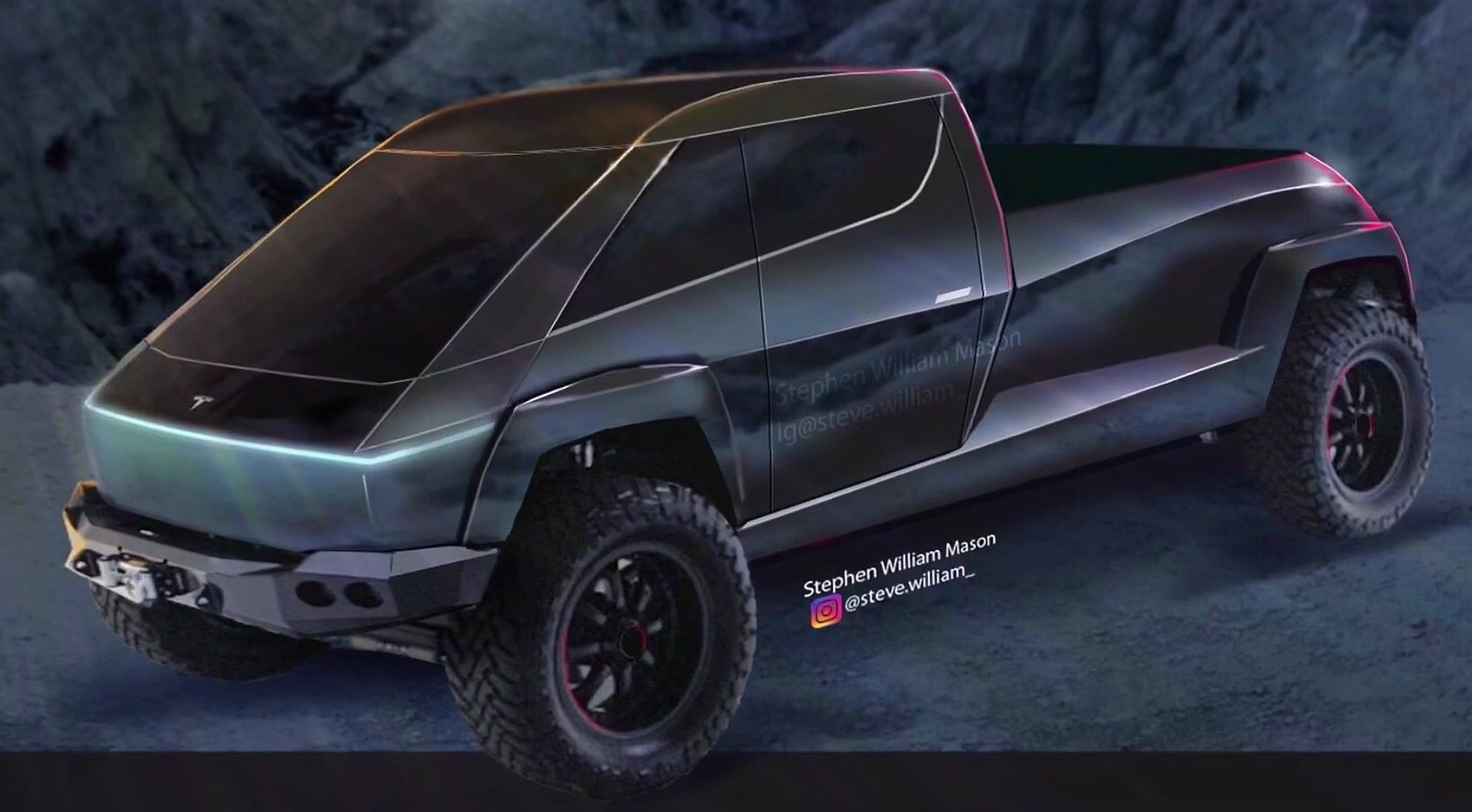 Interestingly, such a design for the Tesla Pickup Truck would match a number of patents that Tesla has filed over the past months. Among these is a novel windshield wiper system that could improve the truck's efficiency, while another is a self-inflating tire system that can be incredibly useful when drivers traverse multiple types of terrain. Elon Musk's mention of the Tesla Pickup being large enough to fit people as large as the famous wrestler Andre the Giant also seems plausible with the rendered pickup truck design. 
Tesla's "Cyberpunk" Pickup Truck is expected to be unveiled sometime next month. Few other details have been released by Tesla or Elon Musk, though the CEO has stated that the vehicle will start at $49,000 at most. "You should be able to buy a really great truck for $49k or less," Musk said.