How did Tesla mount the Model X sun visor when the roofline is all glass?
Aside from the ingenious and often talked about falcon wing doors, the Model X packs several nifty design elements that might not be as commonly known. Among these is the Model X sun visor and accompanying vanity mirror which is so well hidden that onlookers may never take notice that it's tucked away inside the vehicle's A-pillar.
Because the Model X boasts one of the largest pieces of glass ever used on a production vehicle, thereby allowing it to achieve an all-glass panoramic windshield that stretches well into the 2nd row of seating, the sun visor appears to suspend itself with no support across the enormous front windshield. But is that really the case?
Follow along as we take a closer look at how to use the Model X sun visor and vanity mirror.
Step 1 – Detach the Model X Sun Visor from the A-pillar
The front-facing end of the Model X sun visor is attached to a multi-directional hinge that allows it to swing away from the A-pillar but also pivot up and down.
The rear-facing end of the visor docks into place via a magnet that's secured to the vehicles B-pillar. To use the visor, detach it from the magnetic force that keeps it in place, and swing it outwards towards the front windshield.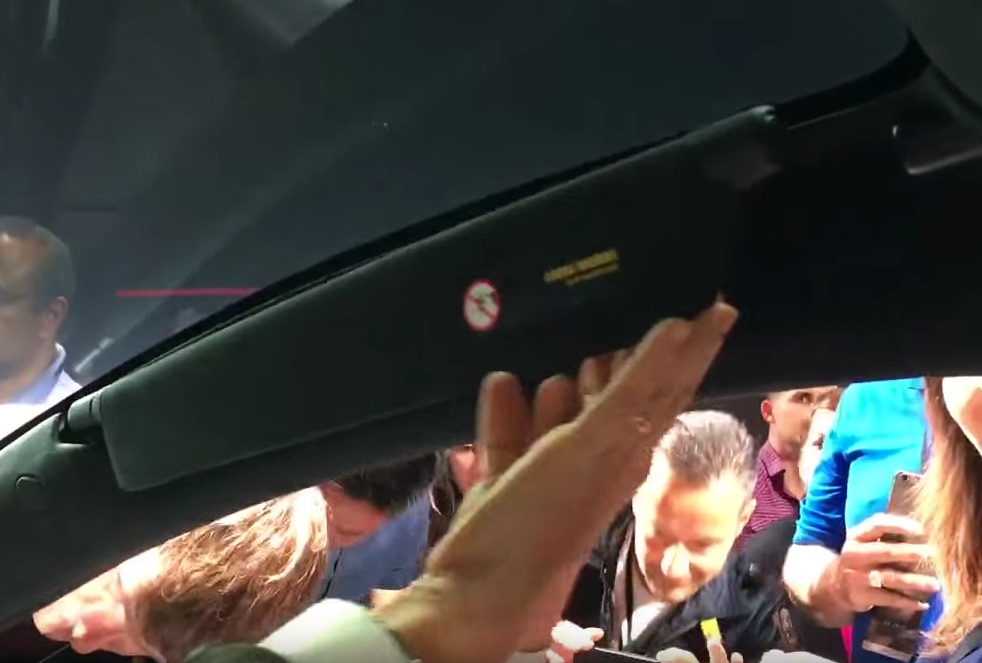 Step 2 – Pivot, Attach and Rotate
The rear-view mirror of the Model X sits on its own halfway up the windshield. To each side of the mirror housing is an anchoring point for the sun visor.
As one swings the end of the visor closer to the rear-view mirror, a magnetic peg will emerge from the visor and attach itself to the side of the mirror housing.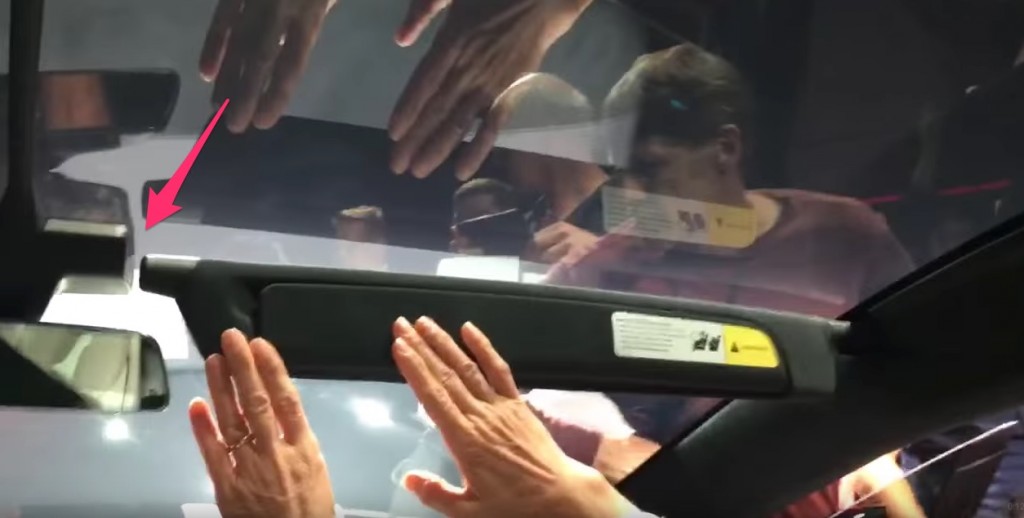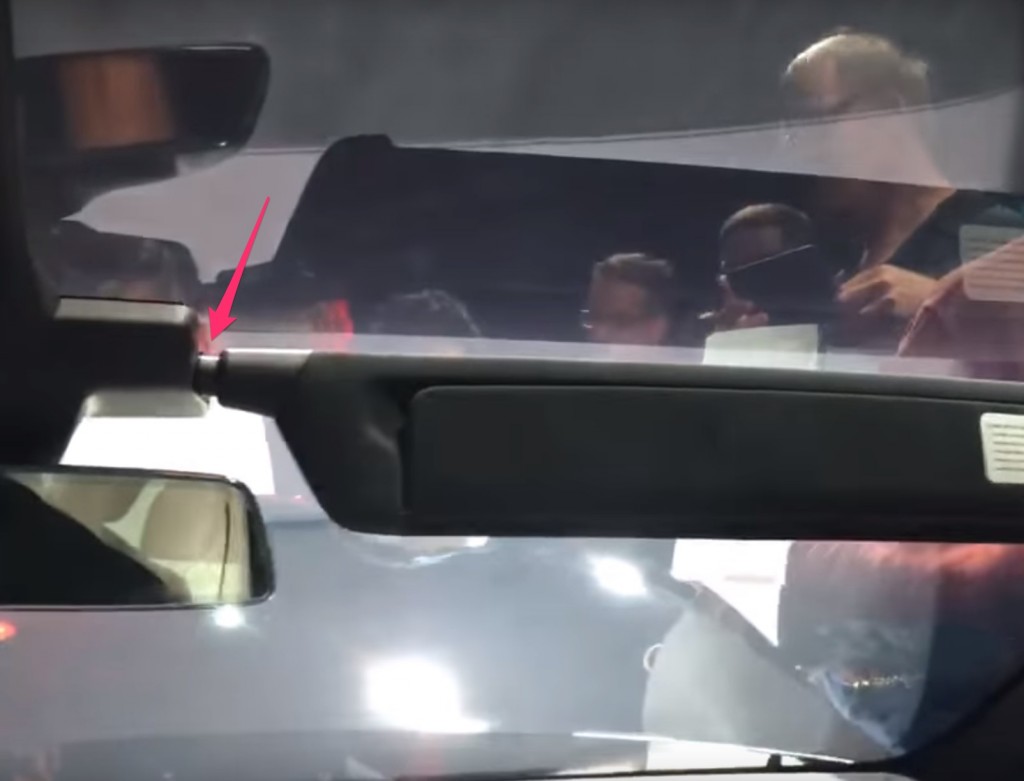 At this point the Model X sun visor should be secured in place yet mobile enough to rotate up or down depending on the desired location. For those wanting extra sun protection above their heads, the visor can be flipped upwards towards the upper tinted portion of the panoramic windshield.
A cover on the visor can be flipped outwards and used as an extension by creating a larger surface area for blocking of the sun.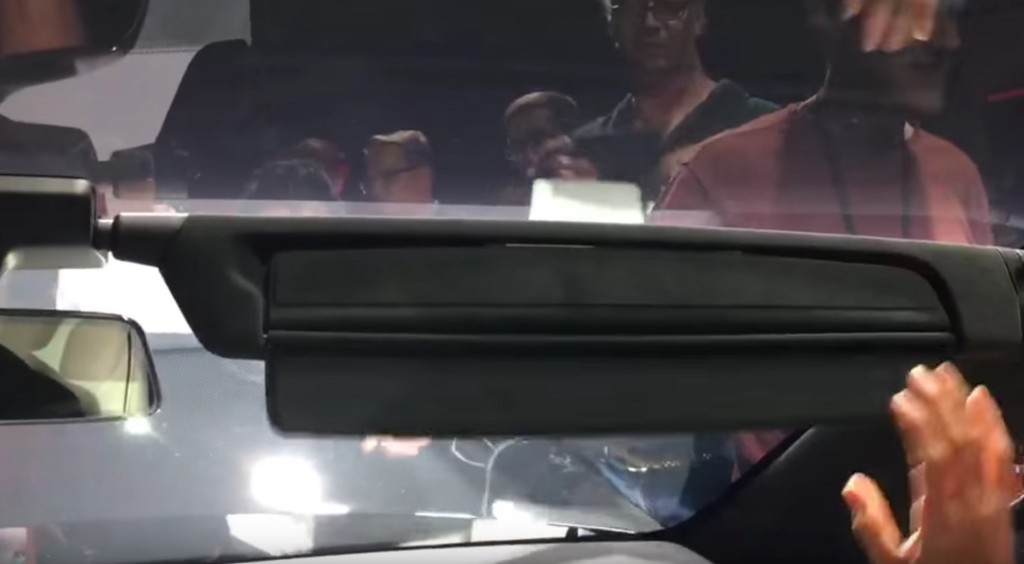 Step 3 – Using the Model X Vanity Mirror
A narrow vanity mirror is tucked away behind a second panel on the Model X sun visor. Flipping the second panel down will reveal an illuminated vanity mirror.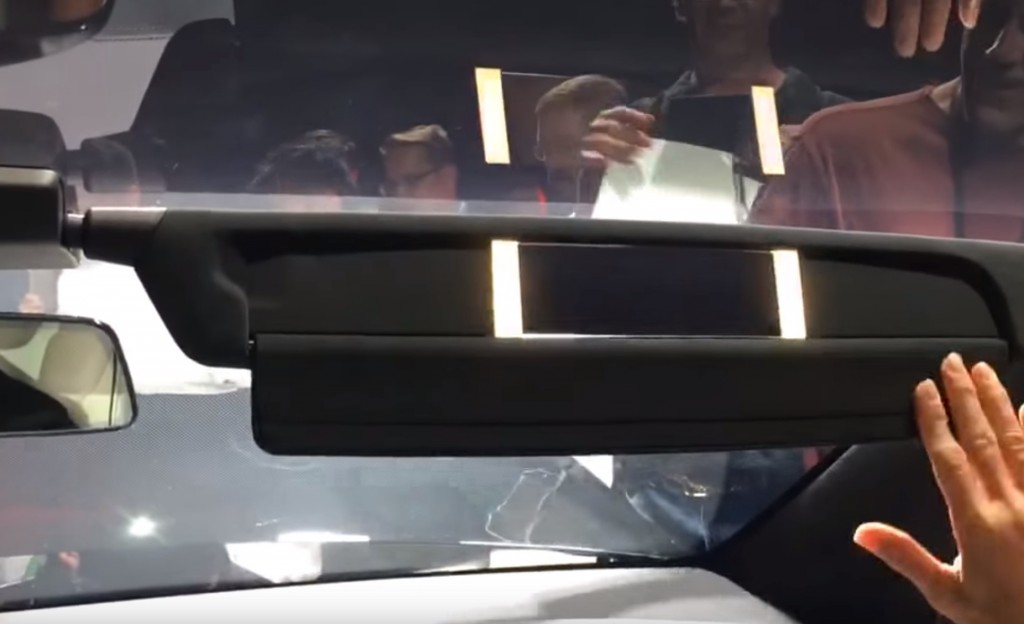 The following video from Roger Kang of YouTube illustrates how the Model X sun visor can be used.