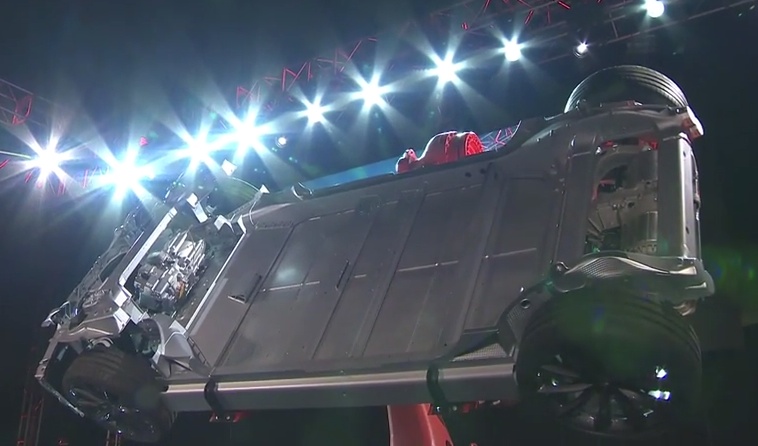 Elon Musk and the Tesla Motors team provided another year of inspiration and drama, with the gigafactory chase, Wall Street tweets and general company growing pains.
Here are seven quotes from some of the main players at Tesla Motors in 2014:
7. Automotive companies are pushing self-driving capabilities for next-generation cars and this is what Elon Musk said right before the Model S P85D announcement in California via CNN Money:
Musk: "A Tesla Car next year will probably be 90 percent capable of autopilot." On the highway, Musk is "for sure" confident the car will be able to drive itself. Tesla's a Silicon Valley company. If we're not the leader, shame on us."
6. Earlier this year, I posted a teardown of the Model S's center stack (control screen) in "Video | Tesla Motors Teardown Unveils a Tech Company," and Musk's take on the company:
Musk: "We're a technology company making electric cars. What's very important is sustainable transport. Autonomous driving is a nice to have but not required; sustainable transport is what's required."
5. At the latest earnings conference call, an analyst posed the question on what would happen if a breakthrough battery technology came along and leapfrogged Tesla's gigafactory strategy?
JB Straubel, CTO, Tesla Motors: "I would be pretty shocked if there were any major improvements that were close enough to commercialization that we haven't been aware of or found out about. So, a lot of those improvements are rolled into our thinking and there's great potential there."
4. Here's more JB Straubel talking about the gigafactory's potential output last May:
JB Straubel: "15 GWH/yr will be targeted for stationary energy, to build stationary battery packs. We see the California mandate for stationary energy storage by 2020 and we're (Tesla) quite a lot more bullish than that. We think that mandate will be met and far exceeded before the timeframe expires. We all should be thinking bigger."
3. Fight the power…we can't leave 2014 and not think about all the free market love espoused by so many politicos for this bleeding-edge, American automotive company. So many open arms in Texas, Ohio, Michigan and tubby in New Jersey.
This isn't a quote, but a leaked in an email before Elon Musk went before the Texas Assembly in April.
Musk: It is crazy that Texas, which prides itself on individual freedom, has the most restrictive laws in the country protecting the big auto dealer groups from competition. If the people of Texas knew how bad this was, they would be up in arms, because they are getting ripped off by the auto dealers as a result (not saying they are all bad – there a few good ones, but many are extremely heinous).
2. The next couple quotes get back to the pure joy of Model S ownership. This is Musk talking about how his service centers will resemble a F1 pit stop crew back in July.
Musk: So instead of having one person per bay, the car gets slowly worked on over several days, it actually comes in and a team attacks it, and we're constantly improving the tools and the metrics to say, how can we get the car perfect as fast as possible. We actually bring in people from Formula One to help with the training on this. And I think there's a real opportunity to revolutionize the way service works."
1. This quote is from the onstage introduction of the P85D at the All About D and "something else" event in October:
Musk: It's (P85D) like your own personal rollercoaster that you can use at anytime. The target we had for performance (of this car) was to try and meet the acceleration of one of the greatest super cars of all time, the McLaren F1. We're able to actually achieve a 3.2 second 0 to 60. [Audience: Woooohooo.] Yeah, it's mad. We're going to have an option in the options settings…you're going to have three options: normal, sport and insane. It will actually say insane. It's true.
Yep, it's true. This American company is the living embodiment of "true grit" and here's to more of it in 2015!
"But our trip was different. It was a classic affirmation of everything right and true and decent in the national character. ~HST "Fear and Loathing in Las Vegas."