Out with the old and in with the new is the motto Unplugged Performance wants owners of early generation Tesla Model S to stand by. The world's first Tesla-focused tuner has developed a new 'Refresh Set' conversion kit that aims to provide new aerodynamics and a revised look for Model S built prior to May 2016. A redesigned front fascia which the company began taking preorders on earlier this summer, coupled with sleek, yet not too aggressive side skirts, and a redesigned rear bumper round out the 'Refresh Set'.
Related: Behind the scenes at Unplugged Performance, a Tesla tuner challenging the status quo
The team at Unplugged tells us that their designers were able to painstakingly capture every curve and nuance found on the Model S through the use of 3D-scanning technology. The end result was the design of a formfitting kit that somewhat resembles Tesla's latest nosecone-free design found on the Model S and Model X, but with the addition of Unplugged's own unique design languages.
3D-scan of refreshed Tesla Model S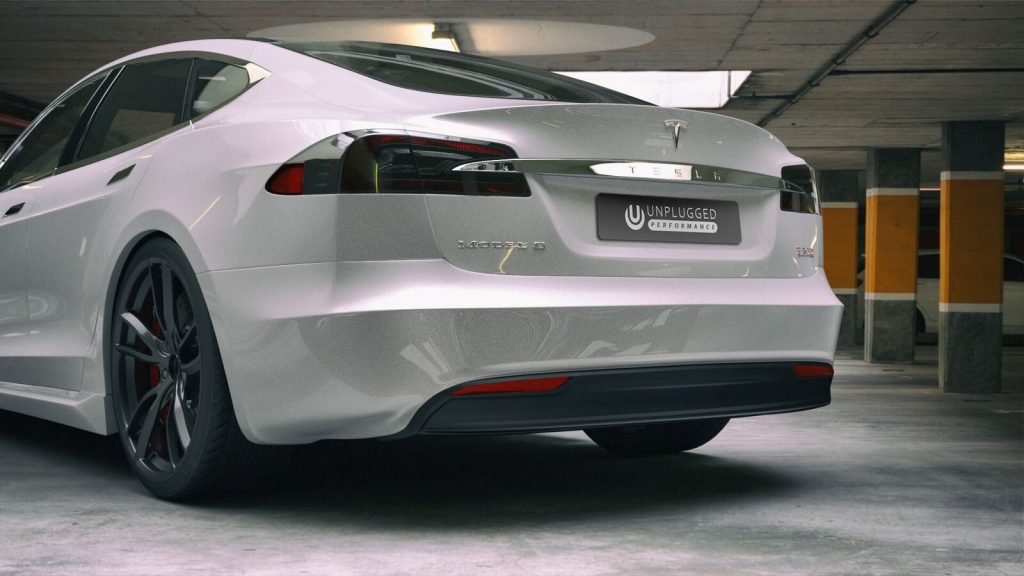 The company's new Refresh Rear Set is a full rear bumper cover replacement, with lower diffuser panel, that's designed to install with factory parking sensors and light reflectors. According to the tuner, special modifications are not needed for installation of the rear set, and any professional body shop can complete the work in roughly 2-3 hours.
Unplugged indicates that deliveries for its front-end Refreshed Fascia will take place roughly end of summer. The company is currently undergoing testing and will begin full production following successful tests. The full Refresh Set will begin deliveries by end of year.
Unplugged Performance, billed as the AMG of Tesla, designs, prototypes, and manufacturers all of its products for the Model S, Model X and upcoming Model 3 in-house at its Hawthorne, CA location, adjacent to SpaceX and the Tesla Design Center.