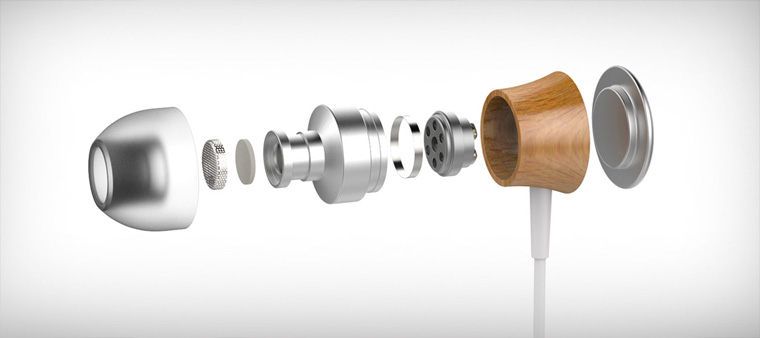 The attributes that Tesla owners are attracted to are known as the Tesla Lifestyle. But these things can be found in many places.
The hallmarks are simplicity in design and the desire to abandon the comprehensive and abbreviated and focus on the essential. I borrowed that last part from a 12th century Japanese philosopher. Seems to fit perfectly. Teslarati is always on the lookout for items that embody this approach. This week we ran across the Meze 11 Deco ear monitors.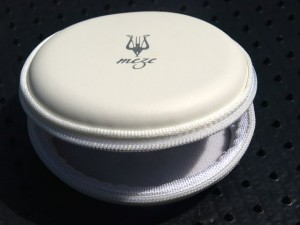 Antonio Meze is a Romanian born industrial designer, creative thinker and musician with many awards in his portfolio. He founded Meze Headphones in 2012 in London because he was not happy with the spectrum of headphones on the market. He leveraged his design skills, ability to think beyond the "box" and passion for music to create a distinctive line of headphones and earbuds. Meze blends classic design with technology and encases them in wood, which brings out a richer, more natural sound. The line of headphones is absolutely beautiful. For this post I'll focus on the Meze 11 Deco ear monitors.
DESIGN
The earbuds come in a round case that evokes a woman's make-up compact. Pure white with a full zipper that's well stitched on both the top and bottom. The only markings are the Meze logo, a custom designed element that seems to be a cross between a person, earbuds and a classic string instrument. The typeface is lowercase and cursive. Everything is a silver-gray. Subtle and compelling. Using white is a departure from the standard black we see from so many other manufacturers. My study workspace at home is always packed with technology and my wife ignores all of them. But when this case arrived and I left it on my desk, it attracted her like a moth to a flame.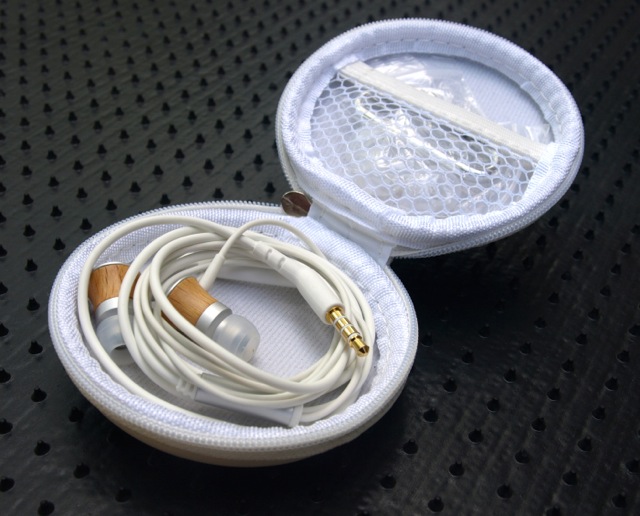 Unzipping the clamshell reveals the earbuds, two sets of cushions in case you've got freakish-size ears and a silver hook allowing attachment to a backpack for fast access. Easy enough. Plug them in and spin up the tunes.
PERFORMANCE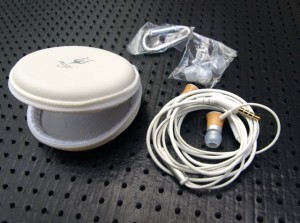 When trying out speakers or headphones it's important to mix up the sounds. Most people want to listen to familiar tracks to compare what they're used to hearing. They will of course sound different, because it's a different set-up. Do you hear something you've never heard before? That's an indication. Don't forget to try unfamiliar tracks and genres. Classical, jazz, soundtracks and even spoken word such as podcasts should be sampled. I also used the built-in mic and made some phone calls.
I was more than satisfied with the quality of the sound. Good highs and lows separation. I put them to the voice test by listening to the distinct vocal stylings of Peter Gabriel, Lana Del Rey, Agnes Obel, David Albarn and Goyte. The delivery was crisp and clean. The bass seemed to be a bit more pronounced than I normally listen to, but this is a minor complaint.
COMFORT
They also score well on the comfort level. I used them for over an hour while penning this post. At times I forgot I even had them in. The length of the cord is sufficient and the plug has a slight offset which serves as yet another design choice, but seems to allow for more material and perhaps more durable. Time will tell. As mentioned the built-in microphone was excellent for phone conversations, but lacks a volume control.
These are not meant for workout or sports. They remain in your ears under normal movements, but will not work well on your morning run. More quiet, calm spaces are perfect for these ear monitors. Obviously electing the correct ear cushion size makes a big difference. The R and L notations on the buds are difficult to find. I'm a stickler for following those directions as it aligns the music to how the artist intended to deliver it. Mr. Meze's design sense likely pushed him to display these cues in a very subtle manner.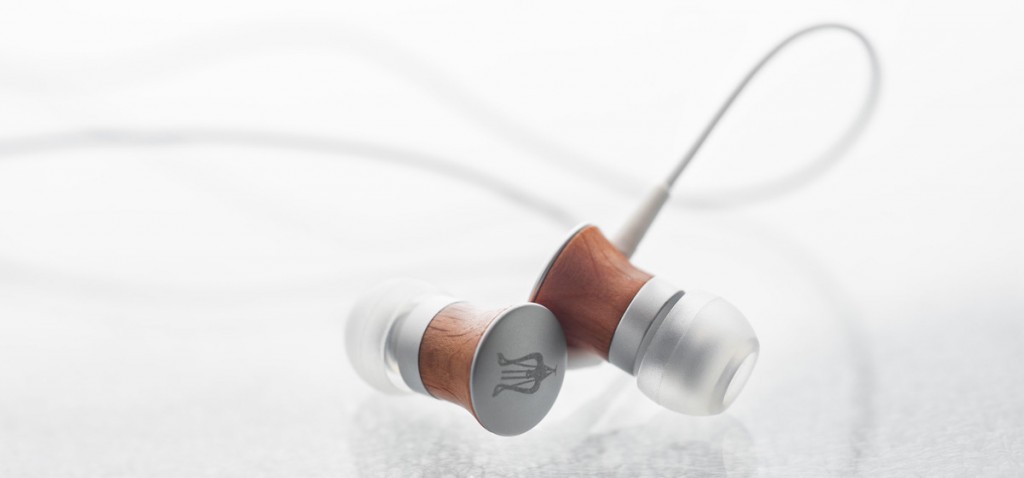 Meze calls these earbuds,
"An earphone for those who already have a musical identity."
I'm used to noise canceling headphones, especially while traveling. That means lugging around a much larger case and remembering to have an extra battery. I've got a flight to NY tomorrow and I'm going to forego my usual headphones in favor of the Meze 11 Deco ear monitors. At $79.00, these earbuds are a bargain.
Photos taken with an Olympus E-510 SLR. Exploded view of the Meze 11 Deco ear monitors courtesy of Meze.