This is a free excerpt of our weekly members-only newsletter. Each week, we give you our take on the biggest stories of the week, our favorite photos & videos and much more. Become a member today receive all of Teslarati's newsletters.
Greetings from a high-speed train in eastern China! I've been spending some time with the team at NIO to better understand the company's vision for the worlds' largest auto market: China.
It hasn't been long since I roamed the halls of the Shanghai Auto Show, where I had a chance to meet the NIO team and was invited to take a tour of their exclusive members-only club. Little did I realize, that journey would take me to witness their battery swapping station in action and a visit to the company's electric vehicle factory.
In fact, I'm writing this from the bullet train back to Shanghai following the factory visit, currently speeding along at 315 km/h (195 mph).
If you haven't heard of NIO, you aren't alone. The company only serves the Chinese market and only began deliveries last June. Since then, the company has delivered over 15,000 ES8 vehicles and is starting deliveries of their second vehicle, the ES6, in a few months. While the company previewed an upcoming vehicle at the show, they were far more focused on expanding and improving its service offerings. The company went public on the New York Stock Exchange (NYSE: NIO) last fall, raising one billion dollars from investors.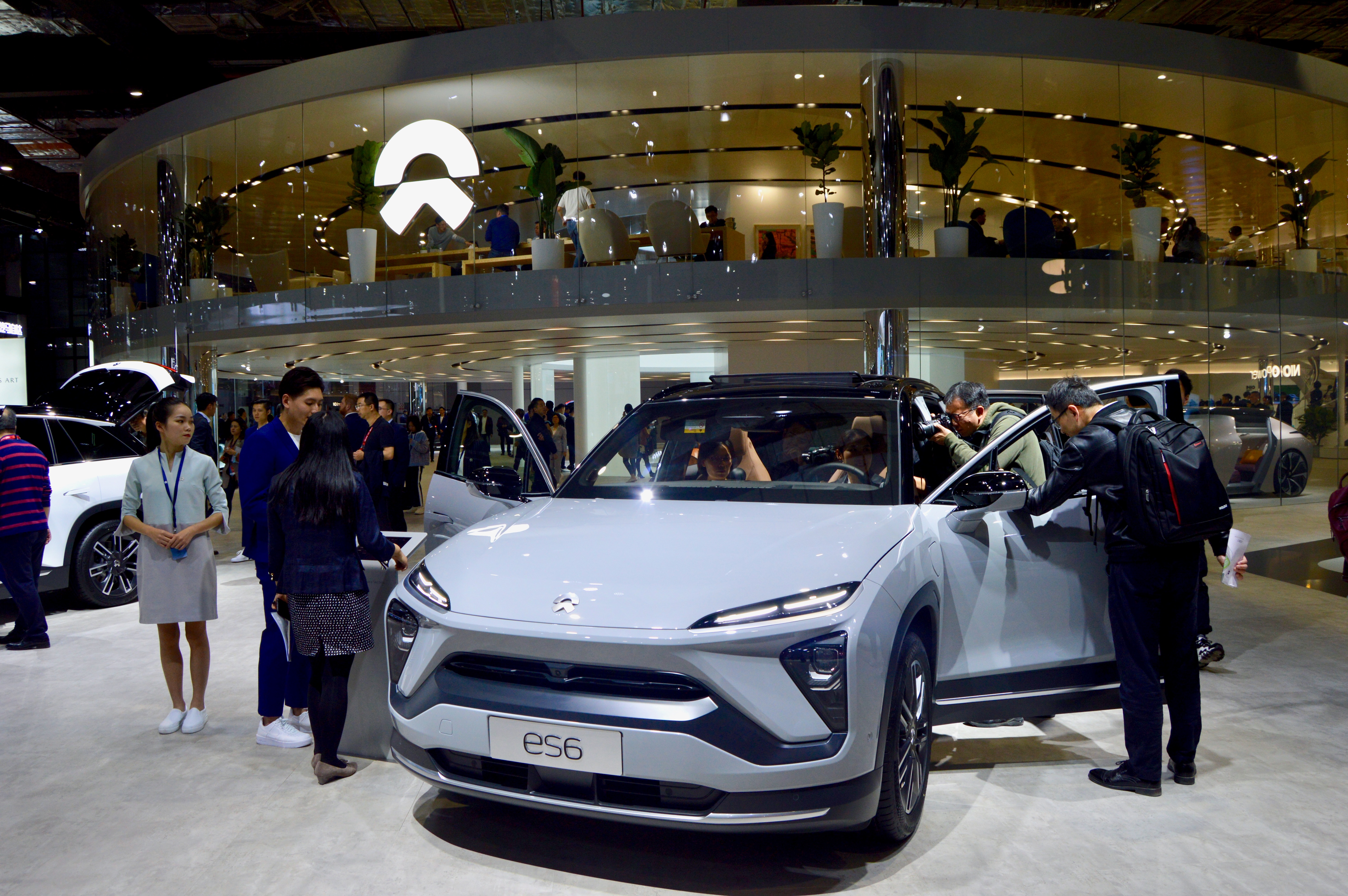 Much like Tesla, NIO has been building out charging stations across mainland China. But, that's where the similarities end. The company is going a few steps further, adding valet charging services, mobile charging vans, and battery swapping stations. The company offers subscriptions and per-use plans for its power services, allowing the company to start building a meaningful services business. NIO just expanded the services to all EV owners, including Tesla owners.
As for today's activities; we spent the day in Hefei, where NIO builds its vehicles in a joint-venture factory with JAC Motors. The 2.5M SQFT facility is quite similar to Tesla's Fremont facility, with 512 massive skylights and white painted floors, ceilings, and walls. The facility has a current capacity of 100,000 vehicles per year, but could be easily expanded to 150,000 and beyond with some modifications. After an in-depth discussion with Feng Shen, VP of Quality, we toured the facility with the general manager, Victor. Both executives carried over experience setting up a manufacturing facility with Volvo. Behind the factory is NIO's test track, where we put the ES8 through the paces with hard braking, quick accelerations, and high speed turns. While a comprehensive report is forthcoming, the vehicle comfortable, quick, and showed some impressive dynamics on the test track.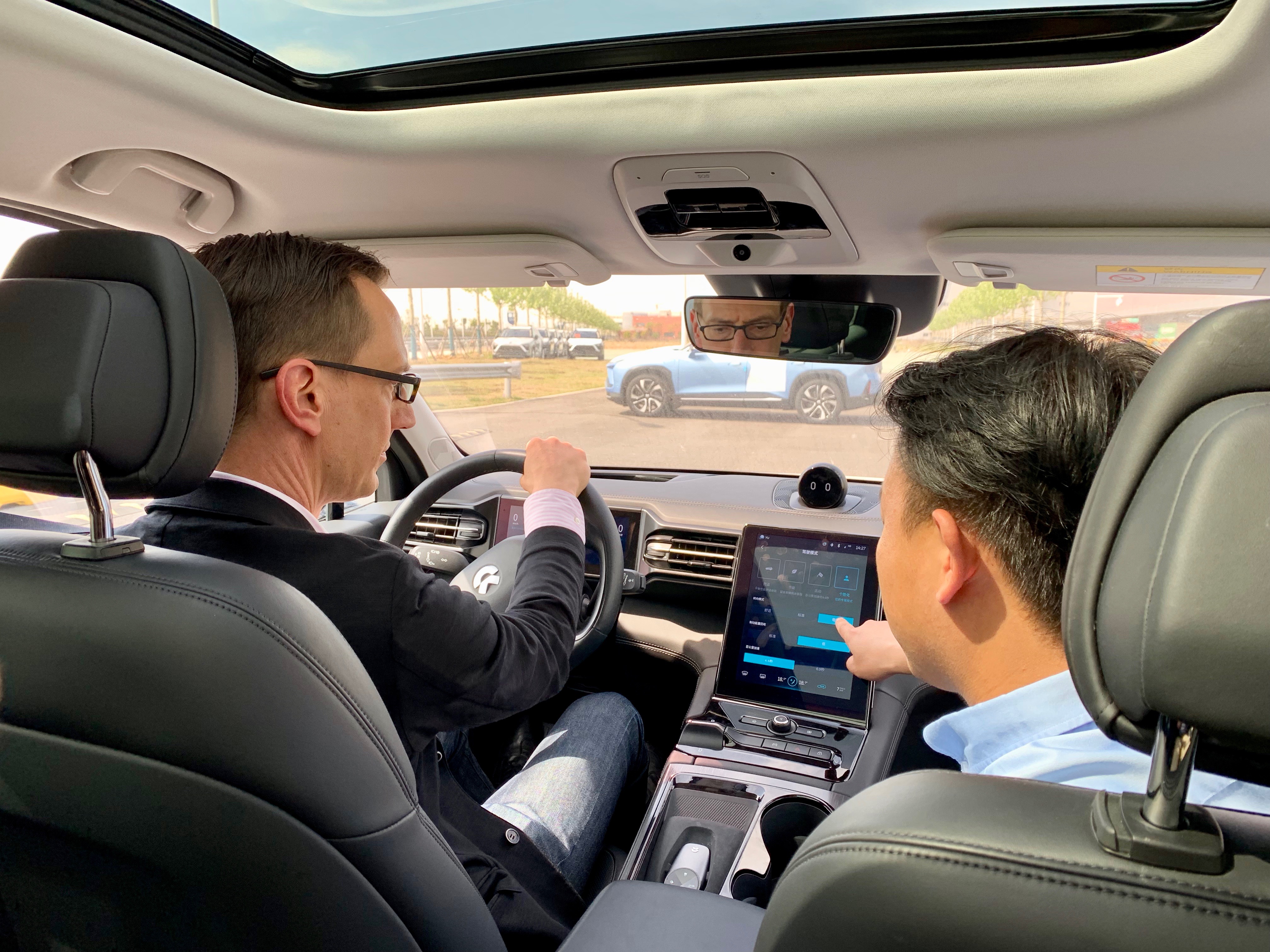 So what's my overall impression of NIO and their strategy to capture the Chinese market? It's different, it's real, and it's extremely well thought out. The Chinese market is massively different than anywhere else in the world, and NIO seems to be hyper-focused on meeting the unique needs of the Chinese luxury consumer.