When the Porsche Taycan starts production next year, the electric car market will be even more saturated than it is today. Tesla's Model 3 would likely be at a production rate of 10,000 units per week. Electric cars from veteran carmakers, such as Jaguar's I-PACE, Mercedes-Benz's EQC and Audi's e-tron, would be in the market as well.
For Porsche, this is not a problem. During the recently held Rennsport Reunion, a gathering of Porsche enthusiasts in Monterey, CA, the German legacy automaker noted that the Taycan would make a mark in the electric car market not because it was the first to enter production. Rather, it would establish itself as a competitor with its driving dynamics and rapid charging times. Detlev von Platen, Porsche's executive board member for sales and marketing, described the company's stance on the Taycan in a statement to Fortune.
"We don't need and don't want to be the first. It doesn't make any sense to drive fast and then wait two hours to charge batteries. Achieving an 80% charge in a quarter of an hour is an argument for us." he said.
Quite unlike the strategy employed by other legacy automakers like Jaguar and Mercedes-Benz, whose vehicles largely rely on established charging infrastructure, Porsche is looking to develop its own charging network. Just like Tesla's ever-growing Supercharger Network, Porsche's 350 kW Electric Pit Stops are designed to serve as an ultra-fast charging system for its electric vehicles. Porsche is even taking the idea of fast chargers a step further, stating that it is aiming to design a system that could recharge 80% of the Taycan's batteries in just 15 minutes.
If Porsche successfully rolls out its Electric Pit Stops, it would create a network of rapid chargers that are twice as quick as Tesla's Supercharger Network, which have an output of ~120 kW and are capable of recharging the company's electric vehicles up to 80% in 30 minutes. That said, Tesla is also preparing the rollout of its Supercharger V3, which is expected to have an output of 200-250 kW. During Tesla's Q1 earnings call, Elon Musk shared a critique of 350 kW systems, stating that such an output could compromise the battery. 
"The thing about a 350 kW charger is that it doesn't actually make a ton of sense, unless you got a monster battery pack or have like a crazy high C rating. We think 350 kW for a single car; you're gonna frag the battery pack if you do that. You cannot charge a high-energy battery pack at that rate, unless it's a very high kW battery pack. So, (for us), something along the couple of hundred, 200-250 kW," Musk said.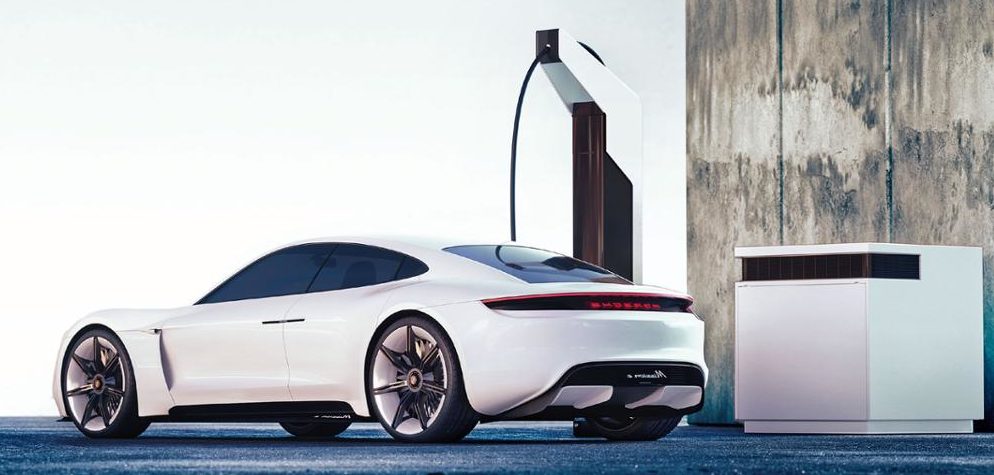 Ultimately, Porsche is counting on the strength of its pedigree and the car's driving performance to push the Taycan forward. The Taycan is Porsche's first all-electric car, and it would be the flagship of the company as it transitions to an electrified fleet in the coming years. Considering that Porsche has already abandoned diesel and committed to electrifying 50% of its fleet by 2025, the Taycan is a vehicle that must resonate with the company's loyal consumer base. Michael Steiner, Porsche research and development executive board member, believes that the Taycan will be up to the task.
"Even if you're not looking for an EV, I'm convinced there will be a lot of customers driving it for performance," he said.
Porsche is already seeing encouraging signs from its customers. Executives of the legacy automaker note that the demand for its green vehicles is increasing. In Europe, for example, plug-in hybrid variants of the Porsche Panamera already comprise 60% of the vehicle's sales. Porsche is aiming to produce 20,000 units of the Taycan every year, and so far, the reception of the vehicle has been better than expected. In Norway alone, 2,000 reservations have been filed for the car. Pre-orders for the Taycan have started in the United States as well.