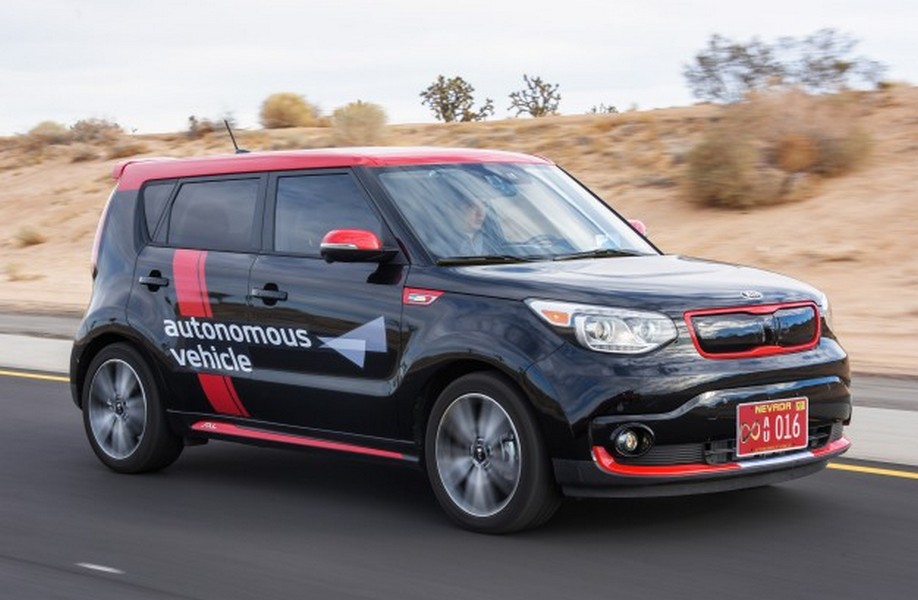 It's a scary world out there. While most Tesla owners are excited by the possibilities that Tesla's new Summon feature may create in the future, security experts like Mikko Hypponen warn that terrorist groups are already planning to use autonomous cars to deliver deadly payloads. The biggest issue with suicide bombings is not building the bombs themselves, it is finding someone to deliver them.
Hypponen is the research director for F-Secure. He has led efforts to stop some of the world's most notorious cyber criminals and has worked with authorities in the United States, Asia and Europe. As reported by AutoBlog, Hypponen said: "We have concrete evidence [terrorists] are building cars that drive themselves," he said."They're also building mannequins to put behind the driver's seat, and have built a system to clone the heat system of a human being so it looks like a human's driving. It's obviously a deep concern, because you are looking at safety vulnerabilities that could be exposed."
While the level of sophistication of potential terrorists might be new, the concept of using autonomous cars for malicious purposes is something the government has been aware for years. In 2014, the FBI's Strategic Issues Group authored a report that said autonomous cars "will have a high impact on transforming what both law enforcement and its adversaries can operationally do with a car." That report outlines the potential benefits autonomous cars may offer police officers and the possibility a car could be "more of a potential lethal weapon than it is today."
Elon Musk has said that "hacking is a gift." But he and Tesla Motors have done far more to prevent unauthorized persons from gaining control over Tesla automobiles than most manufacturers. Just recently, Nissan was warned that the LEAF could be hacked to reveal personal data about the owner.
In December, a group of auto makers opened an information sharing and analysis center to collectively gather intelligence and assess threats. But among security professionals there is a sense that automakers are falling behind in protecting cars from cyber-attack.
"You have nation states and criminal organizations all over the world," said Tom Winterhalter, the supervisory special agent of the FBI's cyber criminal agency based in Detroit. "It's obviously a deep concern, because you are looking at safety vulnerabilities that could be exposed as (connected cars) become more popular and mainstream."
Fortunately, Tesla is taking the lead both in developing new autonomous driving capabilities and in addressing cyber security. Mikko Hypponen hopes his warnings will convince other car makers to follow in Tesla's footsteps.
Photo credit: Car and Driver