According to CEO Elon Musk, SpaceX's Starship and Super Heavy rockets are about to get a new test stand that will enable additional and more useful static fire tests of their Raptor engines.

These modifications could reportedly lead to a simplified engine design and will generally expand SpaceX's ability to rapidly acceptance-test a huge number of Raptors – a necessity given that each Starship/Super Heavy pair will need up to 43 engines.
Musk's additional insight came by way of a tweet response to an article published today on NASASpaceflight.com, discussing SpaceX's recently-unearthed plans to reactivate a test stand that hasn't seen use in almost half a decade. Known as the tripod stand, the large concrete structure was originally built in the 1990s by Beal Aerospace, a now-defunct spaceflight startup, and came under SpaceX ownership when the company bought the McGregor, Texas facilities in 2003.
SpaceX repurposed the stand to static fire Falcon 9 boosters for a number of years, eventually replacing it with a ground-level installation in 2015 that has since been used to test more than 60 Falcon 9 (and Heavy) boosters. It's not a huge surprise that SpaceX decided to make the change, given that the tripod stand necessarily placed Falcon boosters several hundred feet off the ground, making what was already a challenge even more arduous (and dangerous) for workers.

NASASpaceflight.com also notes that the stand produced far more noise pollution, encouraging SpaceX to move the replacement stand partially underground.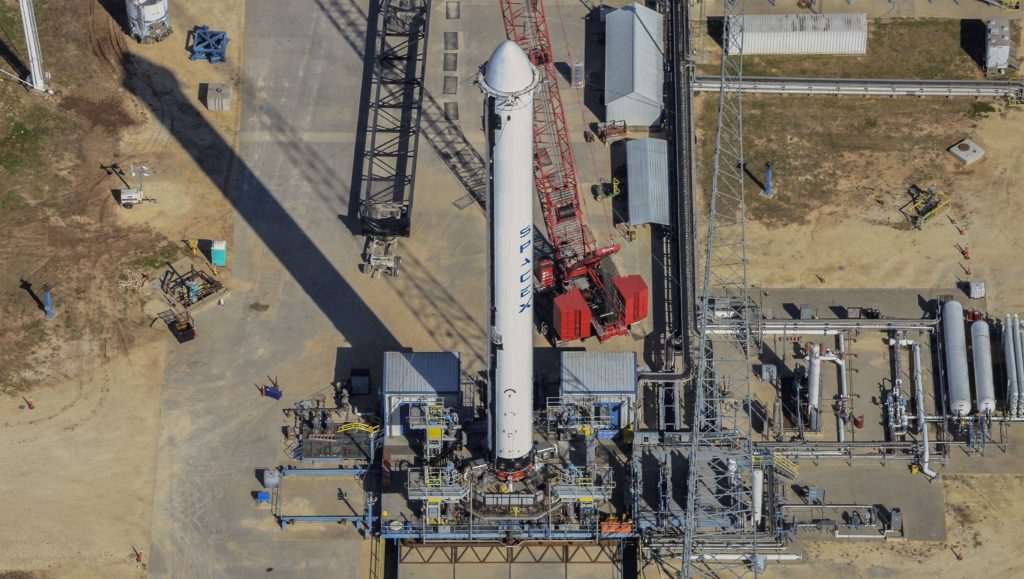 After four years of inactivity, NASASpaceflight.com photos show that SpaceX is well into the process of refurbishing McGregor's tripod stand. This time, Musk says it will be modified to support vertical Raptor engine testing, likely requiring a new custom mount and new liquid methane and oxygen propellant farms.

By far the most interesting detail to come out of this development is Musk's indication that moving Raptor static fires to a vertical stand could actually allow SpaceX to simplify the engine's design by creating more flight-like test conditions (and thus better data). At the moment, all Raptor acceptance testing is done on a separate test stand located elsewhere at SpaceX's McGregor facilities. Those stands are horizontal, an engineering decision likely motivated by their relatively cheap and fast construction thanks to sidestepping the need for large, water-cooled thrust diverters.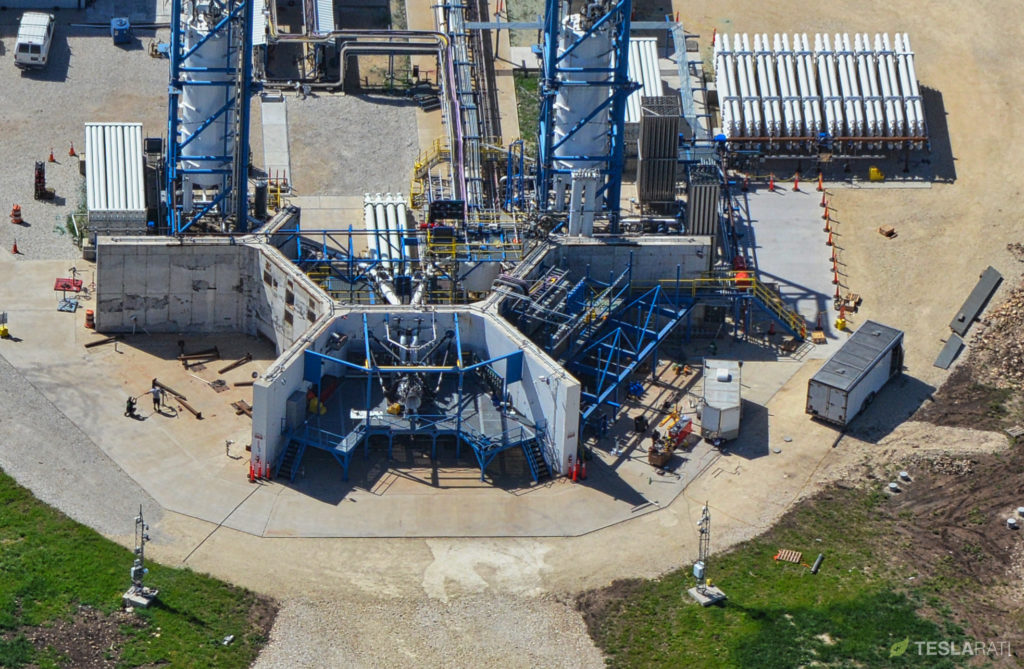 SpaceX does all of its Merlin Vacuum, Merlin 1D, Falcon 9 booster, and upper stage static fire testing on vertical stands at its McGregor facilities, with Raptor's horizontal stands being the only exception to the rule. As such, it was likely just a matter of time before SpaceX replaced the horizontal Raptor facilities with vertical stands. Given that SpaceX plans to modify an entirely separate stand to support vertical testing, it's likely that the company will modify the existing stands to support vertical testing as soon as the tripod stand is up and running.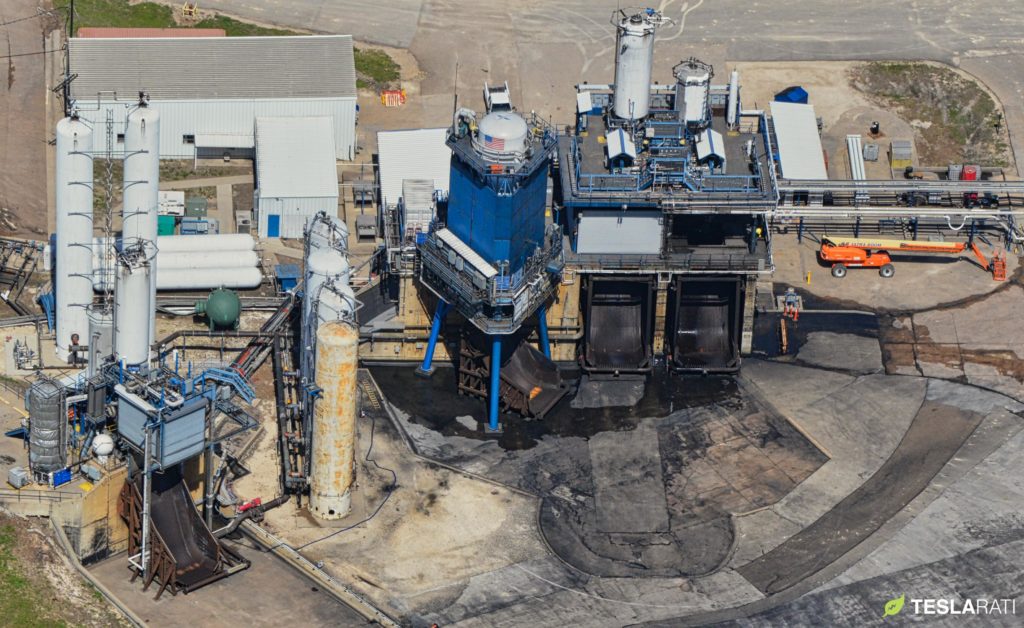 For Falcon 9 and Heavy, SpaceX has relied on a total of five main engine/vehicle test stands: two for Merlin 1D, one for MVac, one for boosters, and one for upper stages. SpaceX builds engines and rockets in Hawthorne, tests every engine separately in Texas, returns them to Hawthorne, installs them on their respective booster/upper stage, and tests those stages in McGregor before they are shipped to their launch site.

Although that sounds undeniably arduous, the four stands pictured above (plus the F9 booster stand further up) have managed to support the entirety of SpaceX's 82 launches. A new upper stage test stand is being built, but it has yet to be completed and is only necessary because Falcon 9 upper stages are expendable. According to SpaceX planning documents, Starship and Super Heavy will only perform static fire testing at the launch site. As such, something like the cluster of four Merlin stands above could very likely support the production and testing of 100-200+ Raptor engines annually, enough to build numerous boosters and ships.
SpaceX moves fast, so stay tuned for updates as work continues on the tripod stand and paves the way for even more significant changes at SpaceX's McGregor, Texas test facilities.
Check out Teslarati's newsletters for prompt updates, on-the-ground perspectives, and unique glimpses of SpaceX's rocket launch and recovery processes.