Aside from center core B1057's unfortunate demise, Falcon Heavy's third launch was a huge success, placing two dozen satellites into three separate orbits over the course of nearly four hours.

Described as SpaceX's most challenging launch ever, successfully completing the mission – known as Space Test Program-2 – has hopefully helped to guarantee that the US Department of Defense will fully certify Falcon Heavy for high-value military launches. SpaceX already has two such missions on its 2020/2021 launch manifest, although both are dependent upon the US Air Force deciding that the company's newest rocket is ready. Teslarati photographers Pauline Acalin and Tom Cross were both on site to capture Falcon Heavy's spectacular third launch, hopefully a sign of things to come as space agencies and commercial markets begin to warm to the new launch capabilities offered by the SpaceX rocket.
With the frenzied launch and landing now complete, we can look back through an array of photos produced over the course of Falcon Heavy's STP-2 mission. Tom and Pauline (as well as dozens of other press photographers) endured hellish Florida humidity, heat, and mosquitos from start to finish, thankfully pushing through the environment to capture amazing photos of Falcon Heavy before and during launch.

STP-2 marked the first time two flight-proven Block 5 Falcon Heavy boosters were simultaneously re-launched on a later FH mission, as well as the first time the US military has flown a dedicated SpaceX mission with any kind of flight-proven Falcon – let alone two of them. Both side boosters performed flawlessly, while – for the third time in a row – the new center core was sadly unable to return to port aboard drone ship Of Course I Still Love You (OCISLY).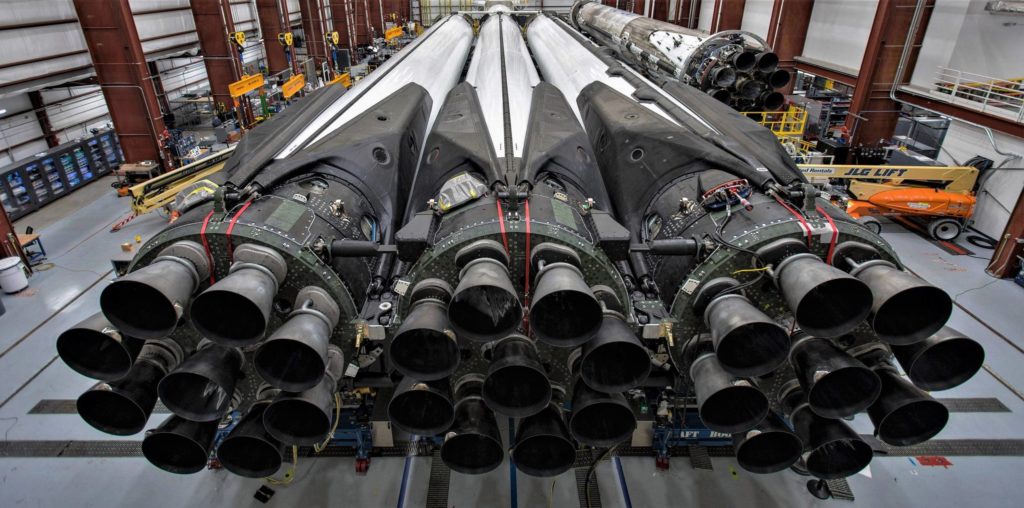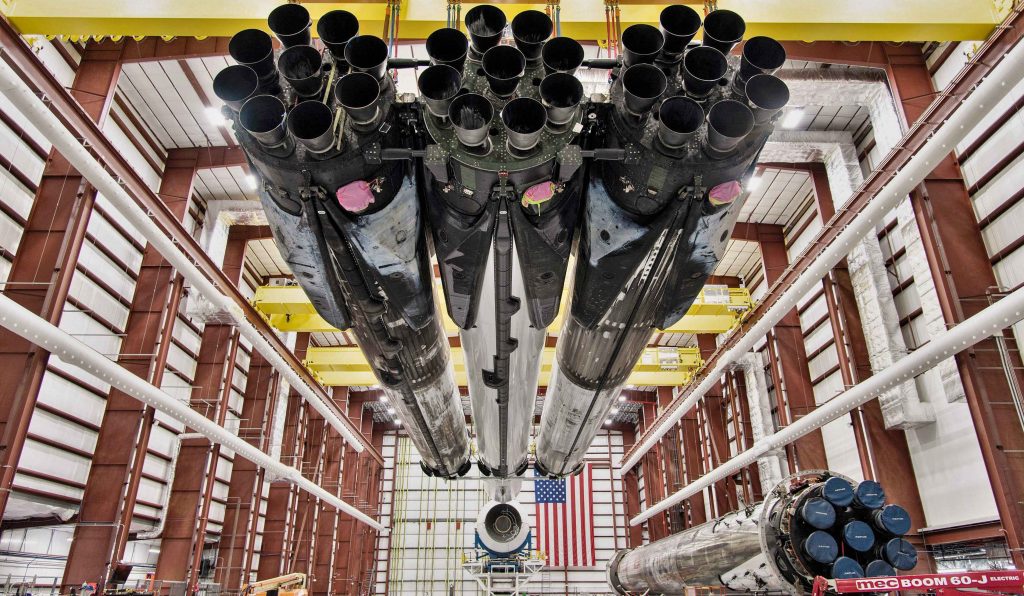 Incredibly, despite the fact that SpaceX had the USAF, NASA, and the future of Falcon Heavy's US military launch career hanging on the line, the company's engineers and technicians were able to pull off quite the feat, turning side boosters B1052 and B1053 around for a second launch just 74 days after their April 11th debut. In other words, despite the countless hurdles, the dual side booster reuse tied and nearly beat SpaceX's current reusability records (71 days overall, 74 days for Block 5). This bodes extremely well for record-smashing rapid refuses of Falcon 9 boosters in the near future.

With their second launches now snuggly under their belts, B1052 and B1053 will very likely be converted into regular Falcon 9 boosters and enter into circulation as part of SpaceX's flight-proven Falcon 9 fleet. With the ex-side boosters, that fleet could soon stand at an impressive eight flightworthy rockets, all nearing readiness or already ready for their next launches.
Falcon Heavy's second successful launch in 11 weeks is nevertheless a touch bittersweet, as the rocket's next (fourth) launch – barring mystery interim missions – is scheduled no earlier than fall 2020, 15-18 months from now. After that Q4 2020 launch, known as AFSPC-44, Falcon Heavy has another three firm contracts with launches in 2021, followed by a tentative fourth contract with Inmarsat that still needs to be finalized. For now, we'll have to savor Falcon Heavy's STP-2 launch – likely the last for quite some time.

Check out galleries of Pauline and Tom's excellent photos of the massive SpaceX rocket below.
Want to remember the awesomeness of Falcon Heavy every single day? Consider a limited-edition set of high-quality prints, signed by both Teslarati photographers to commemorate the rocket's inaugural Starman launch.