Automakers have been adding driver assistance features to new vehicles for years now, especially with the industry gearing towards self-driving technology. However, a recent J.D. Power 2019 U.S. Tech Experience Index (TXI) Study has found that many drivers see them as "nannying" annoyances and often opt to turn them off. While it doesn't look like Tesla's all-electric vehicles were included in the study, the results draw an interesting contrast between Autopilot and other manufacturers' approach to similar technology.
"Automakers are spending lots of money on advanced technology development, but the constant alerts can confuse and frustrate drivers," explained Kristin Kolodge, Executive Director of Driver Interaction & Human Machine Interface Research at J.D. Power, as quoted in the study's summary. "The technology can't come across as a nagging parent; no one wants to be constantly told they aren't driving correctly."
When it comes to lane-keeping and centering systems in particular, an average of 23% of customers with these systems complained that the alerts are annoying or bothersome. Of this group, around 61% frequently choose to disable the features. Even more telling is that out of six categories of vehicle features rated by the study, driving assistance was scored second lowest in measured owner experiences. The other categories were collision protection, smartphone mirroring, comfort and convenience, entertainment and connectivity, and navigation. The study overall was focused on owner experiences, usage, and interaction with 38 driver-centric vehicle technologies at 90 days of ownership.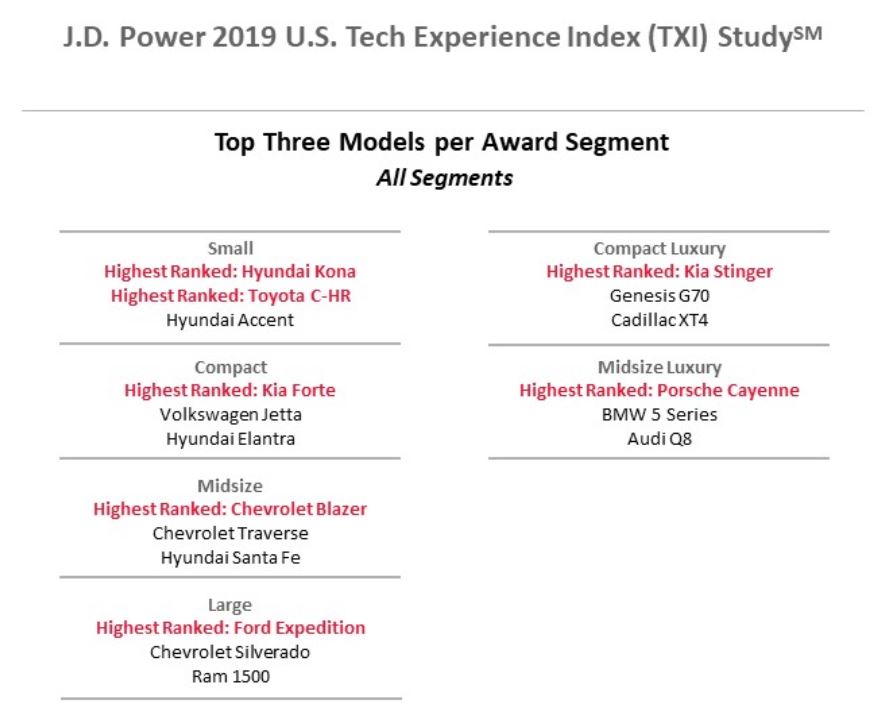 The Kia Stinger scored the highest in all categories out of the vehicles rated by J.D. Power. On a 1,000-point scale, it averaged 834, the overall average being 781 and the lowest-scoring model coming in at 709. The Korean auto maker's compact luxury sedan has a full suite of active safety features including adaptive cruise control, automatic emergency braking, blind spot warning, rear cross-traffic alert, lane keeping assist, pedestrian detection, and a driver attention alert.
Since owner satisfaction is directly tied to future purchases and customer recommendations, the findings in the J.D. Power study are significant. "When overall satisfaction is greater than 900, 75% "definitely will" repurchase the same make again and 95% "definitely will" recommend it. Automakers looking to drive loyalty need to provide a highly satisfying tech usage experience," the summary concluded. With this in mind alongside self-driving developments, it's especially important for owners to find value in their driver assistance features if manufacturers hope to win consumer confidence as features progress.
"Consumers are still very concerned about cars being able to drive themselves, and they want more information about these complex systems, as well as more channels to learn how to use them or how and why they kick in," Kolodge commented on the findings. "If they can't be sold on lane-keeping—a core technology of self-driving—how are they going to accept fully automated vehicles? …It's essential that the industry recognize the importance of an owner's first experience with these lower-level automated technologies because this will help determine the future of adoption of fully automated vehicles."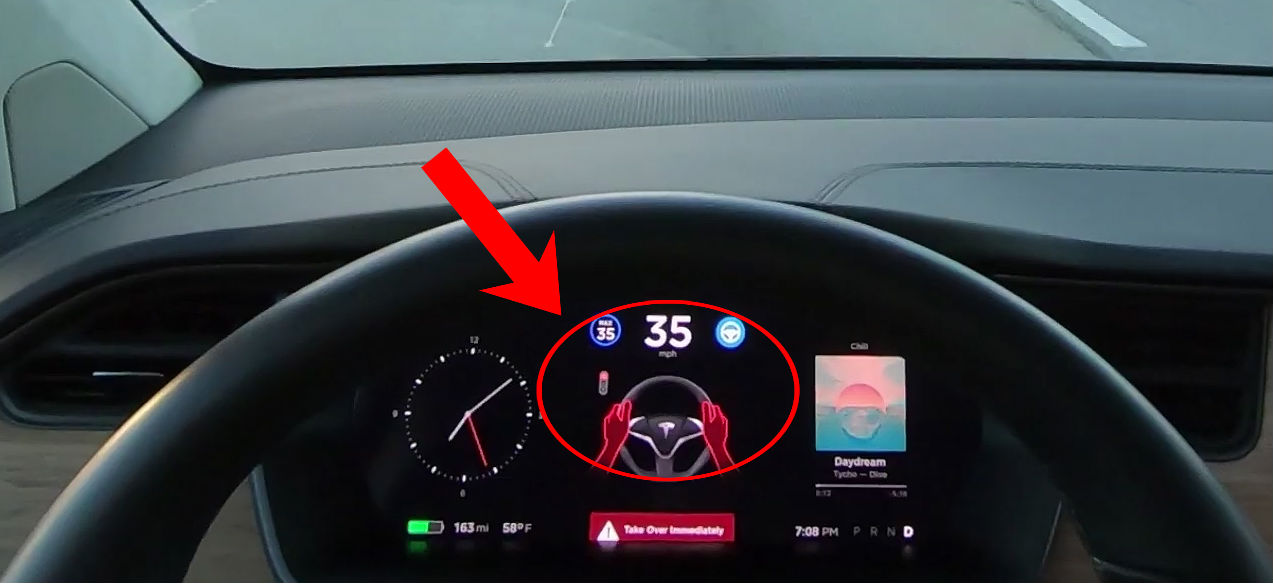 Tesla's Autopilot is perhaps becoming one of the most well-known driver assist features offered by an auto company today, and it's primarily due to high owner satisfaction. Owners frequently report their positive experiences with the feature's traffic capabilities, and numerous videos and stories have been shared about how preventative measures taken by Autopilot have prevented serious traffic incidences. What's more, Tesla's own safety data validates these owner findings on a macroscale and has led the company to make some functions available even without the Full Self-Driving suite.
In May, Tesla introduced two new active lane monitoring features designed to help prevent drivers from unintentionally leaving their lane of travel named 'Lane Departure Avoidance' and 'Emergency Lane Departure Avoidance.' They are derived from Autopilot, yet work while it's not on. The Lane Departure Avoidance applies corrective steering to keep drivers in their intended travel lane if a departure is sensed without a turn signal. Emergency Lane Departure Avoidance is automatically enabled and is designed to return a Tesla vehicle back to its original lane if a departure and an imminent collision are detected, rather than simply alerting drivers of the situation. "As our quarterly safety reports have shown, drivers using Autopilot register fewer accidents per mile than those driving without it," Tesla's press release on the lane-oriented features stated.
Lane-keeping technologies may not be big sellers for legacy auto companies, but Tesla is clearly making very good headway with those features.