The Tesla Cybertruck is expected to enter initial production this summer. Gigafactory Texas is also being prepared for the start of the Cybertruck's manufacturing. Tesla skeptics, however, continue to argue that the all-electric pickup truck would either be delayed even more or never released at all, partly due to the company's plans for the vehicle. 
Tesla CEO Elon Musk has noted in the past that the Cybertruck would be Tesla's masterpiece of sorts. This meant that the company was putting in numerous features on the vehicle. It also meant that the Cybertruck would receive the best that the company could offer, such as the Hardware 4 computer. 
Little is known about the specifics of Tesla's Hardware 4 computer, though Elon Musk has confirmed that the Cybertruck would be receiving the unit. Considering that Musk has also mentioned that retrofits from Hardware 3 to Hardware 4 are not economically practical, it appeared that any delays on HW4 would likely result in further delays in the Cybertruck's deliveries.
Fortunately, this is likely not the case. As per recent documents from the Dutch vehicle authority RDW, the new Tesla Model S and Model X in Europe are already equipped with the company's new Autopilot computer. One of the changes listed for the new Model S sedan and Model X SUV in the RDW documents was the "introduction of Generation 4 complex vehicle control system (Autopilot)."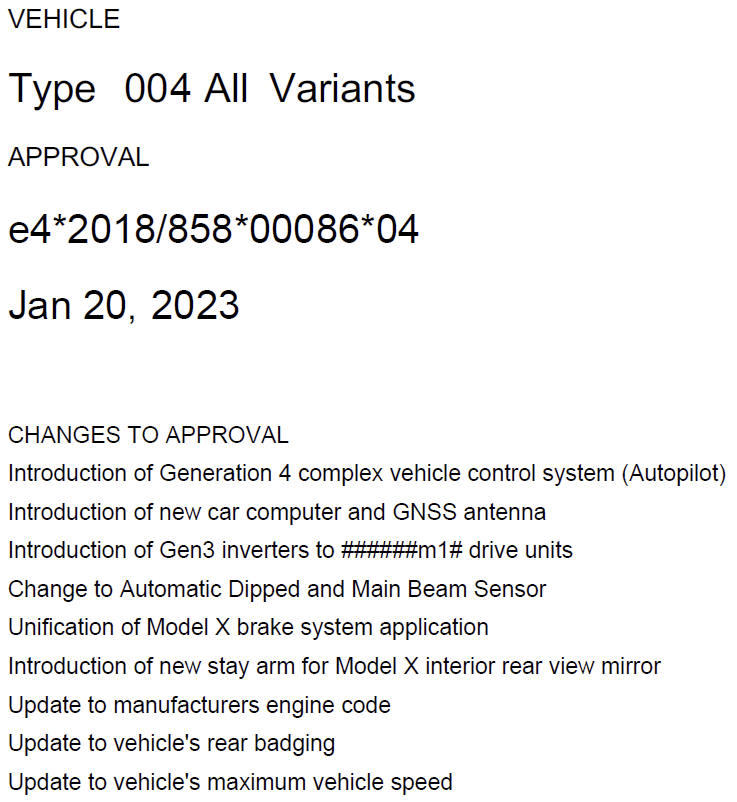 Tesla's decision to roll out its new Generation 4 Autopilot computer on the new Model S and Model X for Europe makes sense, considering that the two vehicles are relatively low-volume cars. The Cybertruck, considering that it will be in initial production this year, would also be a relatively low-volume vehicle compared to Tesla's mainstream cars like the Model 3 sedan and Model Y crossover.  
With Tesla now producing cars with its Generation 4 Autopilot computer, the Cybertruck's production has passed a proverbial speed bump.
Elon Musk has cautioned that the Cybertruck's production this year would only involve an initial production ramp for the vehicle. This meant that the real volume production for the all-electric pickup truck would happen next year. If Tesla will only be producing a limited number of Cybertrucks for 2023, then the company's supply of Hardware 4 computers will likely be enough for the vehicle. This could also result in the Cybertruck having incredible advanced driver-assist features from day one. 
Don't hesitate to contact us with news tips. Just send a message to simon@teslarati.com to give us a heads up.