Tesla Cybertruck bodies were spotted inside Gigafactory Texas recently. The bodies show Tesla's progress with Cybertruck production as it prepares to deliver the pickup truck.
A vigilant "guy" took some photos inside Gigafactory Texas of a tarp covering a Cybertruck body. The Cybertruck's unique shape was outlined through the cover, giving away the pickup truck underneath.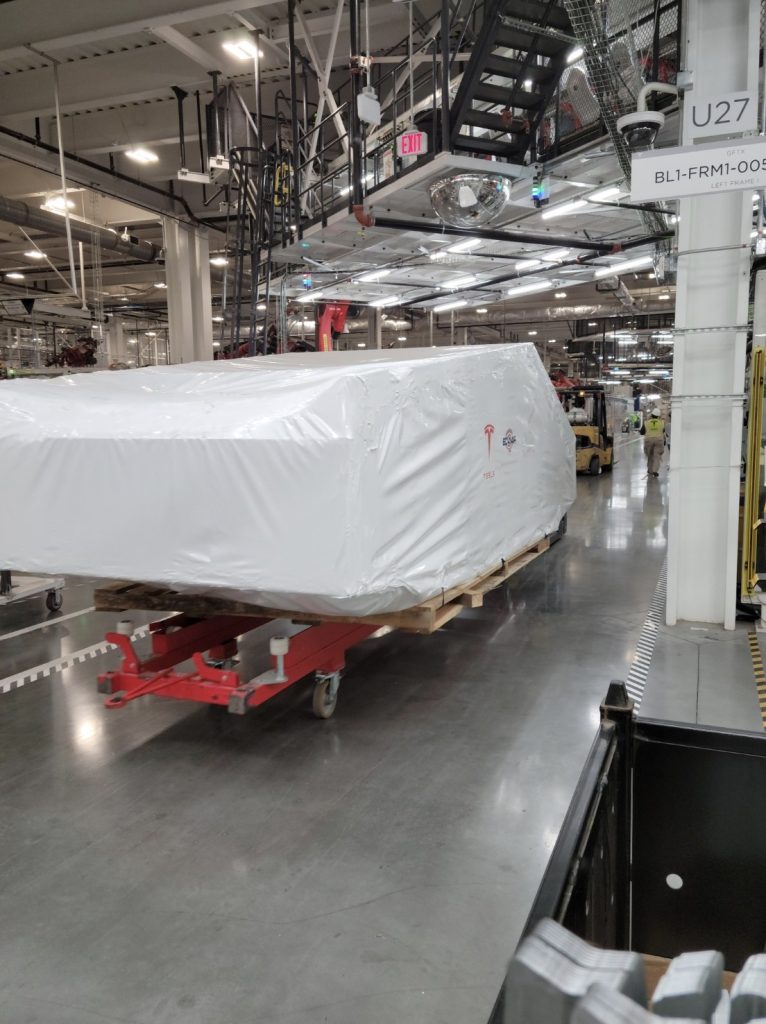 Cybertruck prototypes from the Fremont Factory were spotted at Giga Texas, earlier this month. The Cybertruck bodies were likely units to test the pickup's production lines for efficiency and accuracy.  
Giga Texas' work on the Cybertruck has been picking up lately as Tesla prepares for deliveries. According to Elon Musk, Tesla is in its "final lap for Cybertruck." Tesla is on track for early production in the middle of 2023. In Tesla's Q3 2022 Update Letter, the company stated that the Cybertruck is in its tooling stage in Texas.
Teslarati reported earlier this month that Tesla plans to start building battery packs for the Cybertruck in a new cell manufacturing line in the Fremont Factory. Tesla is preparing to stockpile battery packs for its pickup truck. Early Cybertruck production will not rely on 4680 battery production.
The Teslarati team would appreciate hearing from you. If you have any tips, contact me at maria@teslarati.com or via Twitter @Writer_01001101.