Tesla's Software Version 9 is proving to be one of the company's most significant updates, debuting a number of new features that were notably mentioned by Elon Musk on Twitter. Among these is Tesla's built-in Dashcam, which started rolling out to some of the company's fleet this week. A first look at the built-in Dashcam in action was also recently shared online.
Tesla's built-in Dashcam using Autopilot cameras is only compatible with vehicles equipped with the company's updated hardware. Tesla's updated Owner's Manual notes that Dashcam may not be available in certain regions or in electric cars that were built prior to August 1, 2017. With this first iteration, Dashcam is only activated when the vehicle is powered on. The feature only utilizes video feed from the narrow forward-facing camera as well.
A recently uploaded video posted by Model 3 owner Marc Benton on YouTube has provided a first look at the recordings captured by his vehicle's narrow forward-facing camera. The footage from the Model 3's built-in Dashcam is actually surprisingly clear and high-quality, particularly since the video was taken at night. A screenshot of the Dashcam footage's details was also shared by the Model 3 owner, revealing that the electric car's narrow forward-facing camera was recording at 1280 x 960 pixels with a frame rate of 36 fps. The ~1 minute footage, which was recorded on .mp4 format, also took up 29.3 MB of storage, translating to a consumption of less than 2 GB per hour of video.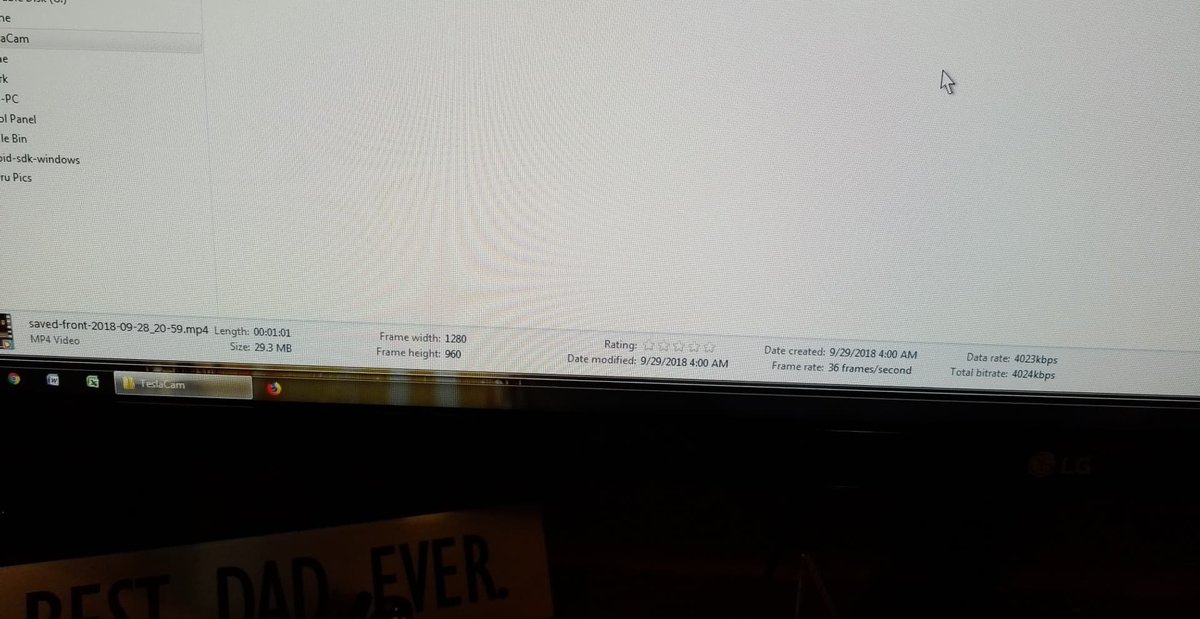 It should be noted that Tesla's built-in Dashcam would only get better in the future. As Elon Musk pointed out in a previous post on Twitter, Dashcam only made it to Software Version 9 because Tesla engineering rallied to roll out the feature. At its current iteration, Dashcam still has a number of limitations. For one, the system only records an hour's worth of footage, and only one camera is being used. Based on the Model 3 owner's clip, the Dashcam footage could also use some image stabilization. Nevertheless, Tesla's built-in Dashcam is still undoubtedly impressive, and future updates would only make it more well-rounded.
Apart from big improvements such as the built-in Dashcam feature, Tesla's Version 9 software also includes some refinements to the fleet's software. For one, trucks, motorcycles, and even pedestrians are now rendered accurately on the electric cars' display, unlike in the software's previous iterations. An image of a pedestrian being detected and visualized by a Model 3 could be found below.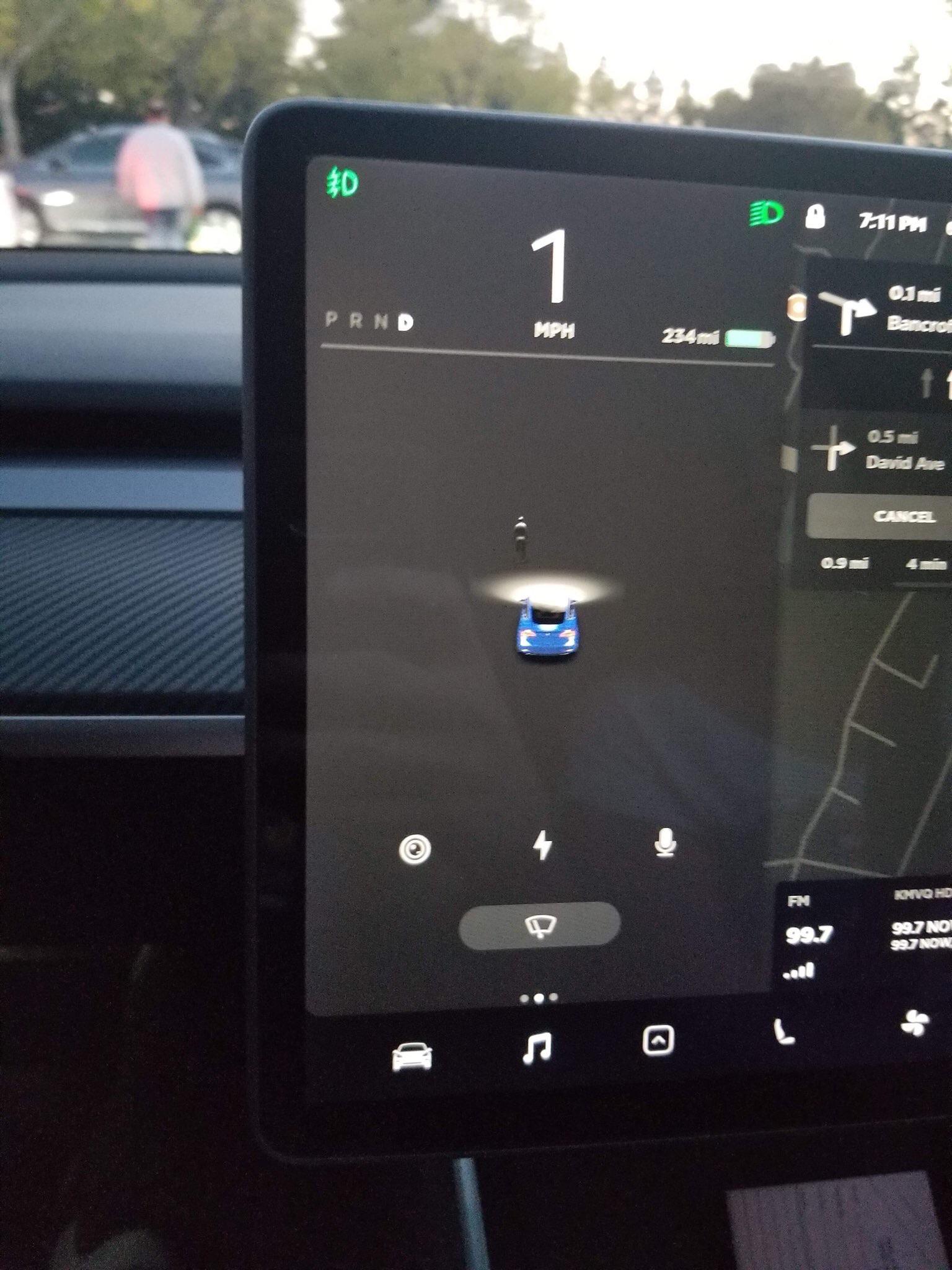 The rollout of Tesla's Version 9 software comes as the company pushes to set new production and delivery records this Q3. Amidst the company's final push on the final days of the third quarter, Tesla has begun adopting a series of unorthodox strategies, including a volunteer program for owners who would like to help out in vehicle deliveries, and building its own car carriers to help address bottlenecks in the transportation of electric cars from the Fremont factory to delivery centers across the country.
Watch Tesla's built-in Dashcam in action on the video below.