It took a long time, but Tesla has finally updated its vehicle order pages in United States to no longer default to prices that highlight "potential savings." With the recent update, Tesla's electric cars now default to their actual purchase price. 
Tesla's US order pages have attracted some flak over the years due to the company's use of prices with "potential savings." When a user opens the order page for a vehicle like the Model Y, the vehicle will display two prices, one stating "potential savings" and another showing "purchase price."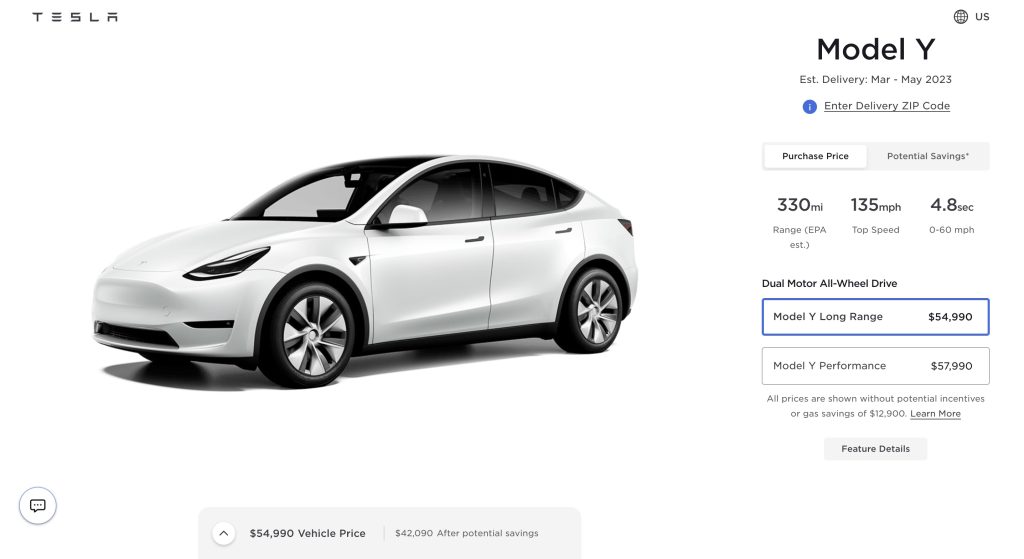 In the Model Y's case, for example, the Long Range variant's actual purchase price is $54,990, but the vehicle's price would previously default to a price of $42,090*. The $42,090* is the Model Y Long Range's price with "potential savings," which in the vehicle's case includes a $7,500 federal tax credit and estimated 6-year gas savings of $5,400.
Considering that Tesla's prices with "potential savings" includes estimated gas savings and incentives, the displayed cost of Tesla's electric vehicles in the US order pages defaulted to prices that are cheaper than their actual costs. Of course, seeing the cars' actual prices without savings is just a matter of clicking a button, but it was quite annoying nonetheless.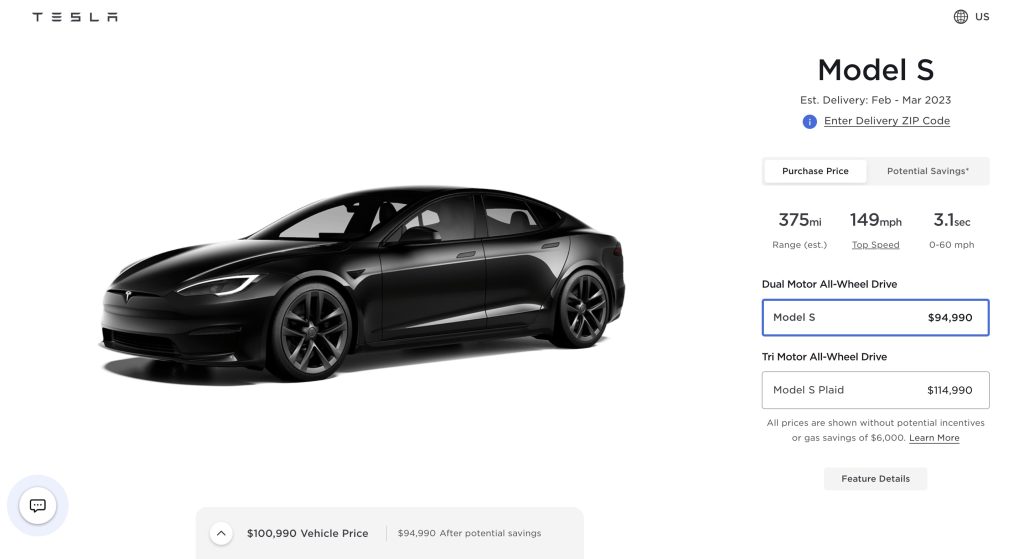 With the recent update, at least, this annoying tidbit has been addressed. It seems well overdue in a way, especially since the company's vehicles are now priced very competitively against their competition, electric or otherwise. This is particularly the case with vehicles like the Model 3 and Model Y, both of which are performing well in their respective segments in markets like the United States.
The reasons behind Tesla's decision to update its vehicle order pages to show the actual purchase price by default have not been explained by the company or executives such as Elon Musk, but it is an overall welcome change. It also suggests that Tesla has reached a point where its vehicles' prices are low enough to attract a good portion of the car-buying public, even without highlighting the "potential savings" that they could have from their EV purchase.
Don't hesitate to contact us with news tips. Just send a message to simon@teslarati.com to give us a heads up.