Tesla used the fourth quarter earnings call and full year 2016 update to not only share financial performance but also shared insights into where the company is headed with existing businesses, including new plans that center around the Gigafactory model.
The cornerstone announcement that underpins all of Tesla's strategy is that of the Gigafactory. This monolith is responsible for churning out battery cells for Tesla's fleet of vehicles and battery storage products, and serves as the showcase for the company's ability to "build the machine that builds the machines".
Tesla Gigafactory 2
Tesla shed light on its manufacturing strategy, announcing for the first time the location of Gigafactory 2 as the recently acquired SolarCity plant in Buffalo, New York. The company announced in December an agreement made with Panasonic that would allow both companies to begin manufacturing photovoltaic cells, and modules for Tesla's Solar Roof and traditional solar panels, at the facility. Tesla is set to launch the Solar Roof product in the second half of 2017.
Gigafactory 1 started out as a battery manufacturing facility but quickly grew to include Tesla Energy production and then Tesla Motors battery packs – with Elon finally stating that Tesla vehicles themselves would eventually roll out the doors of future Gigafactories.
The addition of newly minted Tesla Solar production to the Gigafactory model means Tesla will be producing all three of its core product families – Motors, Energy and Solar – in a single factory footprint. Vetting this concept out in Gigafactory 2 will provide a nice blueprint for future Gigafactories as Tesla looks beyond the borders of the U.S. towards international expansion.
Tesla Gigafactory 3, 4, 5
Tesla casually dropped news that the locations of Gigafactory 3, 4 and possibly 5 would be finalized later this year. The obvious location for #3 is Europe with strong Tesla vehicle sales in the region supported by an ever growing fleet of Superchargers in the area.
A quick glance at the world Supercharger map reinforces Tesla's focus on Europe, with France, Spain, and more recently Lithuania attempting to curry favor with Tesla, as potential homes for a new Gigafactory.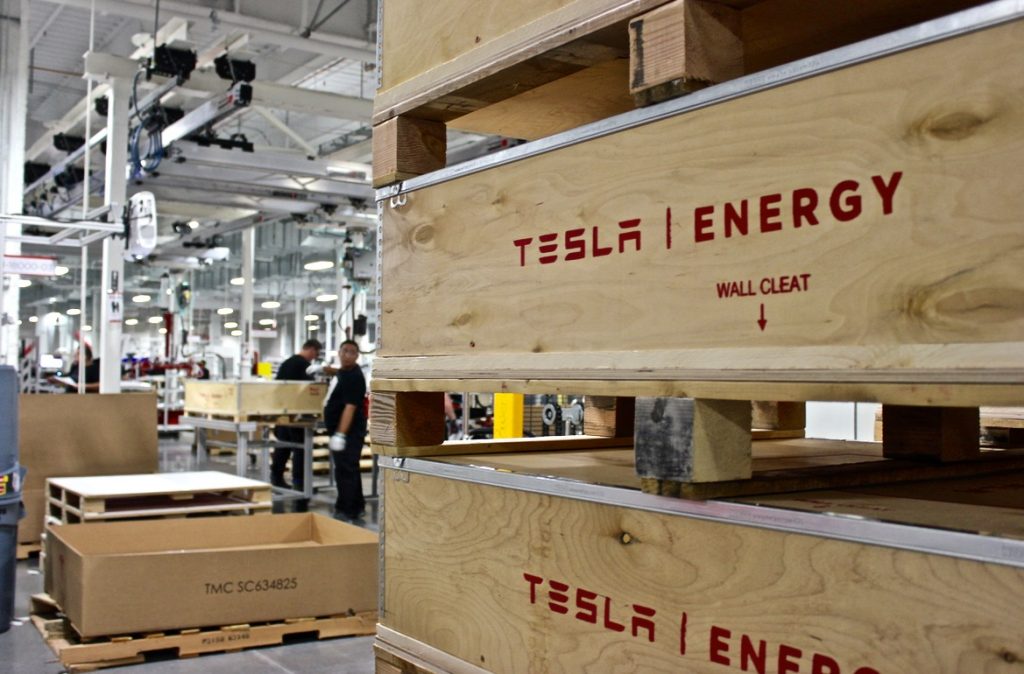 Looking beyond to Gigafactory 4, Asia comes into focus as an obvious choice. Given China's booming middle class and the country's shift to becoming one of the largest EV markets in the world, a Tesla factory in China makes a lot of sense. It would allow the company to face-off against local EV manufactures by competing in their own backyard: streamlining logistics and skirting government red tape.
Tesla has big plans to scale. With sights set on an annual production target of 500k vehicles by 2018 and 1 million vehicles per year by 2020, not to mention its ambitious plans to transform the utility pickup and heavy hauler segment through electrification, and it becomes more clear that a need for a third, fourth and possibly fifth Gigafactory is needed.
Building on just the core need for batteries, a modular Gigafactory allows Tesla to move its production into a region in a single step, establishing local supply chains for raw materials while also cutting costs on shipping batteries, vehicles and solar products at the same time. Batteries and cars are not cheap to ship and this move makes sense on many levels.
Tesla solar plant dubbed "Gigafactory 2", locations for Gigafactory 3, 4 and possibly 5 this year