A lot of information has already been revealed about the Model 3 from numerous sightings of Tesla's upcoming electric sedan that's rumored to have 300+ miles of range. From the large swing-up style charge port door to the integration of Autopilot directly into the main driving stalk, one could argue that little remains to be seen ahead of July's final vehicle launch event.
However, several unique details of the vehicle were identified following close examination of recently captured Model 3 photos. We're highlighting some of the hidden details that you may not know about.
Illuminated Tesla Logo in Charge Port
Unlike the Model S and Model X charge port that is outfitted with an illuminated outer ring, Model 3 does not appear to have the same ring that's been made famous through Tesla's charge port easter egg.
Instead, a small illuminated Tesla logo is placed below the retracting charge port hinge. The open space provisioned for Model 3's charge port is designed to be "universal", thereby allowing Tesla to easily swap out the type of charge port depending on local charging standards.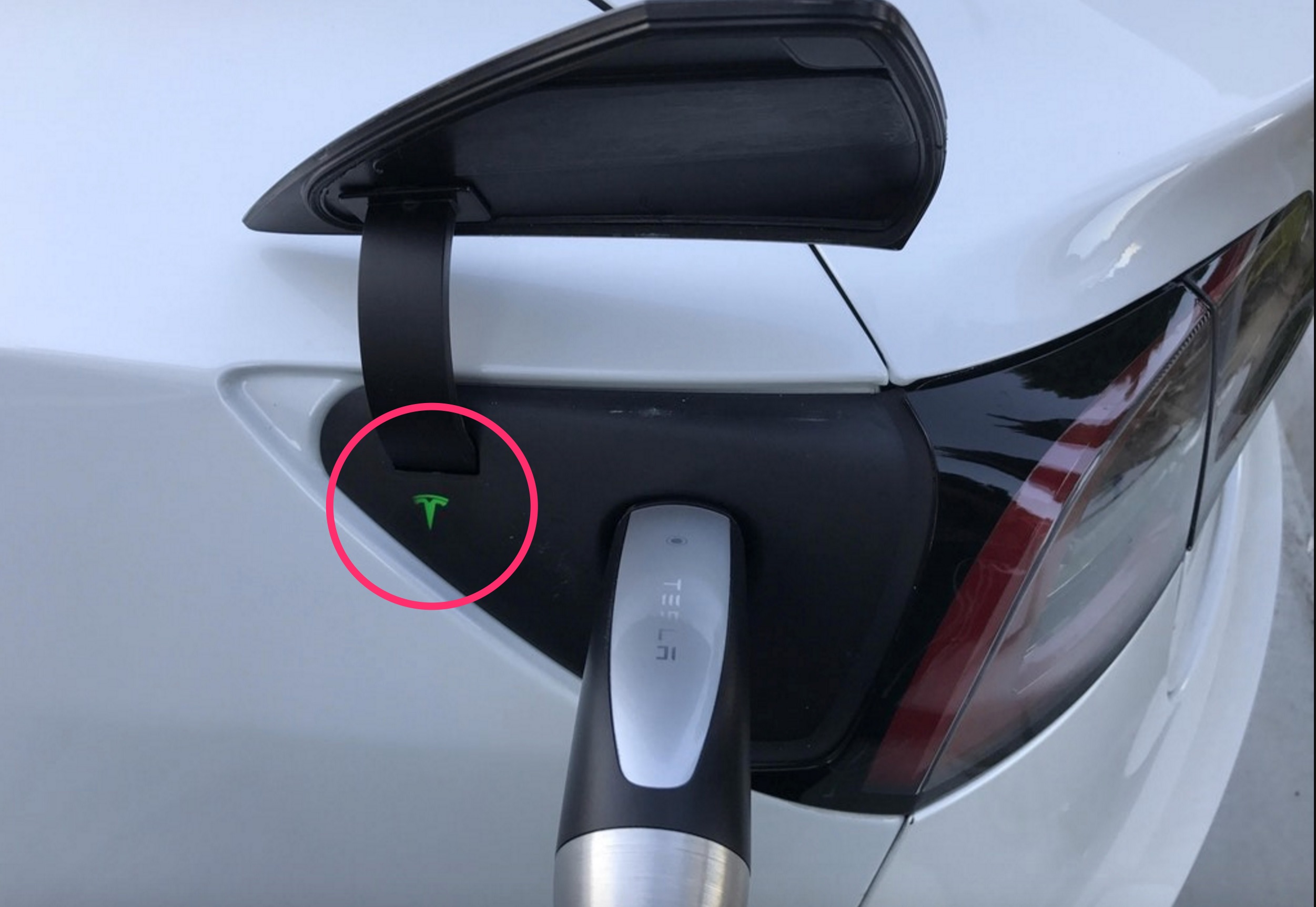 Tesla Model 3 Coat Hooks
Having a coat hook within one's vehicle seems like a rather meaningless feature, but having seen a thriving Tesla aftermarket coat hooks community spawn because of Model S' lack of a garment hanging device leads us to believe that having a coat hook is a big deal.
Nestled into the Model 3 roof beam and above each rear window is a small coat hook that can extend and retract as needed.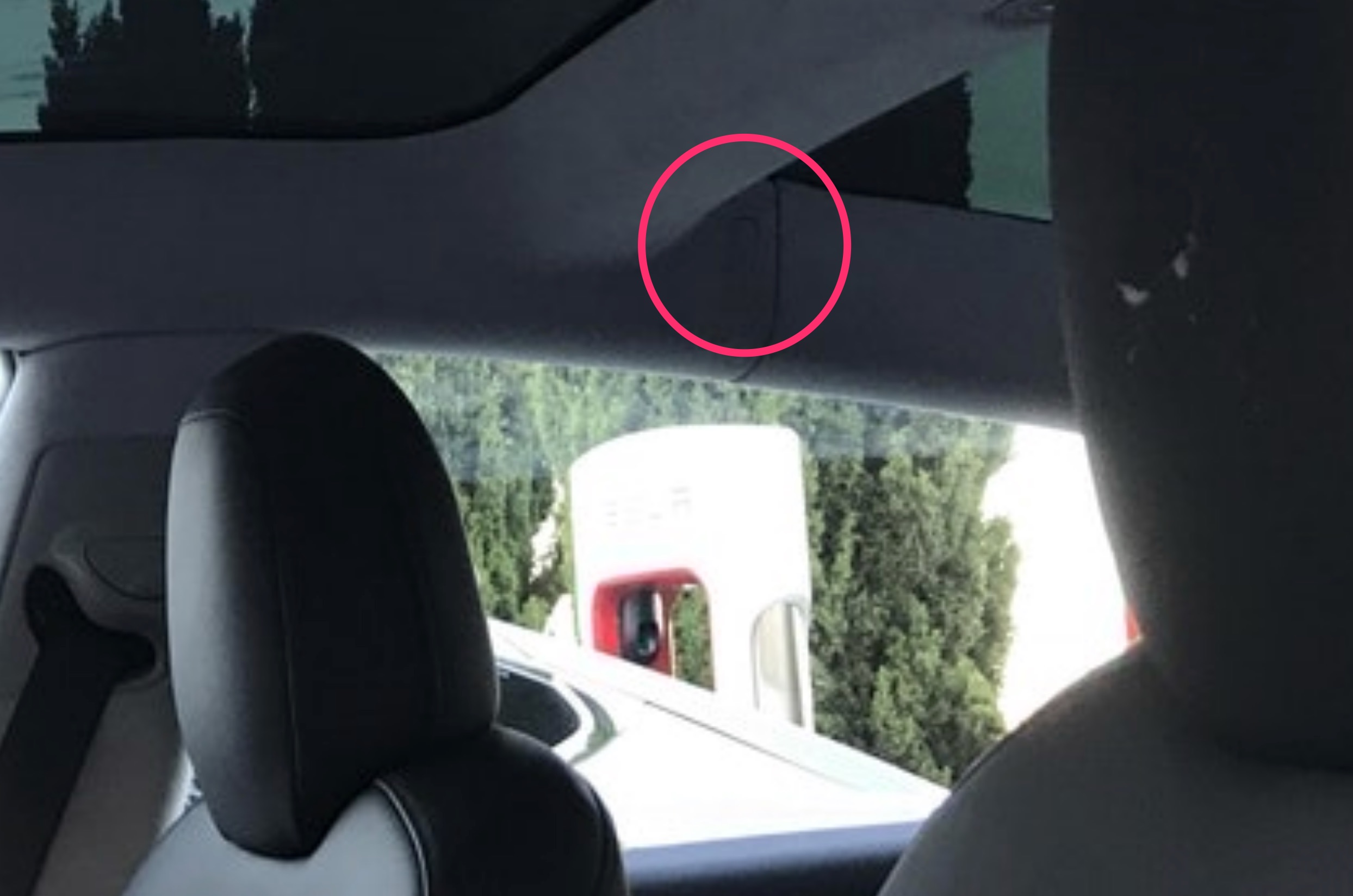 Door lock and window switch
The streamlined dashboard design of Model 3 lends itself to having an equally sparse door panel that consists of a lower storage compartment and two switches. The switch located on the interior door handle is presumably used for opening the door while the button below is the window switch.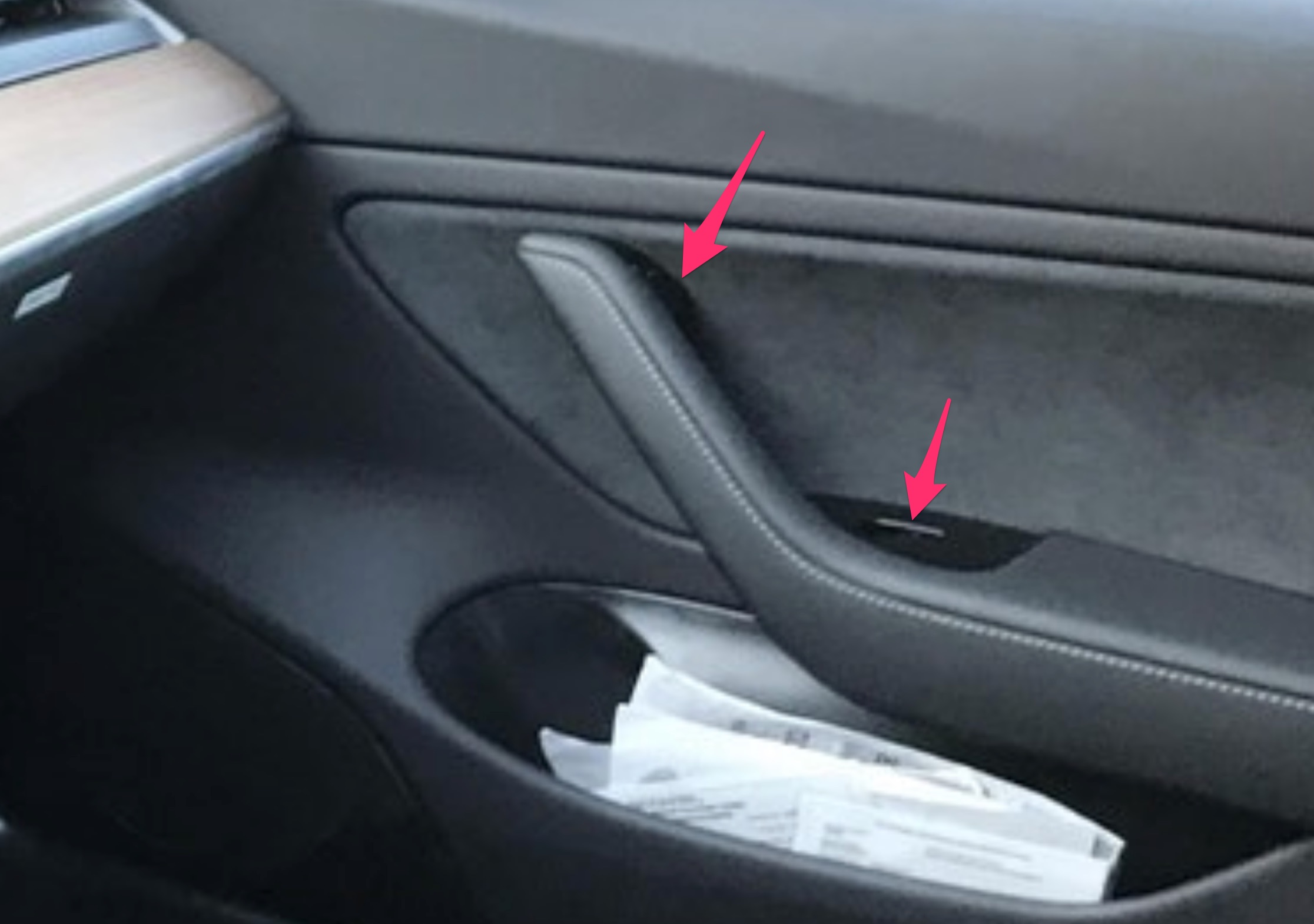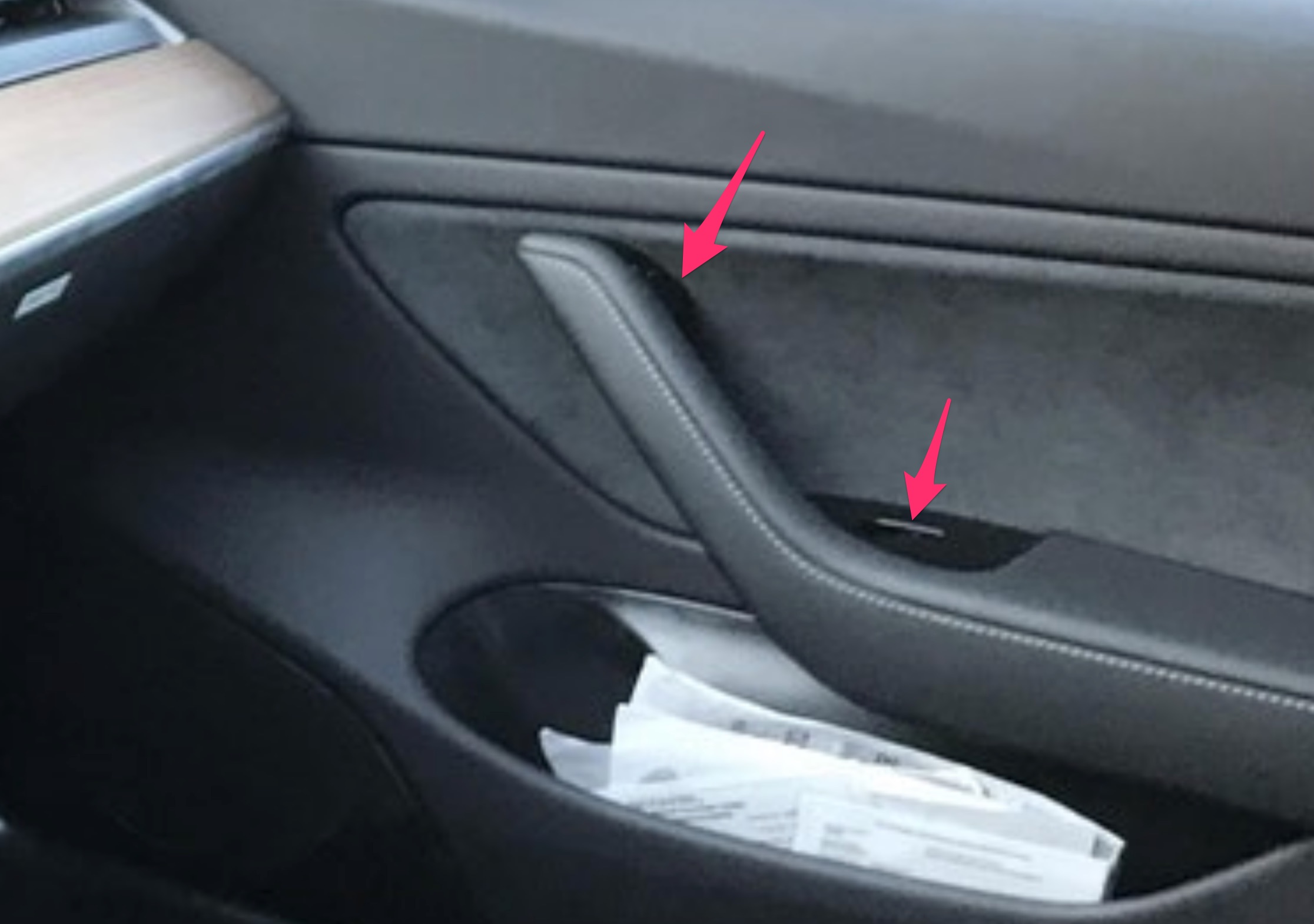 Dome lights and sun visor
Front dome lights for Model 3 will be located between two relatively large sun visors, while another dome light is found on the center cross beam.
Model 3's larger sun visor is likely in response to complaints by Model S and Model X drivers over the lack of sun glare protection in the front seats. This is especially the case for riders beneath Model X's oversized glass windshield said to be comparable in experience to riding inside a helicopter cockpit.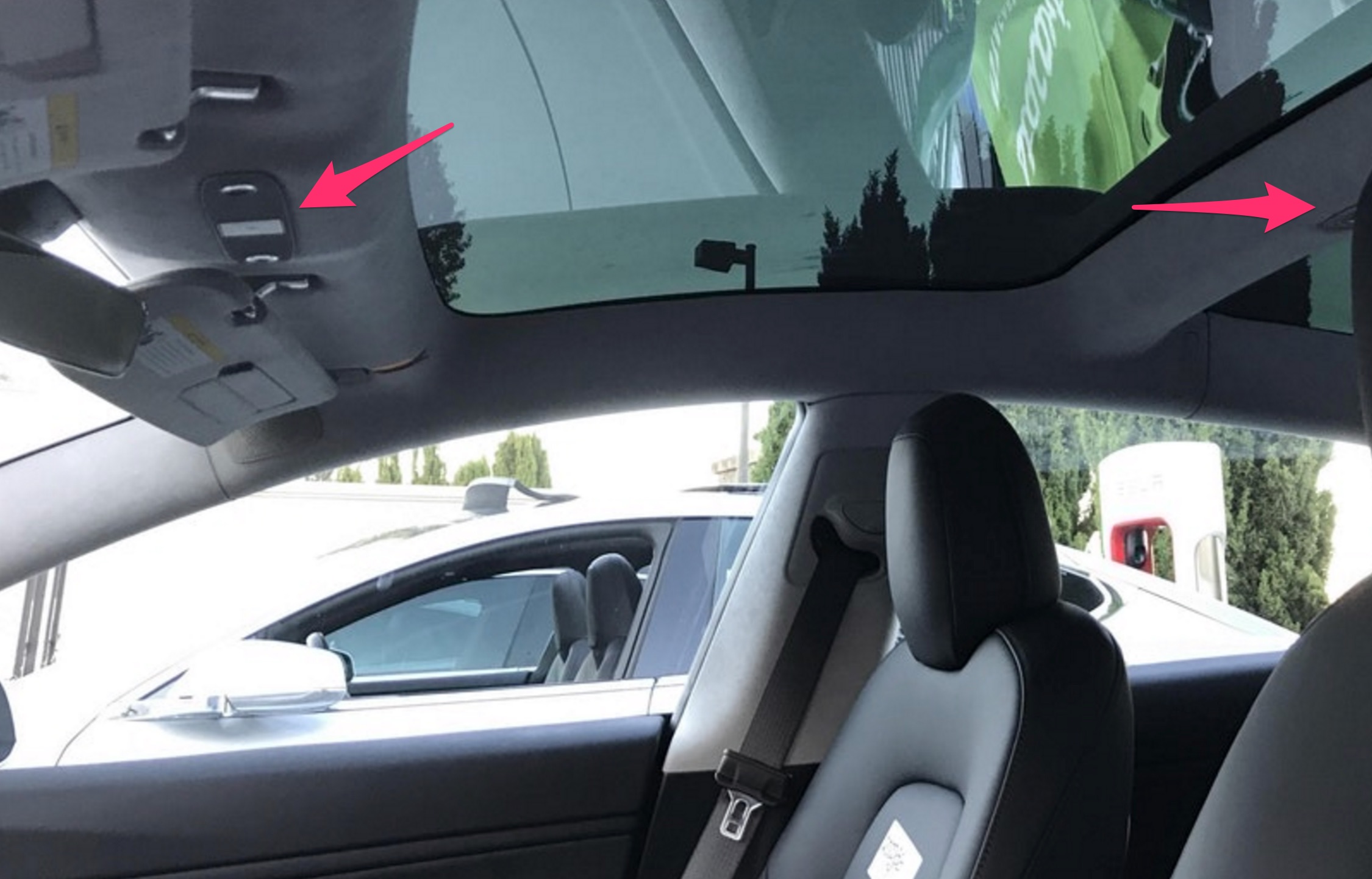 Opening the Model 3 glove compartment
The following discovery comes to us by way of keen-eyed observers from the Model3OwnersClub forum who spotted the elusive glovebox "button". Except the button isn't really a physical button. Rather, it's an icon located on the lower right corner of Model 3's center display that when pressed will unlatch the vehicle's glove compartment.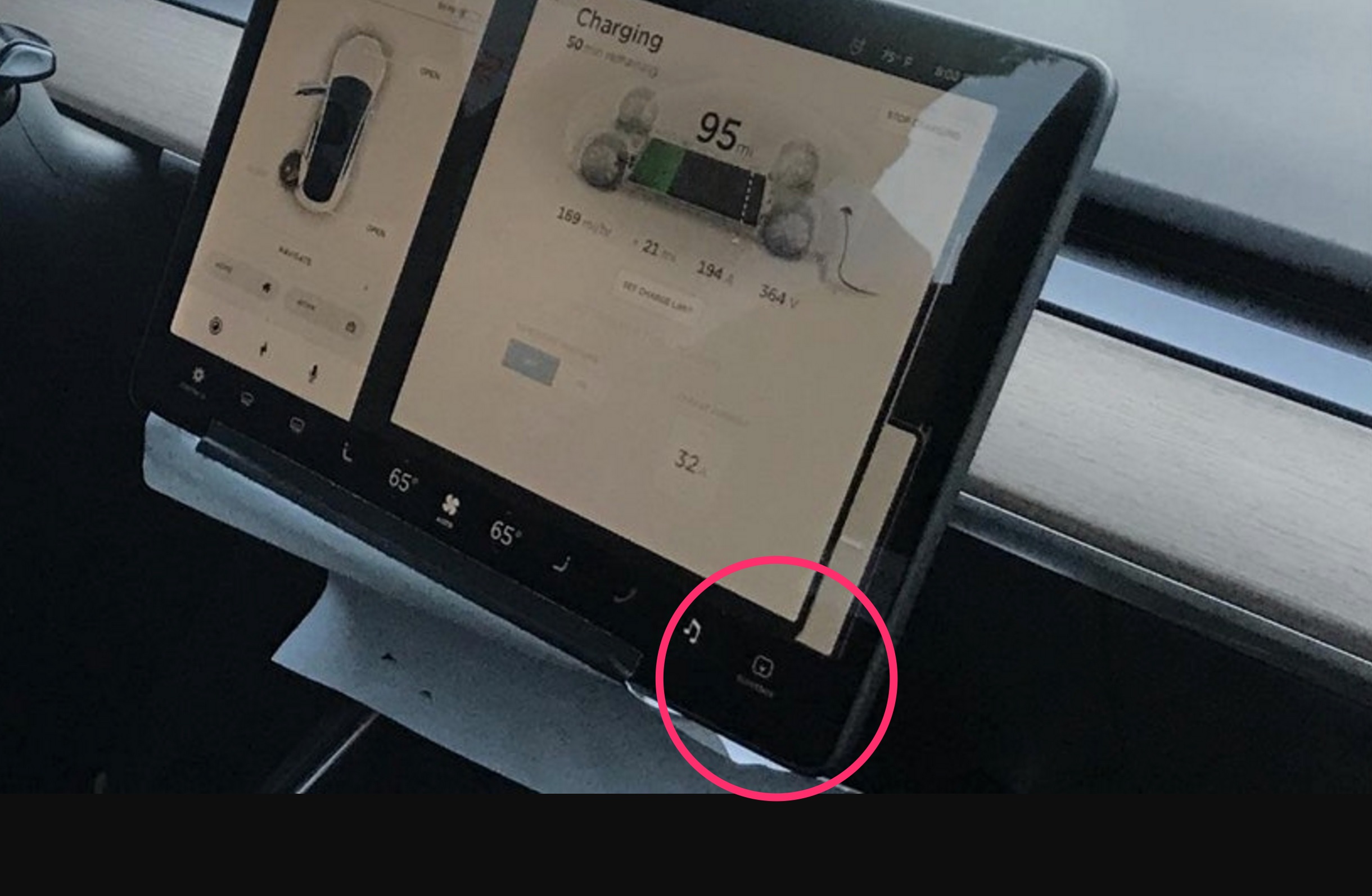 Photos derived from Model 3 images first captured by YouYouXue on Reddit.