Tesla has revealed that its premium Model 3 will cost $44,000 before tax rebates, a $9,000 increase over its $35,000 base price.
The announcement was made by CEO Elon Musk at the company's highly exclusive Tesla Model 3 Delivery event.
The base pricing with the standard feature sets goes for $35,000 and a $1,000 reservation fee. With this payment, you get a Model 3 equipped with Supercharging, seating for five adults, 310 miles per charge, 0 to 60 mph performance in 5.1 seconds, and a top speed of 140 mph.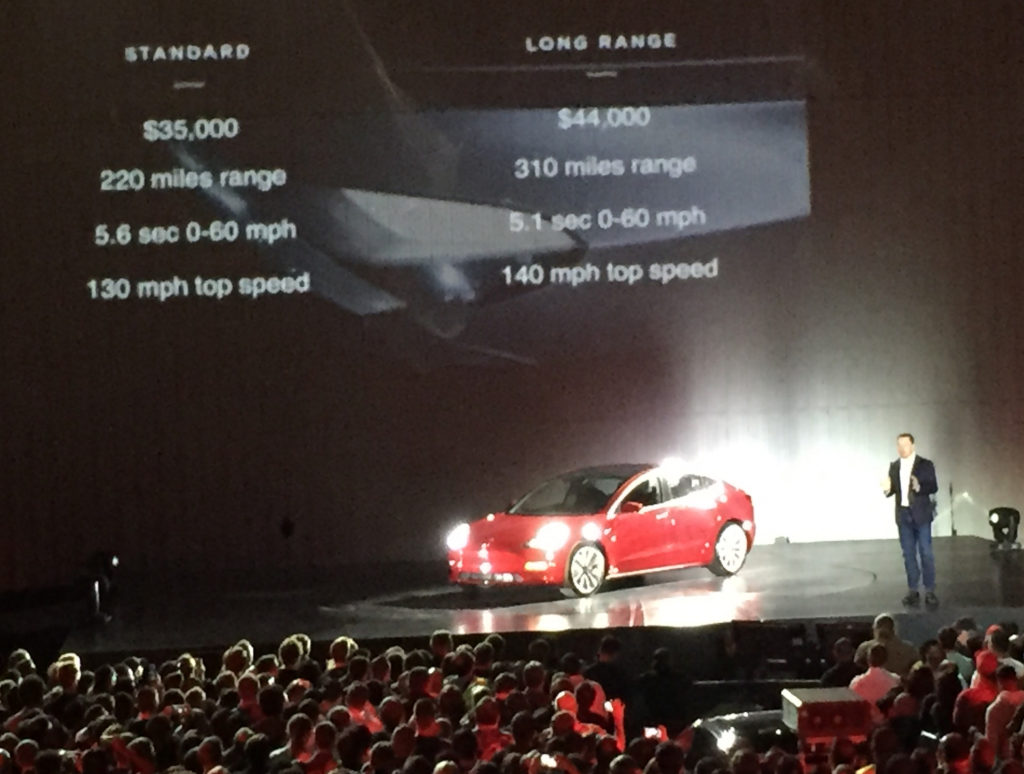 As we previously reported, a Model 3 with a larger battery pack would cost around $42,000 to be profitable. The Model 3 premium price is $2,000 above that margin.
The Model 3 is a linchpin of Musk's master plan. Musk said back in 2006 that Tesla would eventually build "affordably priced family cars" after establishing itself with more expensive vehicles. The flagship Model S for example starts at $69,500, almost double the cost of the Model 3.
The company started taking Model 3 reservations in March of last year and within a month, 373,000 customers had put down the $1,000 refundable deposit. Tesla hasn't commented on reservation numbers since, but the company website says people who make reservations now should expect to get their Model 3 to roll up in mid-2018. As of tonight, it appears that at least 50 Model 3 production cars have been produced.
The Model 3 and its efficient batteries, even at the premium price, gives more people the opportunity to shrink their carbon footprint while driving in style.
We've published the full specification list for Model 3 which includes pricing by option.