Tesla Model S Firmware 5.6
v5.6 (1.45.945)
After three months of working through kinks and bugs from Firmware 5.0 (feature notes), Tesla Model S owners will soon be receiving the production ready Firmware 5.6 update.  While international deliveries to Norway have already been on the new version, Tesla Service Center reps have indicated to us that the v5.6 over-the-air (OTA) update will be rolled out incrementally to all Model S owners within the US starting now through Thanksgiving.
Update 11/8/13: We received the 5.6 OTA update shortly after this article was published.  Screenshots below.
Update 11/16/13: Tesla Model S Firmware 5.8 was released.
New Features
Wi-Fi & Tethering
Tow Mode
Display Energy-Saving Mode
Owner's Manual
Radio Presets Access via Steering Wheel Controls
Enhancements
Maps Improvements
Display Brightness
Radio Station Presets
Range Display
Addition to Driver Profiles
Creep Setting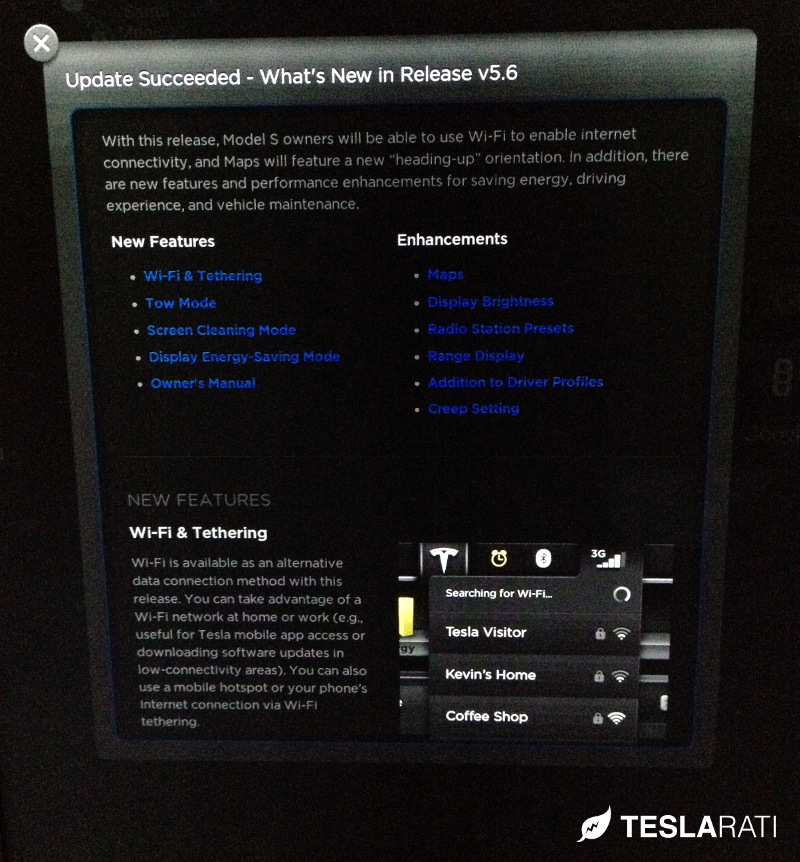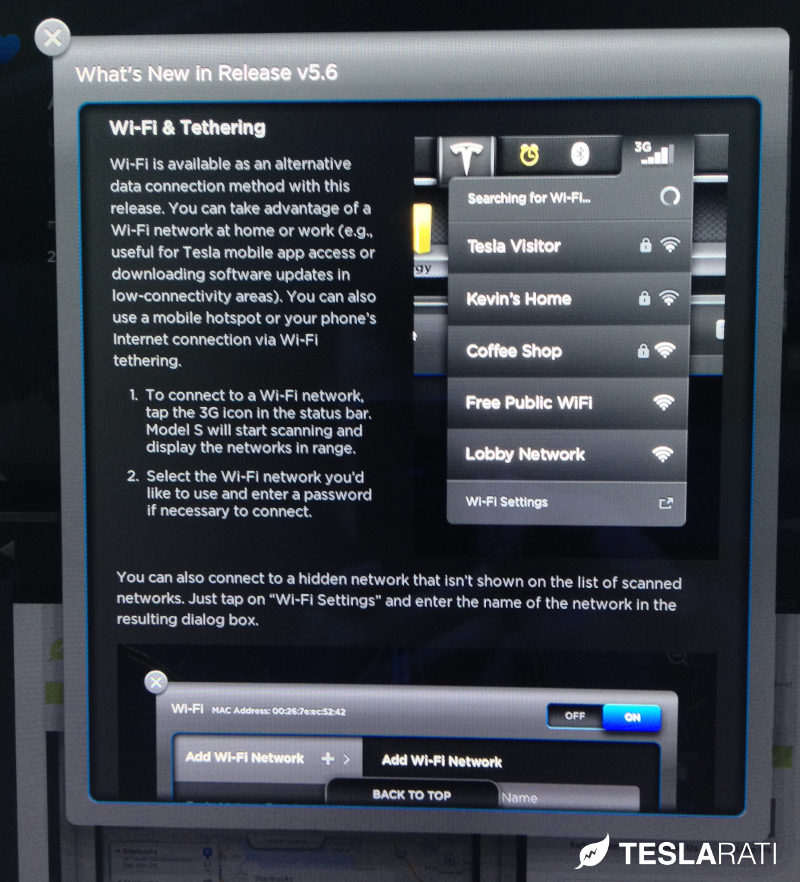 Energy-Saving Mode
"Vampire load" has finally been addressed in firmware 5.6!  Although energy loss is still present when leaving the Model S unplugged overnight, it's now a fraction of what it used to be.
In our tests we lost approximately 2 miles of range after leaving the vehicle unplugged for 14 hours.  The start-up time delay was negligible in our case and presented no major inconvenience.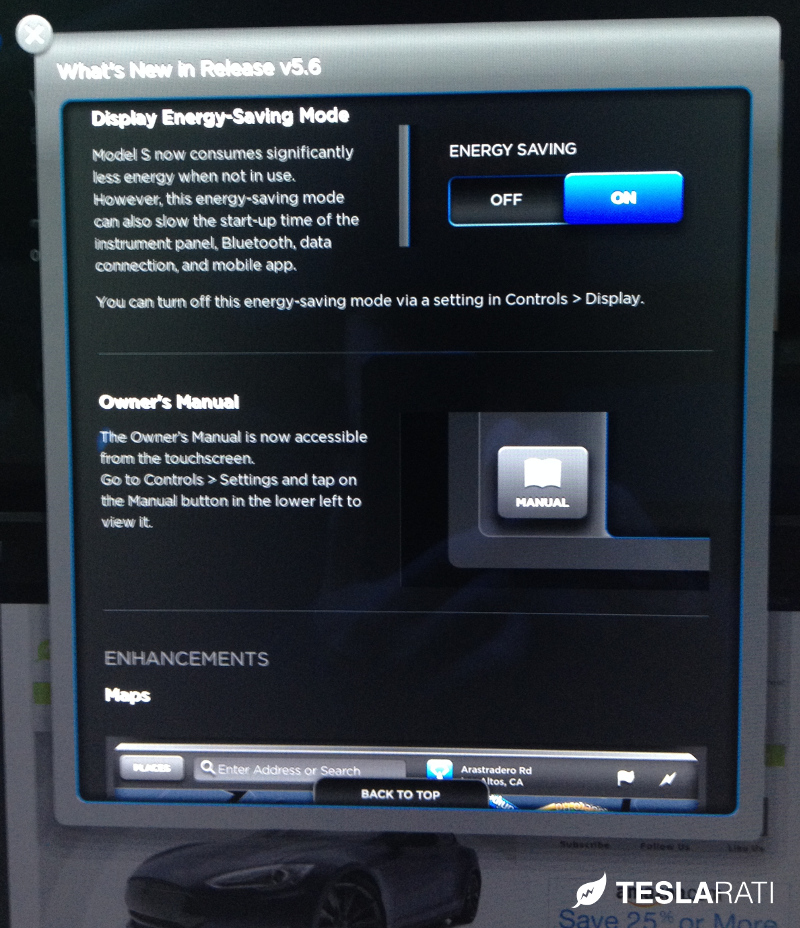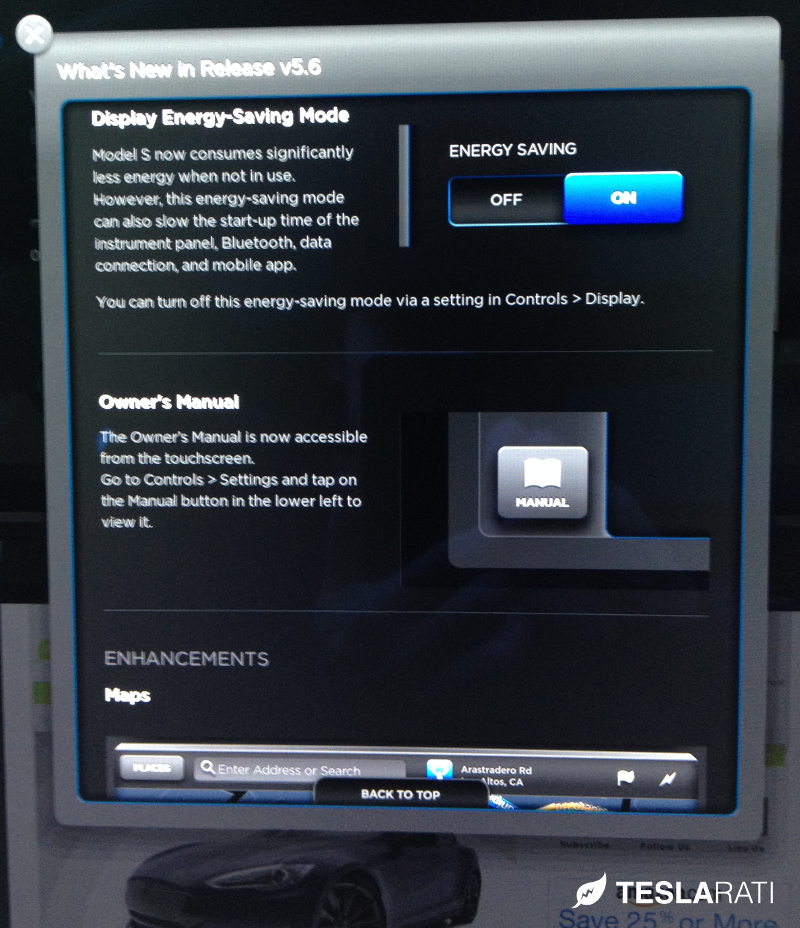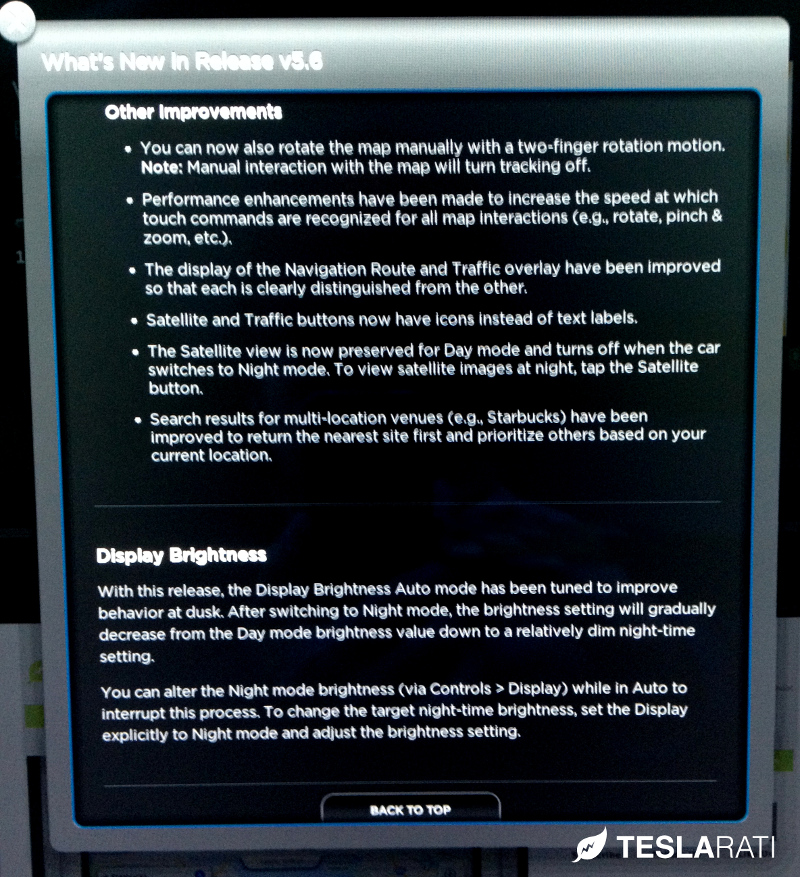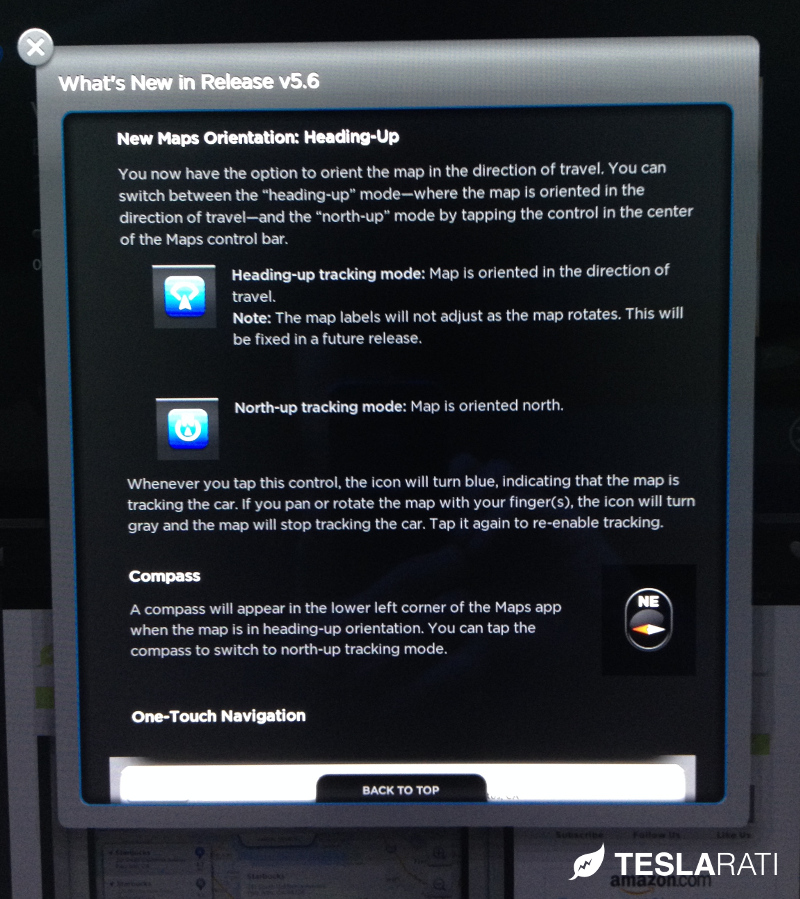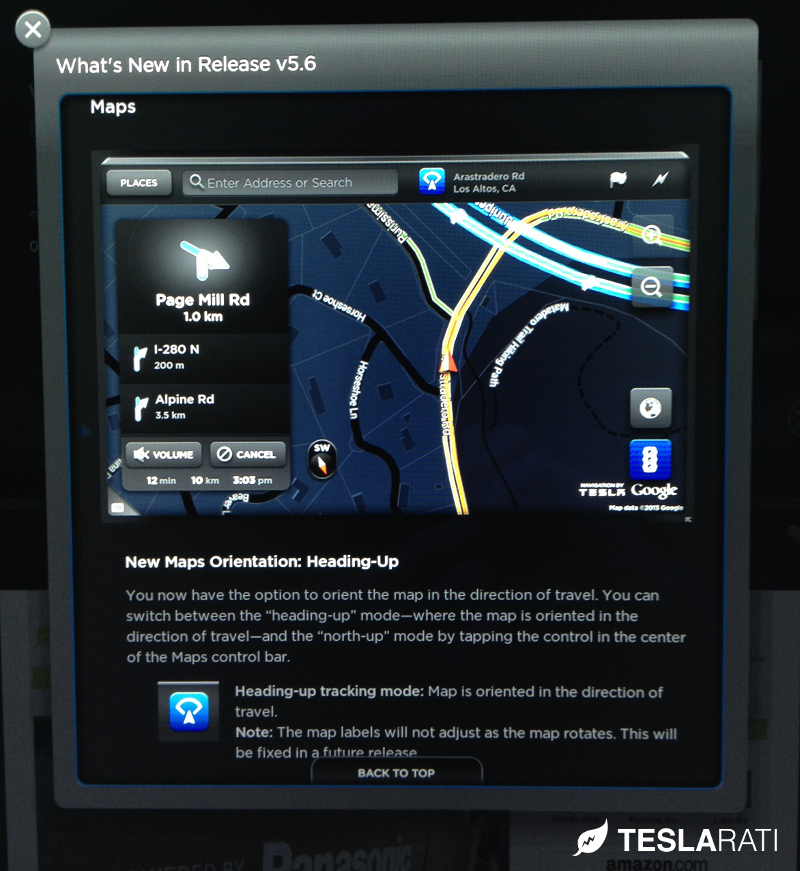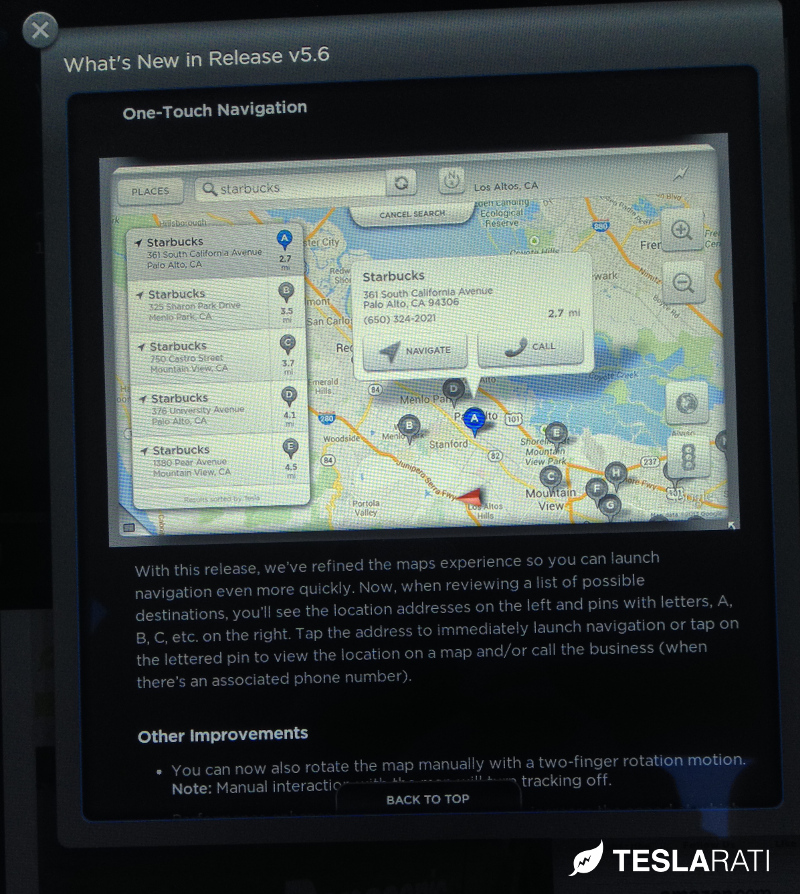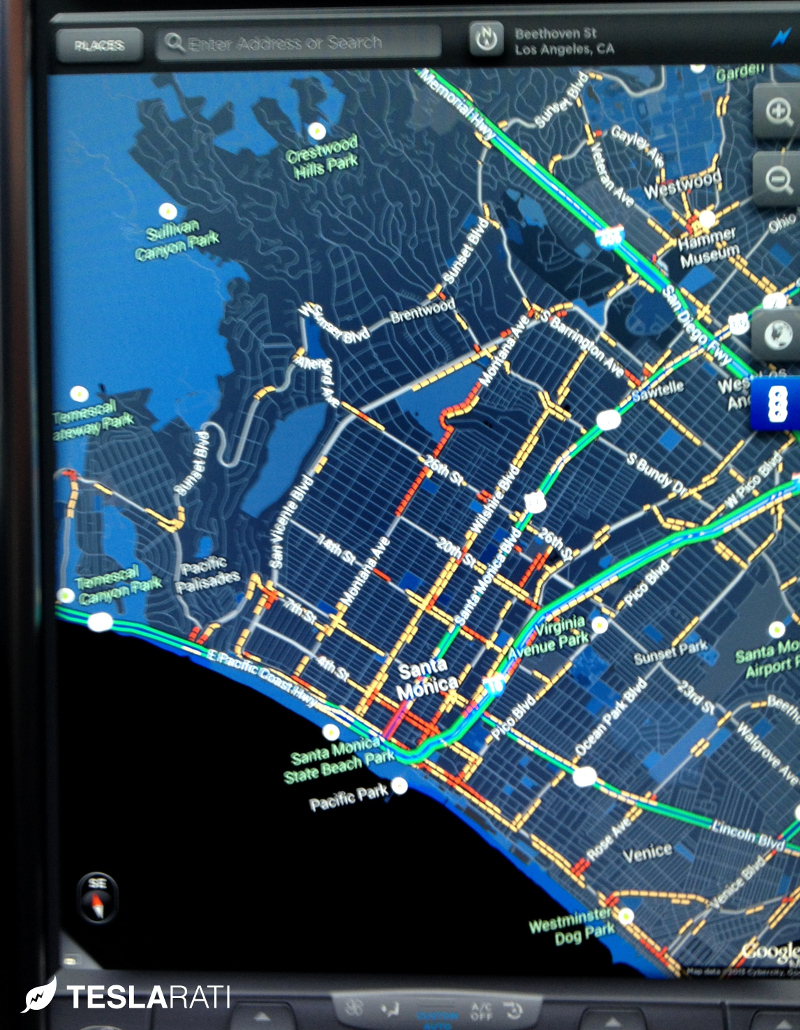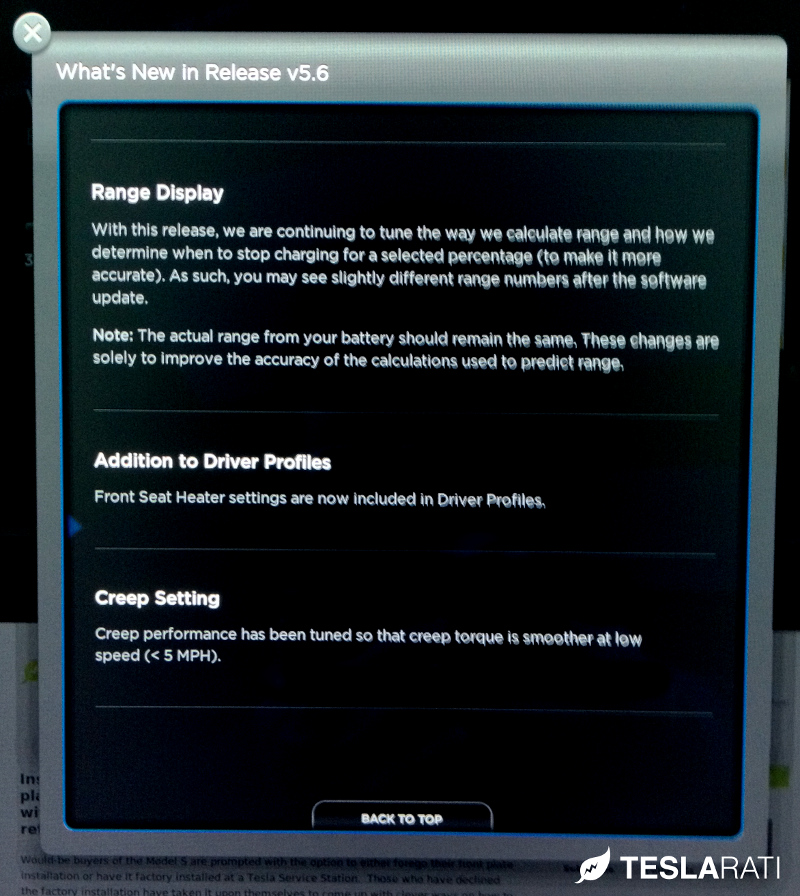 Screen Cleaning Mode gives owners the ability to wipe down the touchscreen without accidentally triggering all of the functions.
See our review of the Tesla Model S screen cleaning kit.