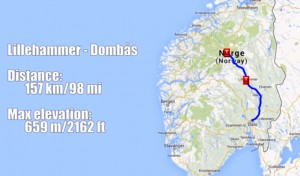 The Tesla Model S winter driving performance is second to none when it comes to handling snowy and ice conditions.
There's no question that Tesla has done a remarkable job engineering the Model S for cold weather and snowy climates as seen in the recent PR blasts and re-tweets circulating the interwebs.  However the one video that really caught our attention is from new Model S owner Bjørn Nyland of Norway.
Bjørn sets out on a  330 mile (535km) journey across the snow covered roads of Oslo while stopping at two of the new european superchargers along the way.  No orange cones on a closed circuit course here. We're talking about the real deal at 20°F with 6 inches of snow.
See the effects of cold weather on the Tesla Model S battery, firmware, body panels and driving performance in Bjørn's excellent real world review.  We're glad you got the hot dog [26:25] Bjørn.  We would have done the same.
VIDEO #1
VIDEO #2
VIDEO #3