In the lead up to this week's highly anticipated Tesla Model Y unveiling, the company has embedded a second Easter Egg on its website that's based on the popular video game The Elders Scroll.

If you already visited the Model Y web page and didn't notice it, that's normal. If you found it, you're probably a seasoned Tesla site-snooper because there's nothing obvious about the location.

Opening up the browser's JavaScript console and one can see that Tesla put a "todo" placeholder with a link that suggests there's a "reveal video." Only, it's not.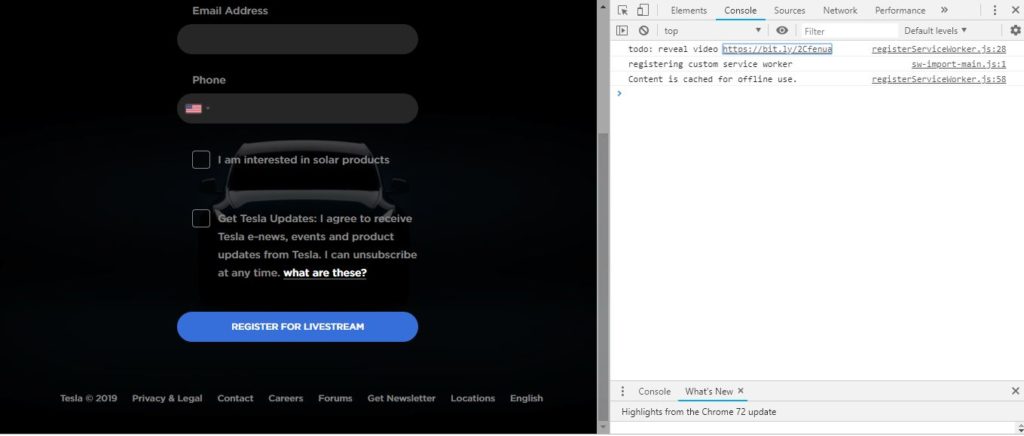 Click that "todo:" link and one can find the opening scene from Bethesda Game Studios', The Elder Scrolls V: Skyrim.
You're waking up on a horse-driven cart after being caught by an imperial ambush, on your way to death via an axe-wielding executioner. It's not clear whether you were driving your Model Y when ambushed or if it's your escape vehicle.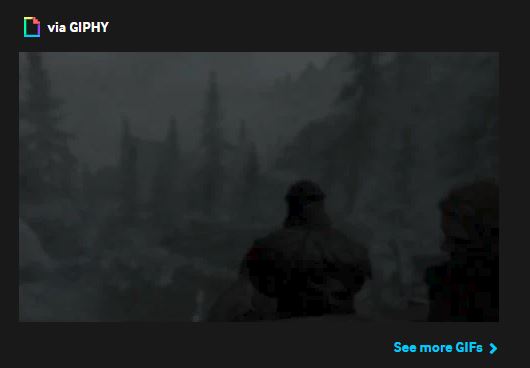 Don't worry. Right as your head is about to be forcibly detached, a dragon creates a ruckus, and you escape to eventually save the day, per the game's plot. Is this a parallel to Tesla CEO Elon Musk's SEC woes wherein the Model Y makes everything all better? Per the Skyrim dialogue, "Empire loves their damn lists."

Probably not.

It might mean that Tesla's journey after the Model Y launch will be epic and full of adventure. Or maybe driving the Model Y will elicit that sense of adventure. But, more likely than not, Elon Musk is just trying to deliver some laughs. Regardless, it's fun to ponder for a moment.
Followers of Musk's Twitter account are, by now, quite familiar with his enjoyment of Internet memes as are Tesla owners and their Easter Eggs. It's not the first bit of fun Tesla has had leading up to the Model Y announcement.

Recipients of the Model Y invitation were treated to the words "nice try" hidden in a teaser photo of the vehicle, preempting any clever attempts to adjust the brighten the image to reveal the car's shape. Web video producer and social media personality Marques Brownlee shared a screencast video of his attempt to do just that on Twitter, to which Musk responded with a winking emoji.

The official Model Y unveiling will be livestreamed on March 14th from Tesla's LA Design Studio. The all-electric crossover is expected to be similar in shape and style to the Model 3 as the two vehicles share about 75% of their components in common. Tesla expects to reach volume production of the Model Y by the end of 2020 from Gigafactory 1 in Sparks, Nevada, as detailed in the company's fourth quarter and 2018 full year update letter.