Tesla Powerwall 3 specs were officially listed on the company's website. Tesla has already started Powerwall 3 deliveries and installations.
Tesla's dedicated order page for the residential energy storage unit states that Powerwall 3 is coming in 2024. However, some Powerwall customers have reported receiving Powerwall 3 units.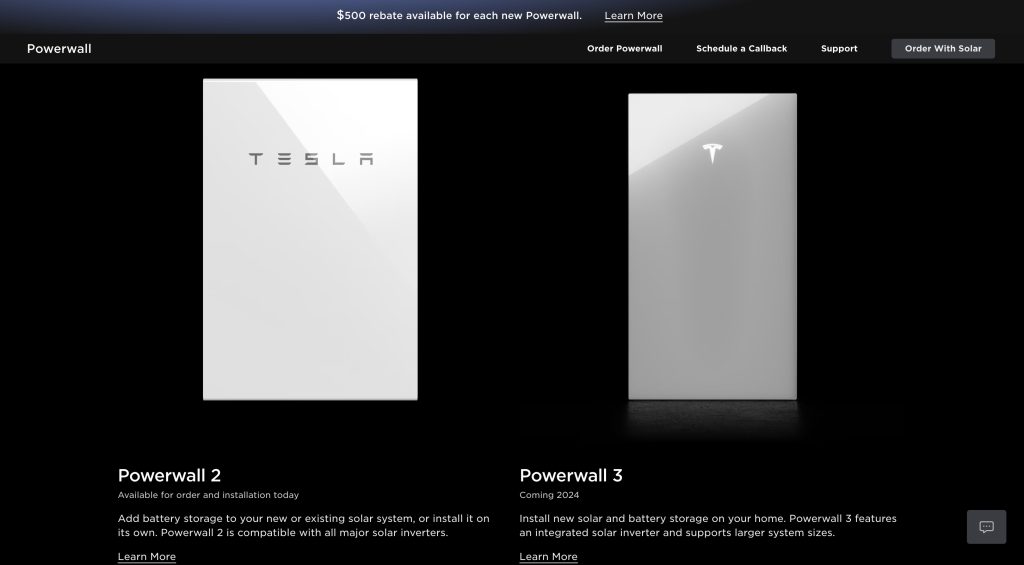 "Powerwall 3 is a fully integrated solar and battery system designed to meet the needs of your home. Powerwall 3 can supply more power with a single unit and is designed for easy expansion to meet your present or future needs," explains Tesla.
"Powerwall 3 features an integrated solar inverter allowing solar to be connected directly for high efficiency. Powerwall 2 can be added to existing solar systems, installed as part of a new solar system, or on its own. Powerwall 2 is compatible with all major solar inverters and supports various system sizes."
Powerwall 3 is designed for fast & easy installation & has more power than ever before. Coming next year → https://t.co/92iOZ6PxQQ pic.twitter.com/d9tIDON06O

— Tesla Energy (@teslaenergy) September 13, 2023
Powerwall 2 and Powerwall+ are eligible for a $500 rebate. Customers who install and register new Powerwall 2 or Powerwall+ units between June 15, 2023, and October 31, 2023, will receive the rebate. Powerwall 3 is not eligible for the offer.
As of this writing, Tesla offers 3 types of Powerwall units: Powerwall 2, Powerwall+, and Powerwall 3. Below is a table showing the specifications of each Powerwall unit Tesla currently offers.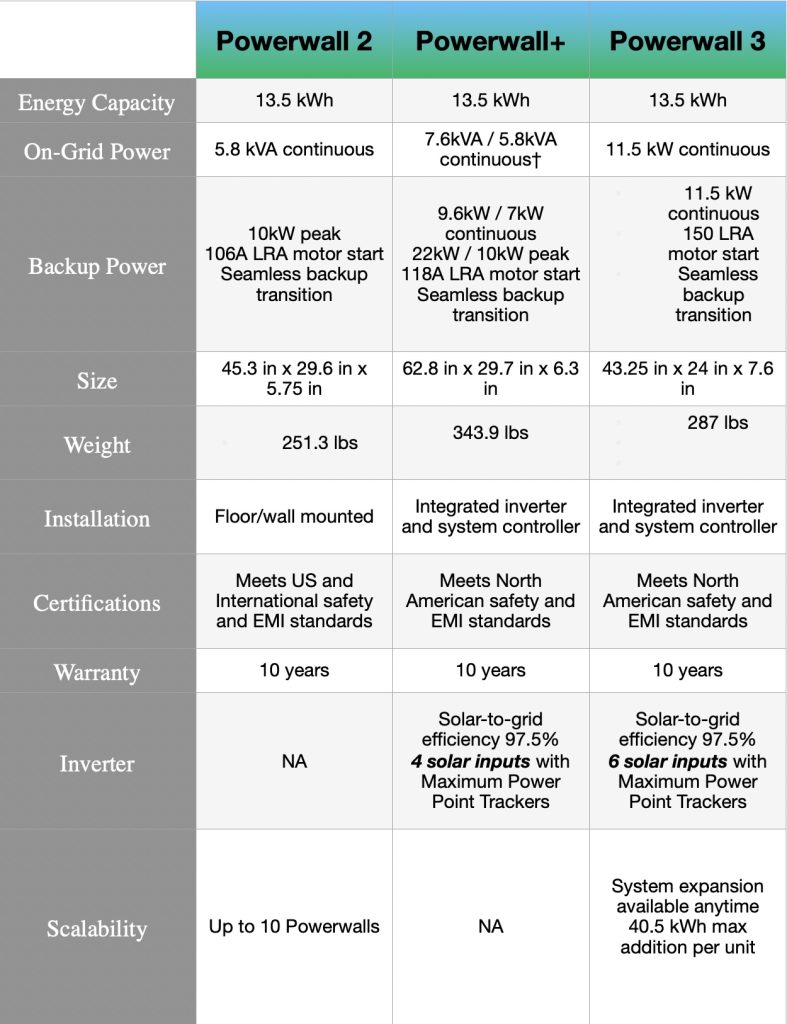 The Teslarati team would appreciate hearing from you. If you have any tips, contact me at maria@teslarati.com or via X @Writer_01001101.