Tesla stock (NASDAQ:TSLA) is showing some strength on Tuesday amid reports hinting that deliveries of the Made-in-China Model 3 may be starting sooner than expected. Apart from this, interest in the Tesla Cybertruck remains high weeks after the vehicle's unveiling, thanks to sightings of the upcoming pickup and Elon Musk's recent trip to Malibu, CA. 
As the year ends, things appear to be settling for Tesla. Following its breakout recovery in the third quarter, a lot of what was once deemed as potential issues are starting to melt away. CEO Elon Musk recently won a defamation case filed against him by a British caver who mocked and insulted the efforts of SpaceX engineers during the height of the Thai cave rescue. Alexander Potter, an analyst at Piper Jaffray, also shared some optimistic expectations for the company, raising his TSLA price target to $423 and dubbing the electric car maker's shares as a "must-have."
Yet, if there is one aspect of Tesla's business that seems poised to make a big difference for the electric car maker, it would be the progress of its Gigafactory 3 in Shanghai, China. Tesla's China push has beat expectations pretty much at every turn, with the electric car maker's targets being met and exceeded by its Chinese construction partner and regulators. From Gigafactory 3's construction of its Phase 1 zone, which would allow the company to start producing the Made-in-China Model 3, to the quick processing of permits with regulators, Tesla China has proceeded at near-ludicrous speed.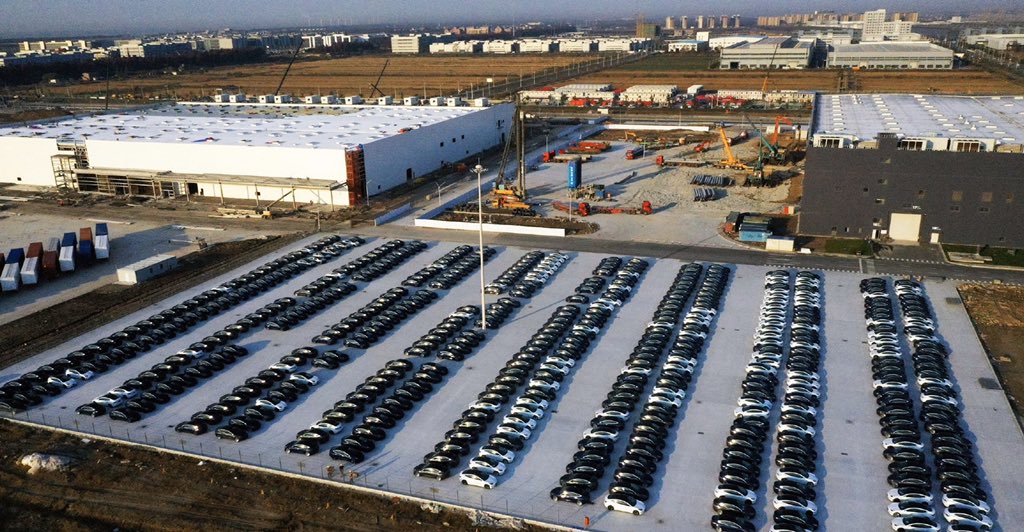 Recent reports from China indicate that not only was Tesla already starting the mass production of the MIC Model 3 in its Shanghai-based plant; it is also poised to begin initial deliveries soon. Just days after receiving its final sales license, car carrier trucks loaded with Model 3 were spotted in Gigafactory 3 premises, with the vehicles reportedly being sent to Tesla delivery centers in select areas of the country. Drone flyovers of the Gigafactory 3 area also revealed over 300 MIC Model 3 in Gigafactory 3's parking lots, ready for delivery. 
Apart from Gigafactory 3's steady progress, Tesla's recently unveiled pickup truck continues to reach more and more people. Thanks to the Cybertruck's design, the vehicle has captured the interest even of individuals who would normally have no interest whatsoever in pickups at all. Over the weeks since the vehicle's unveiling, the Cybertruck has inspired countless memes, fan-made video trailers, and cool DIY projects. That doesn't count viral videos of the Cybertruck's sightings either. This weekend, for example, the Cybertruck was spotted in Malibu being driven by none other than Elon Musk, and the vehicle attracted a ton of attention.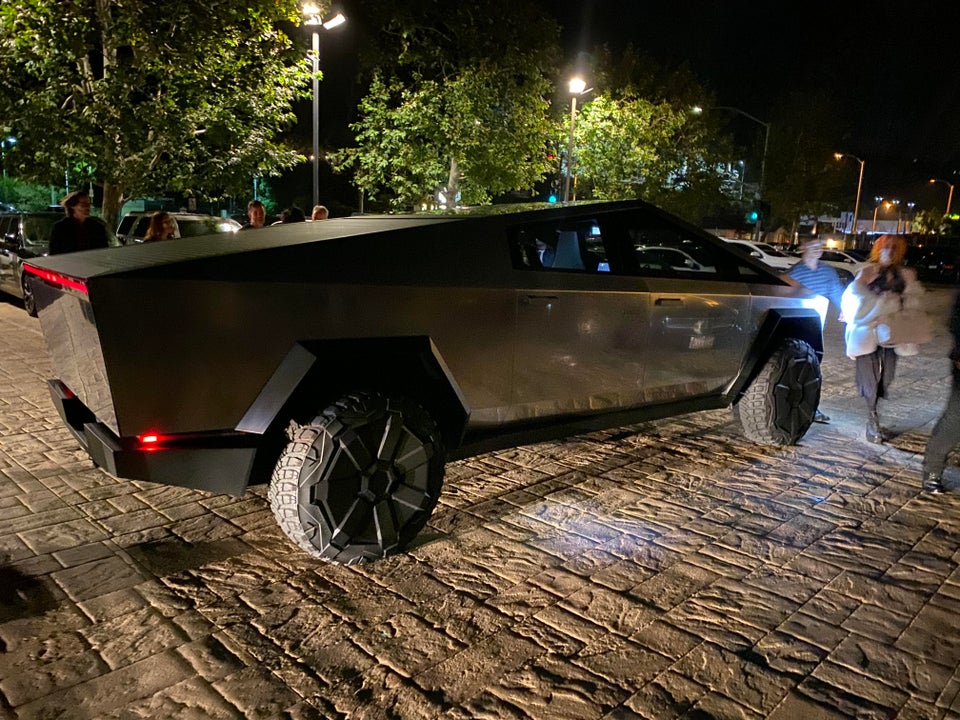 While Musk has stated that the Cybertruck is pretty much like an acid test for Tesla, the vehicle seems poised to be a big hit for the electric car maker. Over 250,000 reservations have been filed for the vehicle as per Musk's most recent update, and more and more people are warming up to the futuristic pickup. Among them is Piper Jaffray's Alexander Potter, who noted that prior to the Cybertuck's unveiling, he was skeptical that Tesla could move the needle in the pickup segment. The analyst noted that it did not take long before his perception of the vehicle began to change. 
"The more we looked, the more we began considering the possibility that ALL OTHER pickup trucks might actually be pretty crummy, and that Tesla's Cybertruck is the only pickup worth ordering," he wrote. 
Overall, Tesla may be looking at steadier waters ahead. From June, when TSLA stock was trading at 52-week lows, the company has rebounded by almost 92% and $29 billion on forecasts of rising profits, market share, and steady demand for its vehicles like the Model 3 and its crossover sibling, the upcoming Model Y. If Tesla can end 2019 on a strong note, 2020 may very well be more welcoming to the electric car maker than this very challenging year.
Disclosure: I have no ownership in shares of TSLA and have no plans to initiate any positions within 72 hours.