Chris Lattner, Tesla's new head of Autopilot software development, never thought he would work anywhere other than Apple. During his 11 years there, he was responsible for much of the company's software successes, including Swift, a programming language that was introduced at WWDC 2014.
He began work on the Swift program in 2010, eventually leading a team of 200 software engineers. His successor at Apple, Ted Kremenek, calls Lattner "one of the quiet but incredible masterminds" behind Swift.
What prompted Lattner to give up his position at Apple and move to Tesla? The people at MacRumors put that question to him directly and got the following response.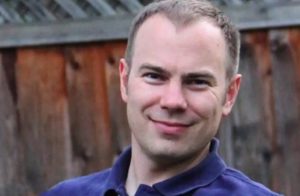 "I've been writing code for more than 30 years, and 16 of those years have been in the developer tools space. I love it, but I am ready to move on to something else. Autopilot is clearly incredibly important to the world because of its ability to save people's lives (and increase convenience). It is also a very, very hard technology problem and my experience building large scale software and team building is useful. Of course, I've also been a huge Tesla fan for some time."
Although the decision to leave Apple was difficult, Lattner says," the opportunity to dive into a completely new area and work with the amazing Tesla Autopilot team was irresistible."
Lattner is no car guy. In fact, he sees his mission as developing the software tools that will make cars that as are about as exciting as household appliances. He tells The Next Web,
"I'm personally not the kind of guy who loves doing oil changes and fiddling around with them. I just want something that is reliable, that works, ideally drives me everywhere I want to go, and I don't have to think about it. It's solving my problems, it's not something I have to care for, feed and maintain. That's the way I look at cars."
Tesla still makes exciting cars. The Tesla Roadster started it all and the company's newest high performance offering — the Model S P100D — appeals to those who have a passion for pure adrenaline. But the future is clearly about autonomous cars. Cars that behave more like mobile living rooms that take us where we want to go, when we want, and do it without risk of bodily harm.
Elon Musk says one day self-driving cars will be as common as self-service elevators, and Lattner will likely be the guy behind this mission.