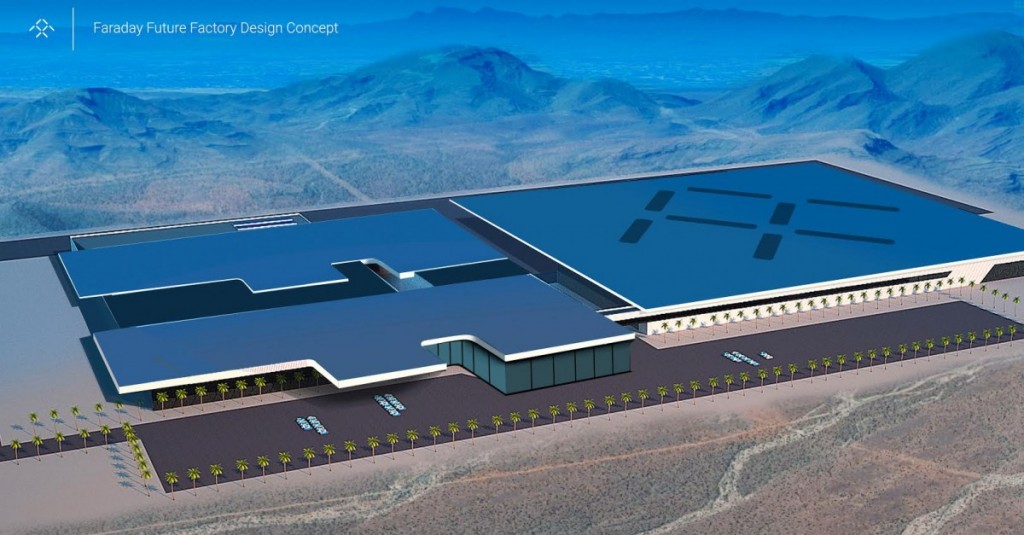 Faraday Future and Nevada governor Brian Sandoval held a joint press conference Thursday to announce an agreement that will pave the way for a new 3 million square foot, $1 billion factory located in North Las Vegas. Faraday and Sandoval have been negotiating for almost a year, with Sandoval traveling to China earlier this year to meet with Faraday's principal backer, Jia Yeuting.
Forbes ranks Yeuting #17 on its 2015 list of wealthy individuals. He was ranked #78 in 2014. Yeuting is a young entrepreneur who created LeTV, a Chinese marketer of electronic devices and online content that is often referred to as "the Netflix of China." Its official name is Leshi Internet Information & Technology Beijing.
Governor Sandoval made the announcement together with Dag Reckhorn, Vice President of Manufacturing for Faraday Future. Reckhorn was previously the Director of Manufacturing for Tesla Motors and involved in creating the manufacturing plan for the Model S.
Faraday says it will produce "100% electric vehicles that offer seamless connectivity to the outside world. In addition to producing vehicles, the company plans to explore…unique ownership models, in-vehicle content and autonomous driving." The public reveal for the car will take place at the upcoming Consumer Electronics Show (CES) in Las Vegas.
According to Business Insider, Nevada won out over California, Georgia and Louisiana, but the agreement between Faraday and Sandoval still requires legislative approval. Nevada has been hit hard by the economic downturn that began in 2008 and is anxious to attract new business to the state with significant sales and property tax concessions similar to the ones it granted Tesla for its Gigafactory.
Nothing is known yet about what the Faraday Future car will bring but they will face an uphill battle as the electric vehicle space continues to see entrants from major auto manufacturers. "I'm not saying they can't succeed, but they're not going to be first," says Stephanie Brinley, senior analyst with IHS Automotive. "The challenge they'll have as a startup is that it's been done before, and they'll be coming to market late."
Elon Musk says he welcomes more electric car manufacturers to help expand the market for electric cars. Will Faraday be able to mount a successful challenge to Tesla? We should know more in about 3 weeks when Faraday Future takes stage at CES.