If being one of the fastest accelerating cars on the planet wasn't already enough, Tesla has just rolled out a new Firmware 7.0 update called 'Launch Mode' that helps Performance Model S owners accelerate as quickly as possible from a standstill.
Launch Mode also known as Launch Control commonly found on high performance supercars and exotics, uses computerized control of the vehicle during hard acceleration from a stop, to minimize wheel spin, maximize traction, and optimize power off the line, as a way to ensure the fastest possible acceleration from a dead stop.
According to the Firmware 7.0 (2.9.40) release notes, engaging Launch Mode requires a sequence of driver initiated steps as follows:
How-to Enable Launch Mode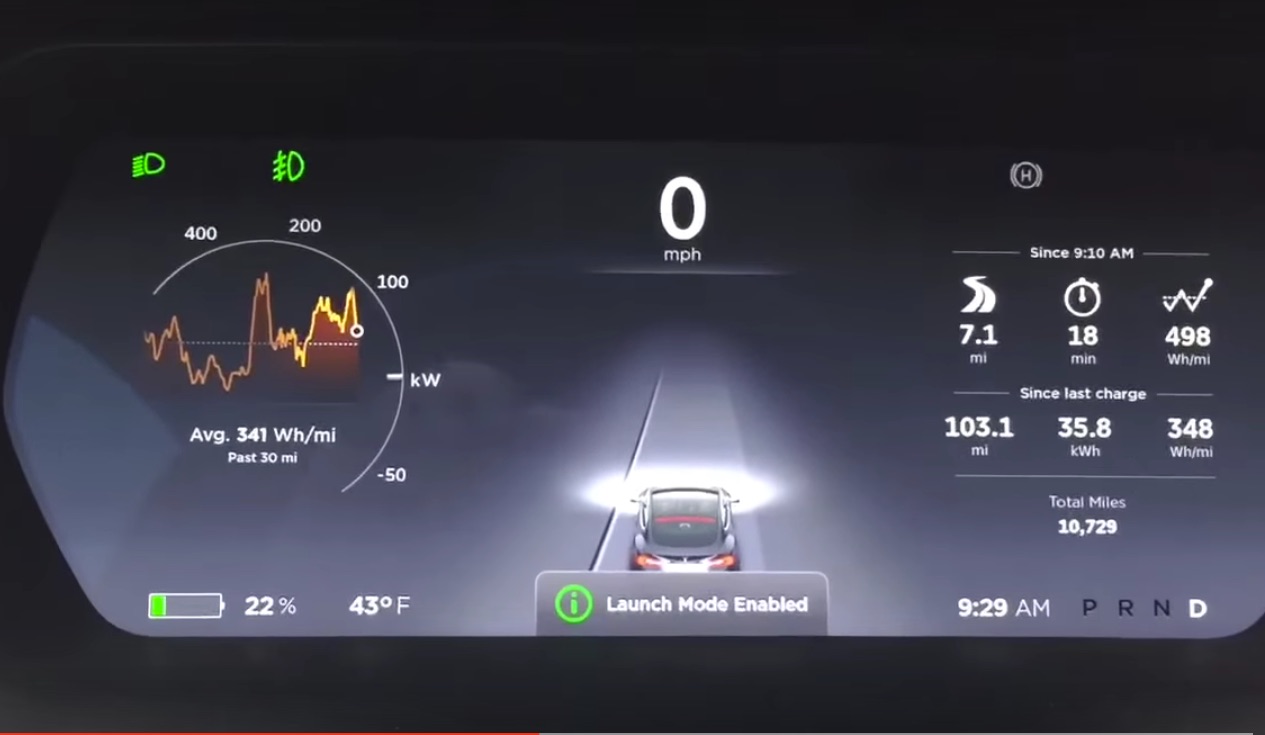 Enable Max Battery Power mode via the link in Controls > Driving > ACCELERATION
Fully press the brake pedal with your left foot and hold firmly.
Fully press the accelerator pedal with your right foot, then release while continuing to hold the brake. The Instrument Panel will display the message "Launch Mode Enabled".
After this messages appears, fully press the accelerator pedal again. Then release the brake to launch within 4 seconds.
Source: Mike Burrows via YouTube
It's not clear at the time of this publish whether or not Launch Mode will reduce 0-60 and quarter mile times, but chatter within the Tesla community tend to speculate that the new feature will "pre-load" torque thereby improving immediate off-the-line acceleration when the brake pedal is lifted. Whatever the case may be, we're waiting with anticipation to see the next generation of Tesla drag racing videos to come.