I love the Piano Black decor on my Tesla Model S but overtime I began getting tired of having the same look day to day and wish I could somehow replace it with a carbon fiber interior trim. Don't get me wrong, Piano Black is beautiful to look at but the trim would constantly exaggerate dust because of its glossy finish. On top of that, I was paranoid that the trim would one day be scratched so I wanted a way to protect it.
That's when I decided to research how to outfit my Model S interior trim with a carbon fiber wrap by 3M. Here's how I did it:
Parts Required
Install Model S Carbon Fiber Wrap Interior Trim
The first thing you'll want to do is start disassembling the center arm rest. A detailed step-by-step description (with photos) on how to remove the Tesla Model S arm rest can be found here.
Here are some steps on how to remove the Model S interior trim from the dashboard.
Side panels: Remove the 2 side panels at the end of the dashboard facing the doors. If there are any visible screws holding the dashboard, remove those. (not seen on all cars)
Driver's side: remove the padded panel under the steering wheel.  First remove the T-20 Torx screw at the bottom of this panel. When removing the panel you need to pull hard against yourself/the cabin. It's one piece but start from the door side.
Passenger's side panels: remove the panel around the glove box. These can be pulled out (towards you) as they're only attached with clips.
Glovebox: Remove the glove box by unscrewing the T-20 Torx screws.
Remove the plastic panel just above the instrument cluster by unscrewing the 2 screws.
Remove all the trims around the instrument cluster.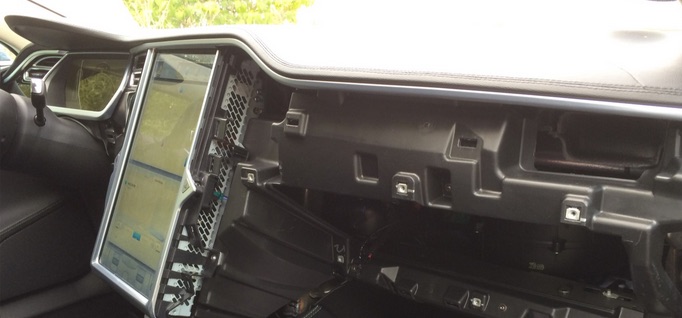 From this point you have 2 options for removing the dashboard.
OPTION 1: Gently lift the dashboard and unscrew the screws holding the decor and remove the decor.
OPTION 2: Remove the A pillar trim, disconnect cable harnesses and remove dashboard completely. I prefer number 2, as the risk of damaging the dashboard is lowest.
Once all of the pieces are removed, you can go ahead and wrap the interior trim with carbon fiber. Here's what the finished product looks like. Best of all, I did it for around $40.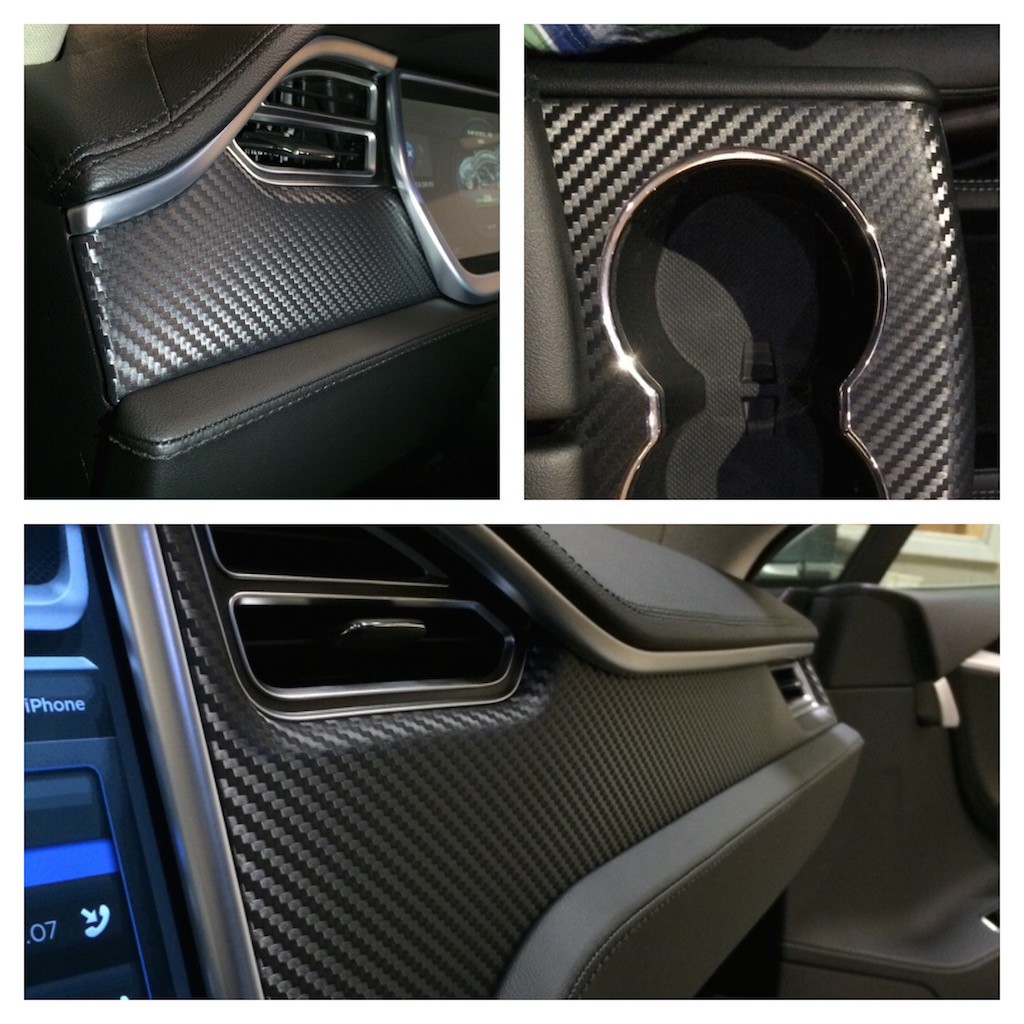 Content provided by channel partner: Teslafied.eu