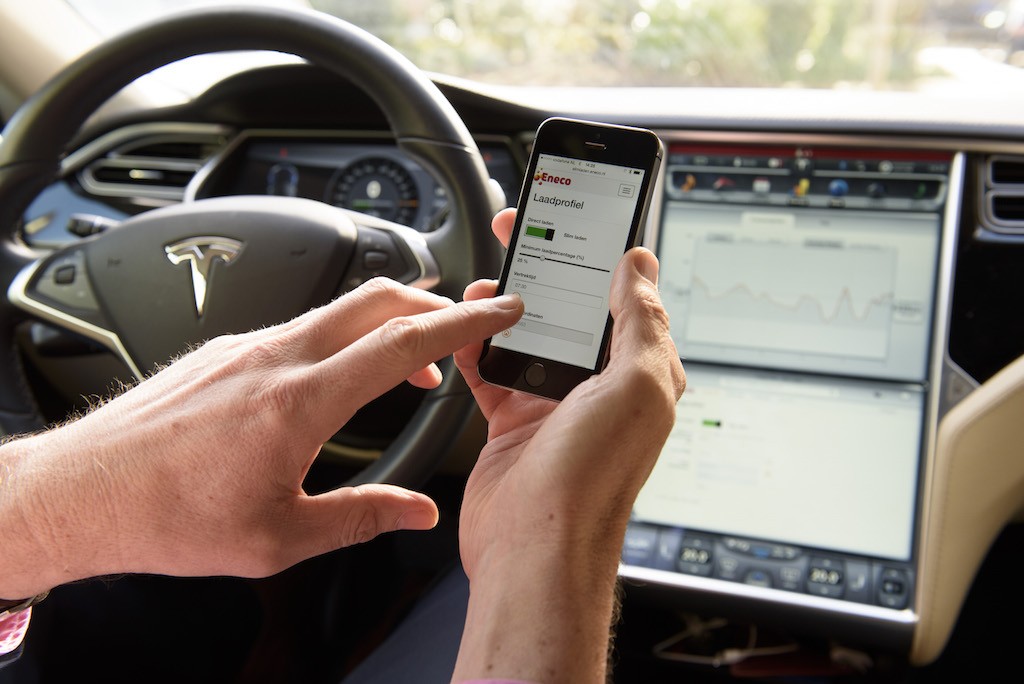 For Tesla Motors and its customers, innovation doesn't just stop when a customer picks up his or her new electric sedan from a delivery specialist. For instance, Netherlands-based IT entrepreneur Henk Kippersluis has developed a new charging app, called Eneco SmartCharging (slim laden in Dutch), for Tesla cars that leverages wholesale energy pricing and renewable energy power for the Dutch market.
Via email with Teslarati, Marcel Van Dun, a PR associate, says that the app communicates directly with Netherland's energy exchange, the APX, which provides an updated energy price every fifteen minutes on the hour. Kippersluis says, this is the first time that a service like this is available in the Netherlands.
The fifteen minute energy pricing is the star of the app, as it provides the consumer lower electricity rates compared with th e average .23 eurocents fixed rate. Dun adds that the wholesale cost of energy is about .08 eurocents/kWh via the APX exchange and due to profit taking and taxes accounts for the difference in price.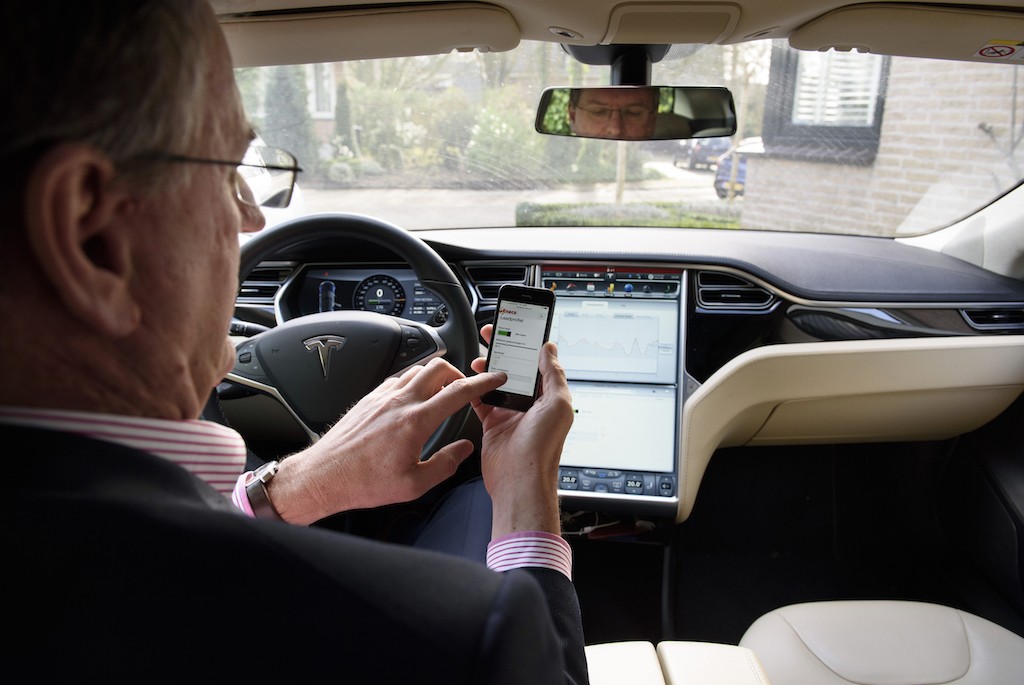 According to a press release, the Tesla owner automatically selects the best time to charge the battery at the lowest price and uses its "smart" technology to find the best prices. The APX energy exchange provides estimated wholesale prices about 48 hours out and the app uses this data to see energy price trends.
Dun says,"Every 15 minutes the app decides to charge—when the actual price is low—or not. However, the app keeps in mind driver needs for a charge by a specific time, such as 90 percent by 8AM.
Dun does add that the energy price can vary, due to more wind power, on average, during the night. In 2010, a Bentek Energy paper studied wind data trends in Colorado and it showed more wind power generation at night, from 9 pm to 5 am. Wind turbine installations in the Netherlands, from 2006 to 2009 also grew by more than 50 percent, so wind power variability is a big component in the energy price at night.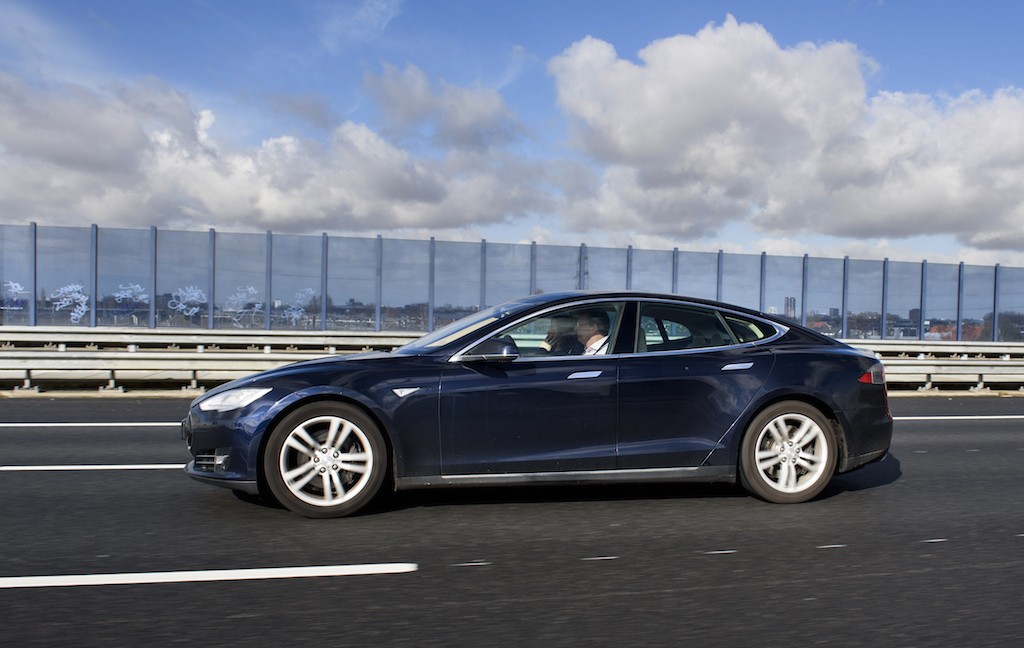 According to the company's web site, they choose Tesla first due to its open platform, but is looking to integrate this app with other automakers, such as Volkswagen, BMW, Mitsubishi, Renault and Audi.
The apps is web based at this time and interested drivers can receive it by visiting, https://www.eneco.nl/actie/slimladen.
An aside | Check your local and state energy programs for real-time pricing for residents. In Illinois, due to a state mandate, residents must be offered wholesale electricity pricing, which can be low as .02 cents from midnight to 4 am. See this energy dashboard via Comed in Illinois >> http://comed.com/hourlypricing/