A Mexican solar manufacturer turned EV startup has unveiled its first electric vehicle, the SEV E-WAN.
Touted as the cheapest zero-emissions vehicle in Mexico, the SEV E-WAN hopes to take the Mexican car market by storm, aiming to produce and sell 18,000 vehicles in 2023. The company will begin to take orders for the upcoming vehicle this November, with deliveries starting in December.
Spurred on by a large Chinese investment group, ATIF, the Mexican EV startup SEV is hoping to deliver the best possible experience for just 299,990 Mexican pesos ($15,037). According to Motorpasion Mexico, for that price tag, you get the bare-bones. The E-WAN will travel 200 kilometers (124 miles) or 335 kilometers (208 miles), depending on trim, and will rocket you along the pavement with one of two motor options. A practical 25kW (33 horsepower) and 77 pound-feet of torque motor powering the rear wheels, or, for those who drive like their hair is on fire, a 35kW (46.9 horsepower) and 92 pound-feet of torque motor hooked to the front wheels.
Looking at the interior of the vehicle, it is sparse. Reminiscent of the Wuling Hongguang Mini EV, the vehicle has standard features such as air conditioning, power windows, two whole airbags, and even door handles. But for the Mexican market, this EV may be perfect.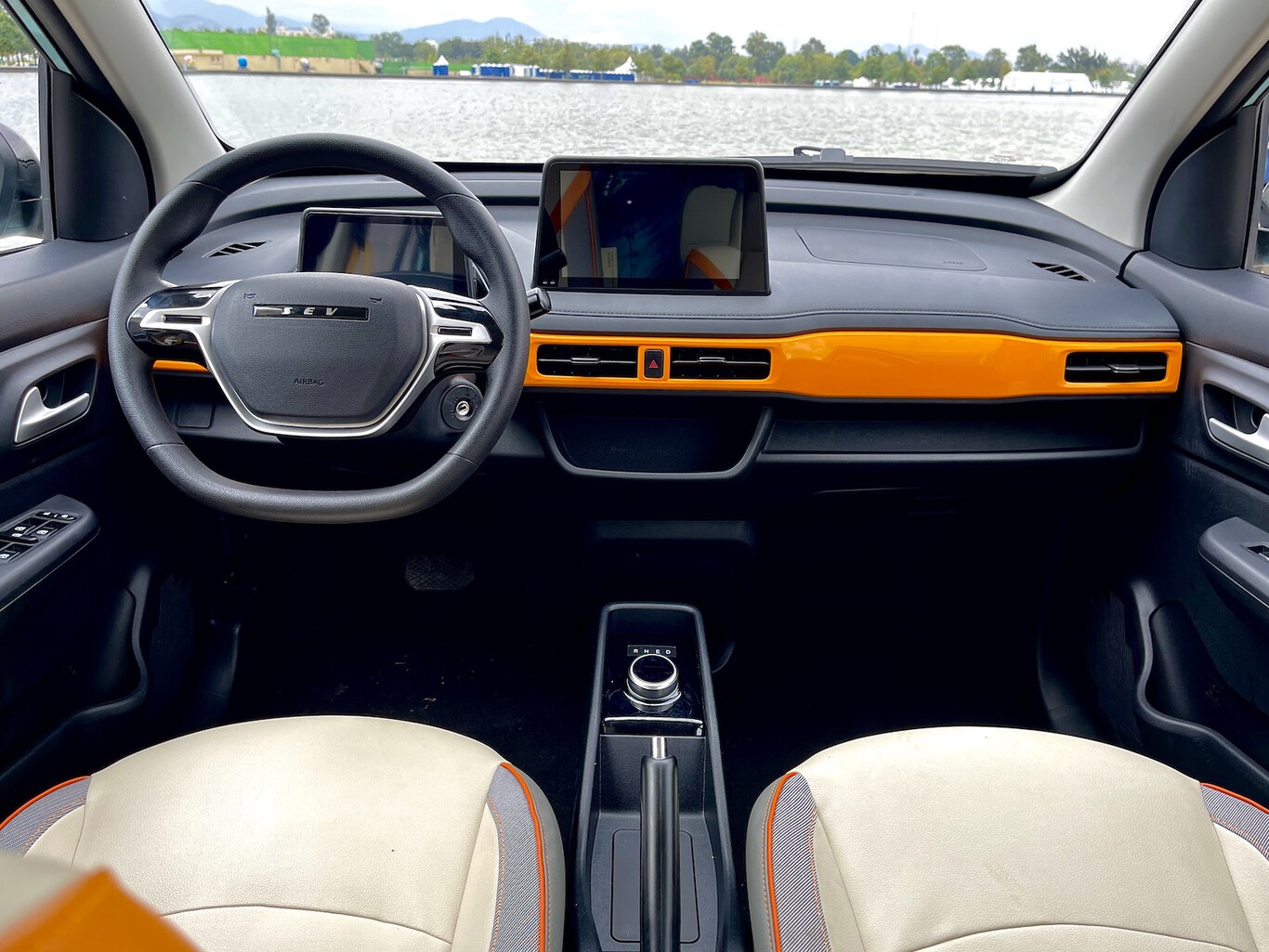 Foremost, it is affordable, incredibly so. The vehicle is fractions of the price of other vehicles sold in the Mexican market, such as the Ford bronco Sport, which starts at 709,000 pesos, not including Mexican federal taxes associated with buying a vehicle, of which the SEV E-WAN would be impervious.
The vehicle is also tiny and perfect for city travel, a task far more difficult for equivalent gas vehicles that are often banned from driving on certain days due to smog concerns.
While the first units are coming from China, the company plans to open manufacturing locations in Mexico, the first being in Guadalajara, Mexico.
With Mexico, much like many other countries, looking to electrify the transport of their citizens, this could be a fantastic option for Mexicans looking to pick the most affordable option possible. Perhaps the U.S. even needs a SEV E-WAN of its own as it battles to reduce the cost of comparatively expensive electric vehicles.
What do you think of the article? Do you have any comments, questions, or concerns? Shoot me an email at william@teslarati.com. You can also reach me on Twitter @WilliamWritin. If you have news tips, email us at tips@teslarati.com!