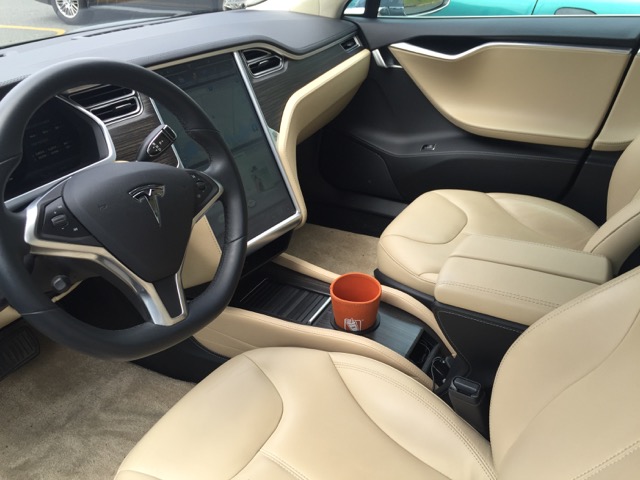 EVannex offers a variety of aftermarket mats, made by Lloyd, that are custom designed to fit your Model S:
Rubbertite all-weather mats
Ultimats
Luxe mats
The Rubbertite mats seem to be a great alternative to Tesla's all-weather mats, although I do love my factory set. The Ultimats are a step up in quality over the Model S factory mats, but the true creme dela creme comes in the form of a Luxe mat. It's the highest priced of the three, and by far the most luxurious.
Here's a nice comparison table showing the differences between each type of mat.
Color Choices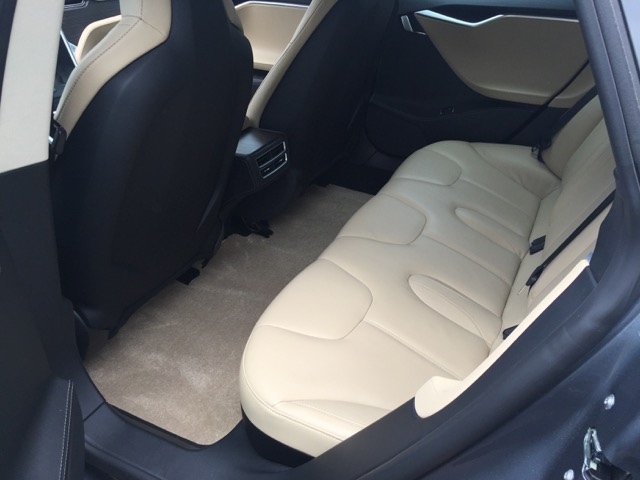 EVannex offers the mats in what they call black, parchment, and grey. My factory mats and the all-weather ones were black, but I decided to pick up a Luxe set in parchment-color to match my tan interior.
Luxe Mats Installation + Fitment
As you'd expect installing the mats is a pretty simple no-brainer task. EVannex offers mats for every interior section of the Model S which includes the passenger area, the frunk, the trunk and the rear cargo space.
NOTE: The mats are meant to be installed directly on the surface, not on top of other mats and coverings.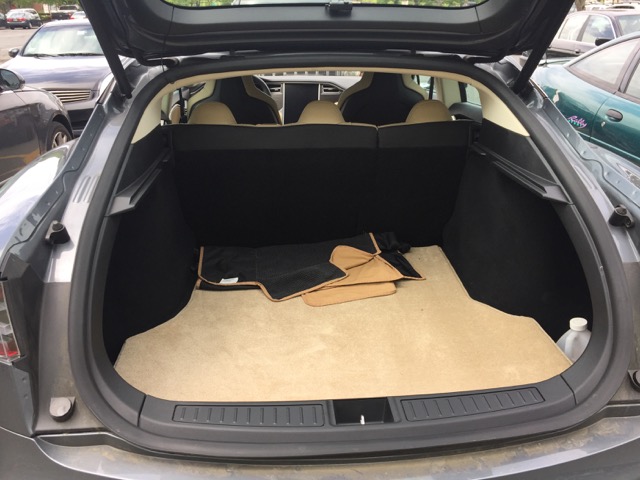 My driver's side factory all-weather Tesla mats are secured with two hooks to prevent the mat from sliding. The EVannex mat has similar hooks on the driver's side, but the hook locations are in a different place than the factory. This required unscrewing the Tesla hooks and installing the EVannex hooks.
Installing the hooks for the driver's side is oddly difficult. I actually scraped my finger trying to get them to connect, but once I did, the mats looked great.
One observation I had on the frunk mat was that it's a bit long for the "microwave area", hence you'll see the mat bend up slightly. It's not really a big deal since it's not very noticeable.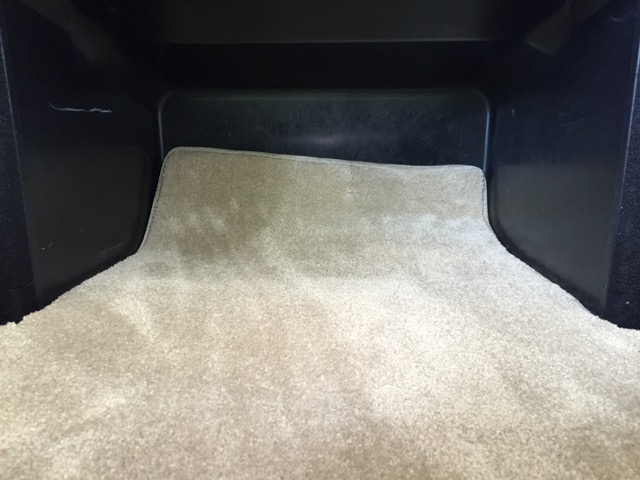 Reactions
As a test, I decided not to tell anyone about the new mats simply because I wanted to capture some of their candid expressions. People had the following to say when seeing and feeling the mat for the firs time:
"Fancy"
"Luxurious"
"Pretty"
Everyone loved the look and feel of the mats. The Luxe mats are really comfortable on the feet and feel great with or without shoes. I've been doing a lot of longer distance driving on the weekends recently and I found they actually reduced the pressure on my heel and helped me feel more comfortable on the drives.
Summary
A full set of the EVannex Luxe mats will set you back $600. The mats have a great feel, an elegant look and really rounds out the Model S interior.
I'll likely swap these out with my all-weather mats during the winter months, but for now I'm driving in comfort and style.