Amidst Tesla's continuous rise, its disruption of the car industry is becoming more prevalent. This point was reiterated recently by a major Tesla shareholder, who noted that legacy automakers, with their decades of experience, might be facing their very own "Kodak moment."
In a recent statement to Morningstar UK, Baillie Gifford manager Iain McCombie remarked that Tesla's immense growth and potential remains remarkable. McCombie noted that despite short-term noise about Model 3 production, volume is beginning to come through, as evidenced by the company's pleasantly surprising third-quarter results. The Baillie Gifford executive added that Tesla had already surpassed Daimler's car sales in the US — a feat that seemed impossible just a few years ago. 
"Now, Daimler's been in the market for 100-plus years and here's this upstart and they're outselling them in the US. If you'd said that a few years ago, you'd probably have been locked up, but that's happening," he said.
While McCombie admitted that Baillie Gifford might be wrong about its optimistic outlook on Tesla, the finance veteran stated that at this point, it is legacy automakers that are currently feeling the pressure. With the success of Tesla and the apparent strong demand for electric vehicles, veteran carmakers are at risk of losing a core part of their business — the internal combustion engine. McCombie noted that this is reminiscent of what Kodak faced during the advent of the digital camera.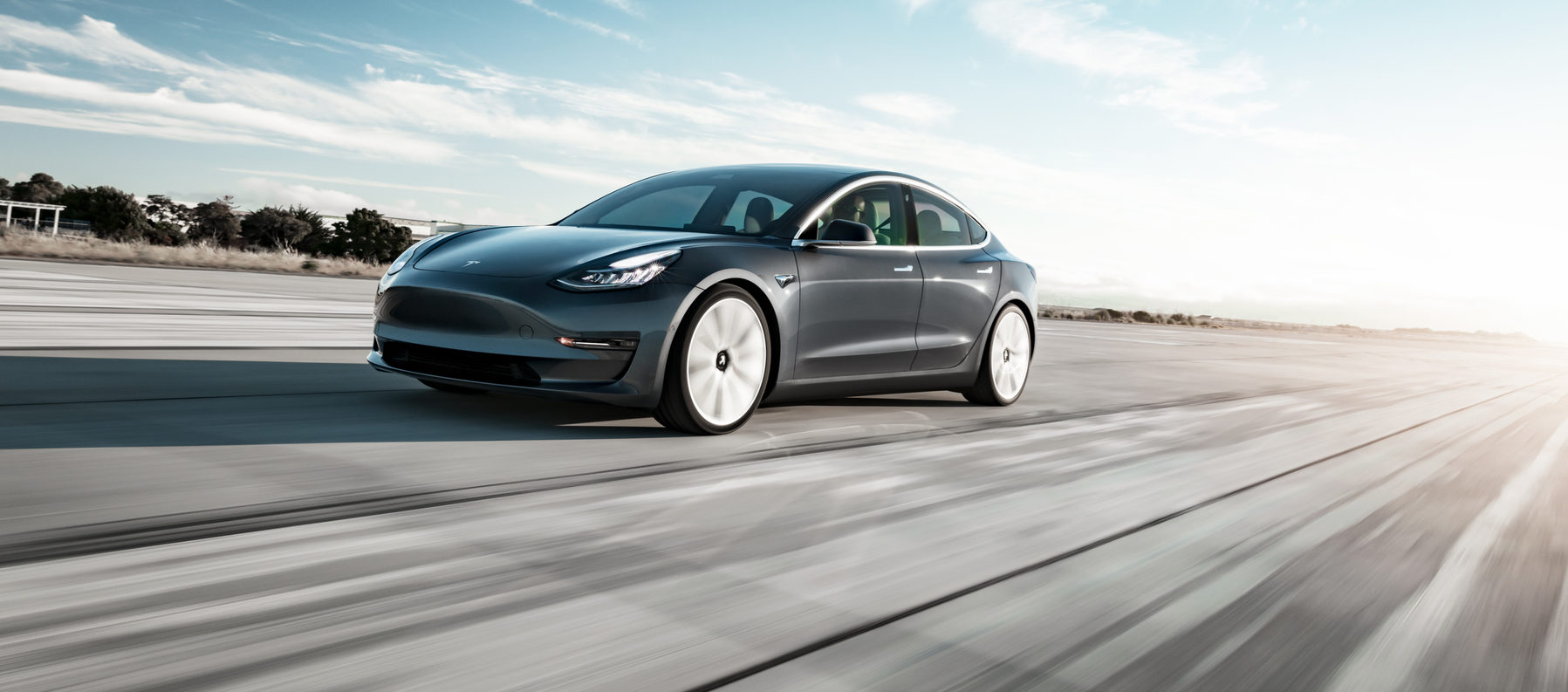 "They spent hundreds of years building up their know-how in industrial combustion engines, and they do a great job with that, but what happens if all of us are suddenly saying 'oh, I want an electric car'? Suddenly, that know-how is useless. What happened with Kodak is they actually discovered the digital camera, but they buried it because it was too frightening for them. They thought it would kill their film business. But the fact that they didn't innovate killed Kodak," he said. 
Faced with their very own "Kodak moment," the Baillie Gifford manager stated that veteran carmakers, at least for now, remain centered on their legacy products. Amidst a market that is changing its preference, though, traditional auto is running the risk of being pushed out during the transition.
"Maybe they are launching electric vehicles, but the bulk of their sales are still coming from legacy products. They've built wonderful businesses for themselves, but what happens when the business is changing? That's why your Tesla is exciting, because they don't have those legacy issues," McCombie said.
Baillie Gifford is among Tesla's largest shareholders, third only to Elon Musk and T. Rowe Price. As of September, Baillie Gifford held a 7.8% stake at the electric car maker.
The absence of compelling electric vehicles from Tesla's competitors was a key driver for some skeptics when they changed their stance on the company. Ahead of Tesla's third-quarter earnings call, for one, Andrew Left of Citron Research, one of the electric car maker's most vocal critics, turned bullish on the company, citing the dominance of the Model 3 in the US passenger car market. Left also noted that there is no "Tesla Killer" coming from rival automakers.
Brad Cornell, a hedge fund manager who believes that Tesla is overvalued, recently admitted that he had overestimated the company's competition as well. Cornell admitted that in his past analyses and forecasts, he did not expect Tesla's competition to roll out electric vehicles in such a slow manner. Apart from this, Cornell noted that legacy auto's entries into the zero-emissions market have been largely uninspired. As such, vehicles like Teslas, which are green, attractive, and powerful, are becoming the EVs of choice for customers looking to buy an electric car.
"One thing I did not evaluate accurately when I began constructing valuation models for Tesla in early 2014 was how slow the competition would be to produce electric cars that people would want to drive. Tesla competitors, to the extent that any appeared, seemed to be saying that the point of an electric car was to be green and efficient, not sexy or exciting. Only Tesla had the design, the pizzazz, and the performance to make driving special and not a chore. 
"My mistake in 2014 was thinking that competition for Tesla was just around the corner. Now, at the end of 2018, it is still just around the corner. Although Jaguar has been promising the I-PACE for some time, my visits to dealers have been rewarded only with promises. The same is true for the Porsche Taycan. There is not a meaningful Tesla competitor available today or in the near future," Cornell said. 
Tesla, for its part, continues to move forward. In Elon Musk's recent interview with Kara Swisher at the Recode Decode podcast, the Tesla CEO stated that Tesla would be cash-flow positive in all quarters moving forward. Musk was also optimistic about Model 3 production, stating that Tesla is currently capable of producing 6,000-6,500 units of the electric sedan per week, though it would require employees to do a lot of overtime.