The Tesla Cybertruck's design has been teased by Elon Musk long before it was unveiled, yet the vehicle still dropped jaws when it rolled out on stage during its unveiling event. The Cybertruck has notably polarized the car community, but if a veteran auto expert is any indication, the vehicle may very well be one of Elon Musk's boldest, greatest creations yet.
In an extensive discussion on his YouTube channel and an accompanying blog post, auto expert Jack Rickard covered several aspects of the Tesla Cybertruck, from its design to the underlying disruption that it would likely trigger in America's pickup market. Rickard noted that despite its less-than-stellar unveiling, he believes that the Cybertruck may very well be the "most brilliant thing" Elon Musk has ever done, and the "most brilliant design" that Franz von Holfhausen has ever issued.
Rickard argued that with the Cybertruck, Tesla has effectively gone for the pickup market's jugular by releasing a vehicle that is competitive in cost but exceeding its rivals in terms of toughness and durability, power, spaciousness, and off-road capability. With this particular combination in mind, Rickard noted that he believes the Cybertruck would be "astonishingly successful."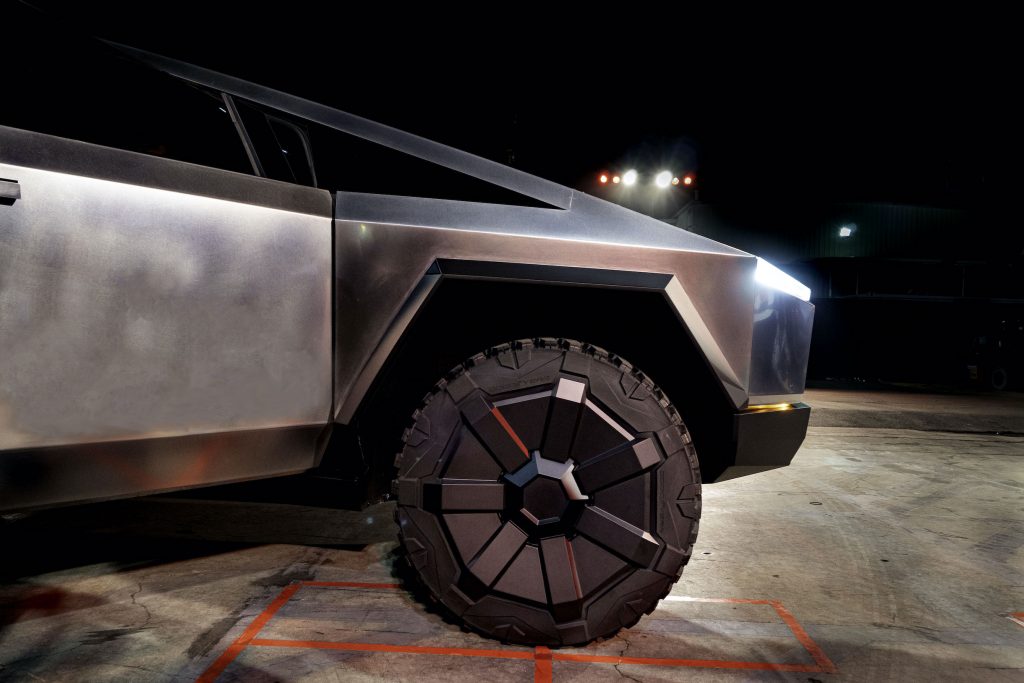 Pickup trucks, apart from vehicles that are used for work, are also vehicles that invoke toughness. This is evident in the way each of the Big Three in the US promotes their flagship pickups: the F-150, Silverado, and Ram are tough vehicles that can tow and take punishment, but Rickard notes that over the years, these trucks have reached a point where it has become difficult to take them through punishing conditions. "Since some of the larger more tricked out trucks can run $60-$80k, you don't want to be squeamish about taking it offroad. But the gentle brush of a few branches and that stunning paint job turns to a scratched up mess," Rickard wrote. 
This is where the Cybertruck excels in. With its stainless steel exoskeleton, Tesla has pretty much hit the ball out of the park. The Cybertruck is unpainted and domineering, and it can literally take a sledgehammer without missing a beat. Its thin lights are even designed in such a way that it would be very difficult to break them. Much of this has to do with its origami-like XY design, which Rickard notes have been floated around for a long time but never attempted by mainstream manufacturers due to its challenges. "I predict that the shock of that design will be replaced by the genius of it," the auto expert remarked. 
The Cybertruck also excels in power and towing, two key features that are important for real pickup truck buyers. The tug-of-war demo between the Cybertruck and a screaming Ford F-150 spoke volumes: electric motors are more than capable of besting the internal combustion engine. Apart from this, the Cybertruck also has a cavernous interior, which pickup truck buyers would likely love. Six seats, ample legroom at the rear, and arguably the most massive center console in the market are things that the pickup market would not ignore.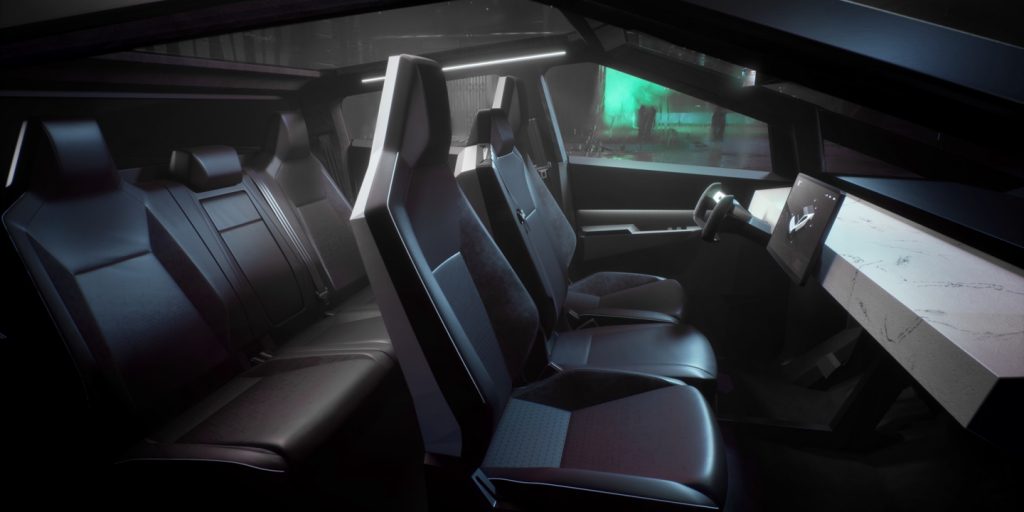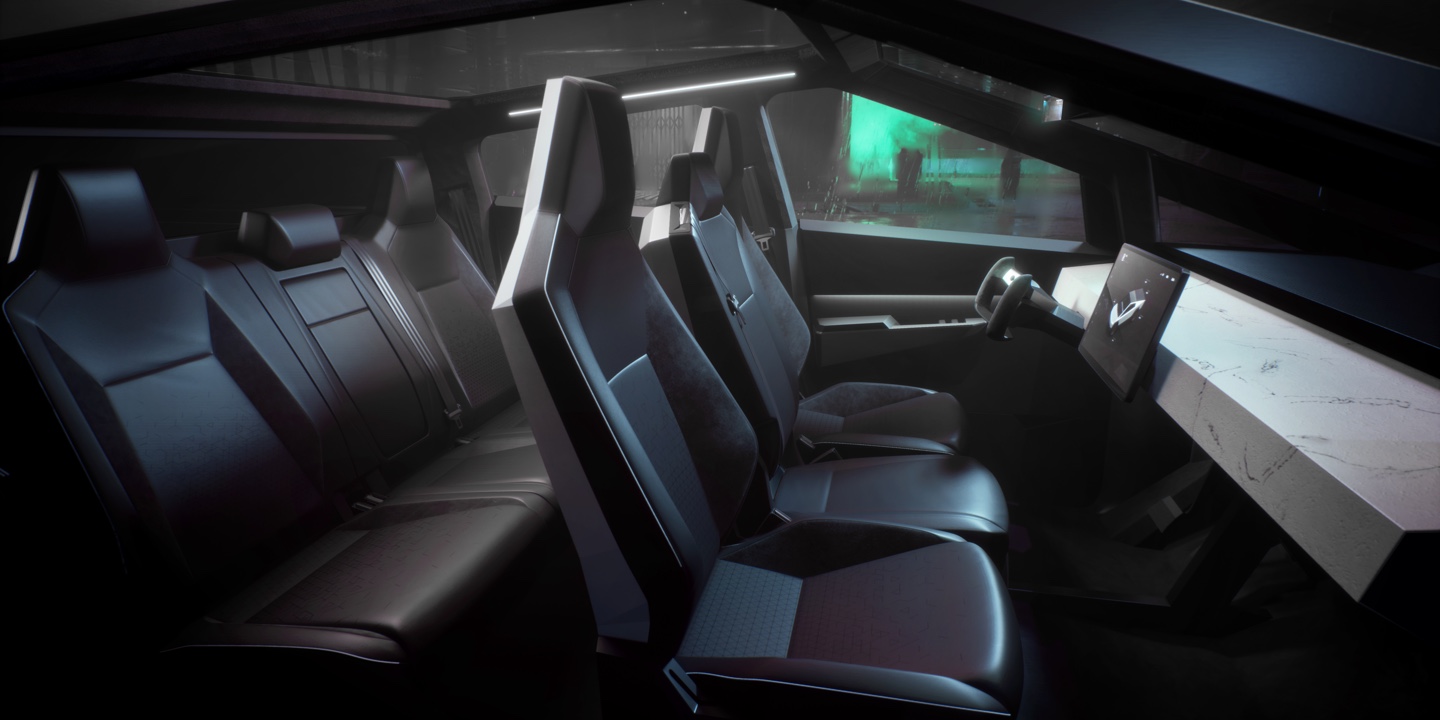 Yet, perhaps the one thing that was largely ignored even in the Cybertruck's unveiling was its off-road capability, which Rickard states are key to the pickup market. This is because when it comes to pickups, a vehicle must have ample off-road capability, even if it never goes beyond the road in its lifetime. In this regard, Rickard notes that Tesla seems to have knocked the ball out of the park once more. The auto veteran noted that the all-electric pickup reminds him of the Hummer H1, a true rough-and-tough vehicle before its line was toned down with the H2 and H3. 
"This thing's a Hummer. A Ford F-150, the tricked out 4×4 Supercrew cab, has 9.6" of ground clearance. This has 16" – that's like a Hummer. I think the Hummer H1 was 16. So it makes a big difference in off-roading And underneath that, I'm told it's all armored, it's all covered, you can't get at the motors, you can't get at the batteries, it's a skidplate. So specifically, on the things that define a pickup truck, and I'm surprised Elon Musk even knew what those were, but he's got it, and that's this offroad capability, and this kind of tough, durable, manly kind of gig," Rickard remarked. 
Overall, the Cybertruck may very well remain a polarizing vehicle for years to come, and some may never really grow to like its origami-style XY look. Despite this, Rickard believes that the vehicle hits all the right notes when it comes to price and features that are essential to the pickup buyer. In conclusion, the auto expert noted that some time from now, Tesla Chief Designer Franz von Holfhausen would probably be inducted into the design hall of fame for actually pulling off an XY design. As for CEO Elon Musk, this may be his most brilliant vehicle yet. 
"He hit all the right notes, on here is a truck you can take a sledgehammer to, and you can beat this truck all you want and it doesn't even show damage. And it has an off-road capability in case you ever roll it up onto the front lawn of your house," Rickard noted.