The IDRA Giga Press, responsible for producing the Tesla Cybertruck frame in the near future, has been spotted being assembled on the production floor of Giga Texas.
With the Tesla Cybertruck finally approaching production this year, its production line is finally beginning to take shape. The IDRA Giga Press casting machine, which is responsible for casting much of the Cybertruck frame, has now been delivered to Tesla Giga Texas. And most recently, it has begun to be assembled on the production floor.
Joe Tegtmeyer shared pictures of the Giga Press being assembled on Twitter, and they show each of the enormous parts of the casting machine being lined up for assembly.
Friday the 13th! Don't get distracted by all the price cuts on Tesla cars, the real story is the assembly of the 9K-ton Giga Press! Here are a few images to get you started, much more on a busy Giga Texas in my YouTube video later today! pic.twitter.com/Gz6uaFCJ2M

— Joe Tegtmeyer 🚀 🤠😎 (@JoeTegtmeyer) January 13, 2023
What the Giga Press will be making has obviously not been seen in its entirety yet, though Cybertruck fans got a good look late last year as the Cybertruck frame was spotted on the production floor. The reveal even sparked a response from notable production analyst Sandy Munro.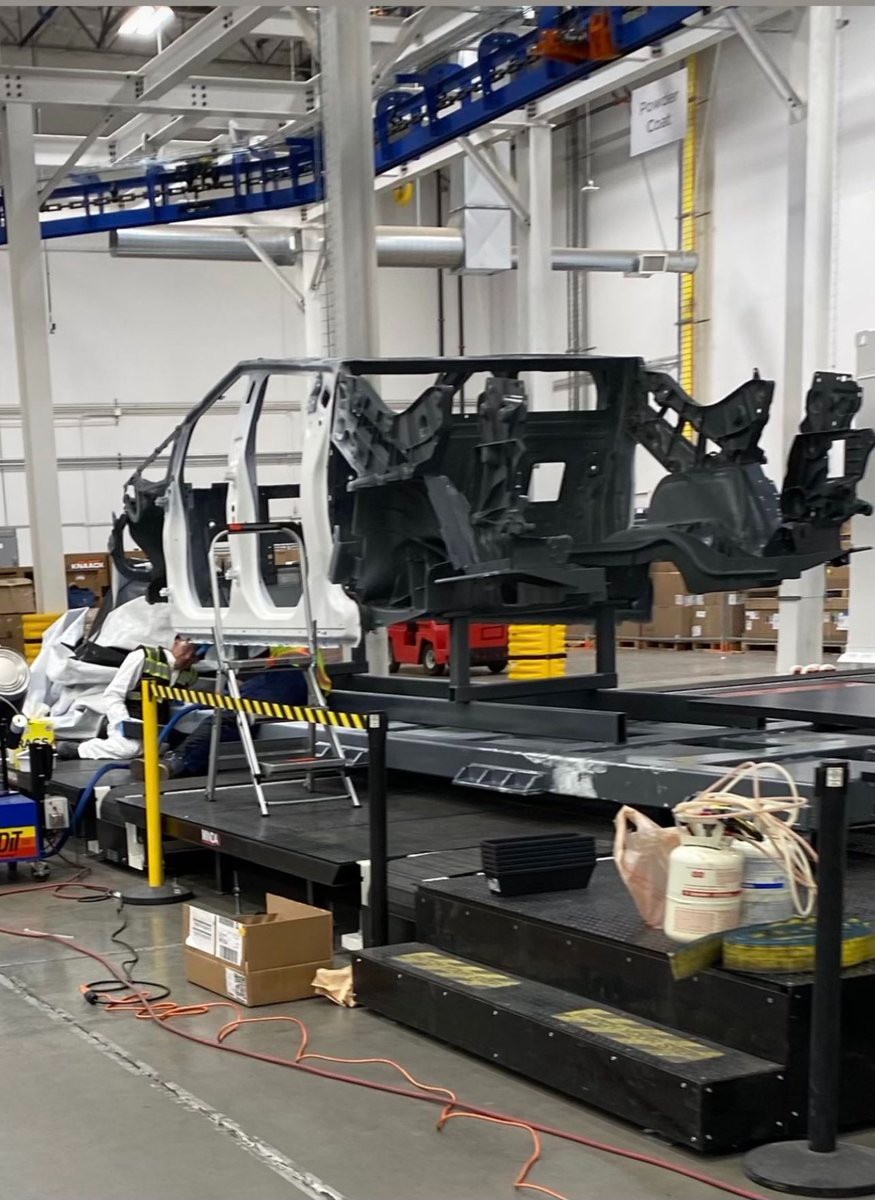 As revealed in Tesla's Q3 earnings call, the Cybertruck has finally entered pre-production and is expected to reach mass production by the end of this year. And now that the necessary tools are coming together, that goal might be possible.
Despite Tesla's most recent price cut on vehicles, the Cybertruck's pricing has yet to be revealed, and even its production schedule remains murky, which would determine which trims get produced when. Hopefully, as we get closer to actual production, more details will be clarified.
What do you think of the article? Do you have any comments, questions, or concerns? Shoot me an email at william@teslarati.com. You can also reach me on Twitter @WilliamWritin. If you have news tips, email us at tips@teslarati.com!