The Tesla Cybertruck continues to run into hurdles regarding the design of its windshield wiper blade.
The story of the Tesla Cybertruck's windshield wiper is a long and, thus far, fruitless one. CEO Elon Musk has even gone as far as lamenting that the Cybertruck's windshield wiper "is what troubles [him] most." Now, it seems the design has run into another hurdle but may be helped by a recently granted patent.
The United States requires that 80% of a windshield be covered by the arc of a windshield wiper, thus ensuring that drivers have the best possible visibility, no matter the conditions. Numerous times in history, this has forced savvy car designers to choose strange and downright complex windshield wiper designs to fit their vehicle's sleek profiles. Such is the case of the Tesla Cybertruck.
In the now well-known photo shared by Tesla Head of Design, Franz von Holzhausen, the Cybertruck is seen slightly dirty and had been forced to use its single massive wiper blade to clean its windshield, thus showing that much of the top corner of the window had not been reached.
Took Cybertruck Beta out for a drive. pic.twitter.com/yrAWfFHrzQ

— Franz von Holzhausen (@woodhaus2) March 2, 2023
It remains unclear if the wiper design has achieved the 80% coverage requirement, but we do know that Elon Musk has specified that this will not be the production design. But what could Tesla implement next?
That is not the production wiper

— Elon Musk (@elonmusk) December 11, 2021
That brings us to a recently granted Tesla patent for windshield wiper movement. In keeping with the current design, it only uses one massive wiper blade to reach all the way across the window, but in the patent, the base of the wiper is also moveable. This allows the hinge point to shift along the bottom of the window frame and thus allows for more coverage of the window with a single wiper blade.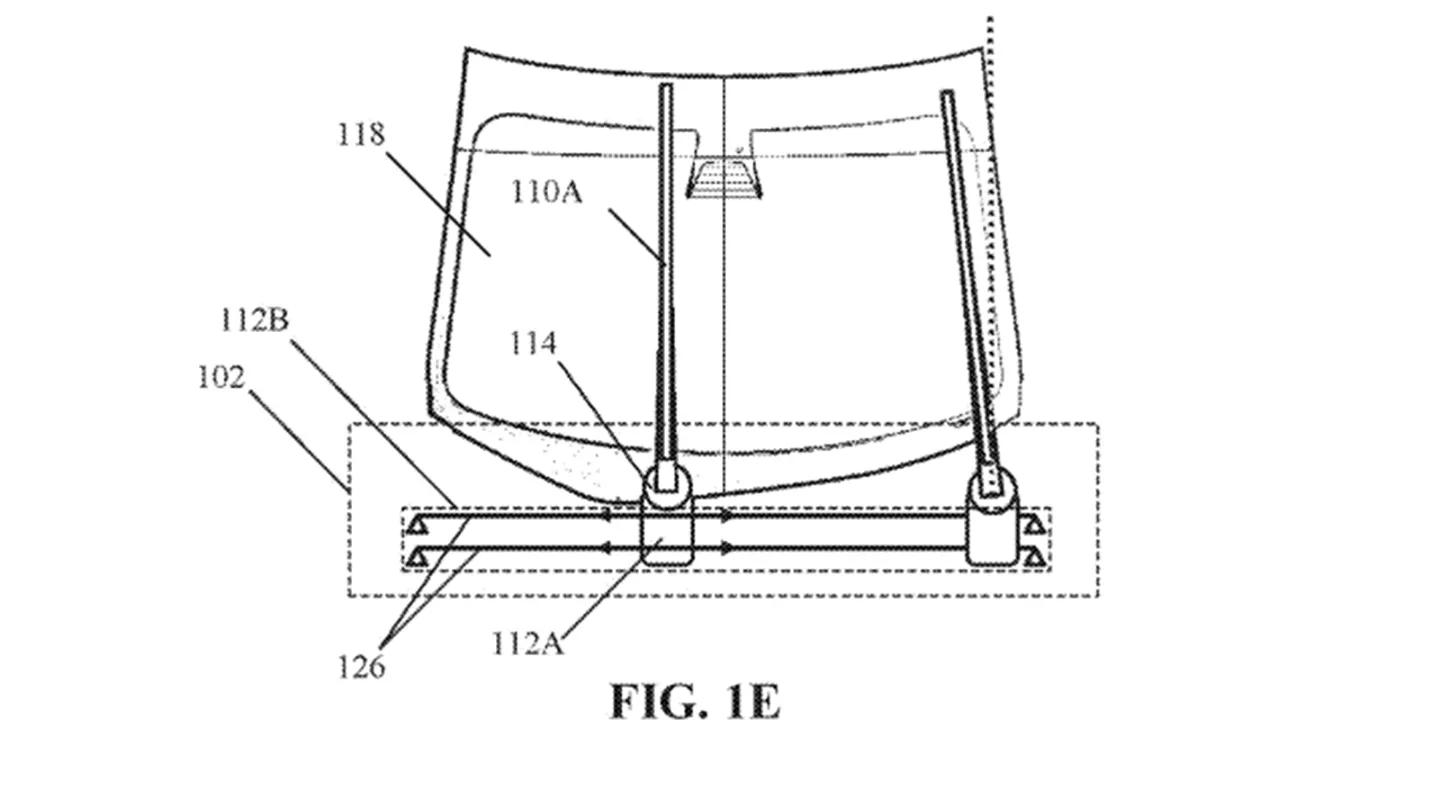 Tesla has not specified if this new patent design will be used in the coming Cybertruck, but with the design challenge still very much on the table, Tesla engineers may be forced to think outside of the box.
What do you think of the article? Do you have any comments, questions, or concerns? Shoot me an email at william@teslarati.com. You can also reach me on Twitter @WilliamWritin. If you have news tips, email us at tips@teslarati.com!