Tesla will hold a Model 3 'handover party' otherwise known as the Model 3 launch event on Friday, July 28. CEO Elon Musk tweeted that the first 30 customers of the highly sought after electric sedan that's expected to have over 300 miles of range will be presented keys to their vehicles. We saw a similar type event for Model X when the first six Falcon-winged SUVs were handed over to their new owners, including Tesla board members and early investors like Google co-founder Sergey Brin.
Expected in the event is a presentation by Musk touting Model 3's features, including its battery range and performance. The first batch of Model 3 vehicles produced – Tesla announced that Model 3 production is two weeks ahead of schedule – will be single motor rear-wheel drive vehicles, followed by a dual motor and performance variant of the Model 3 in early 2018.
Handover party for first 30 customer Model 3's on the 28th! Production grows exponentially, so Aug should be 100 cars and Sept above 1500.

— Elon Musk (@elonmusk) July 3, 2017
With less than four weeks remaining before the first vehicles are handed over to their new owners, Tesla will likely do a limited launch of the Model 3 Design Studio to early customers. Musk noted during Tesla's recent annual shareholder's meeting that the initial rollout of the online configurator will provide buyers with a choice of color and wheel type.
"It's kinda gonna be like what color do you want, and what size do you want? That's basically gonna be the configurator" said Musk about the upcoming Model 3 Design Studio. Tesla's recent specifications sheet comparing Model S vs. Model 3 revealed the choice of an 18″ or 19″ wheel for Model 3.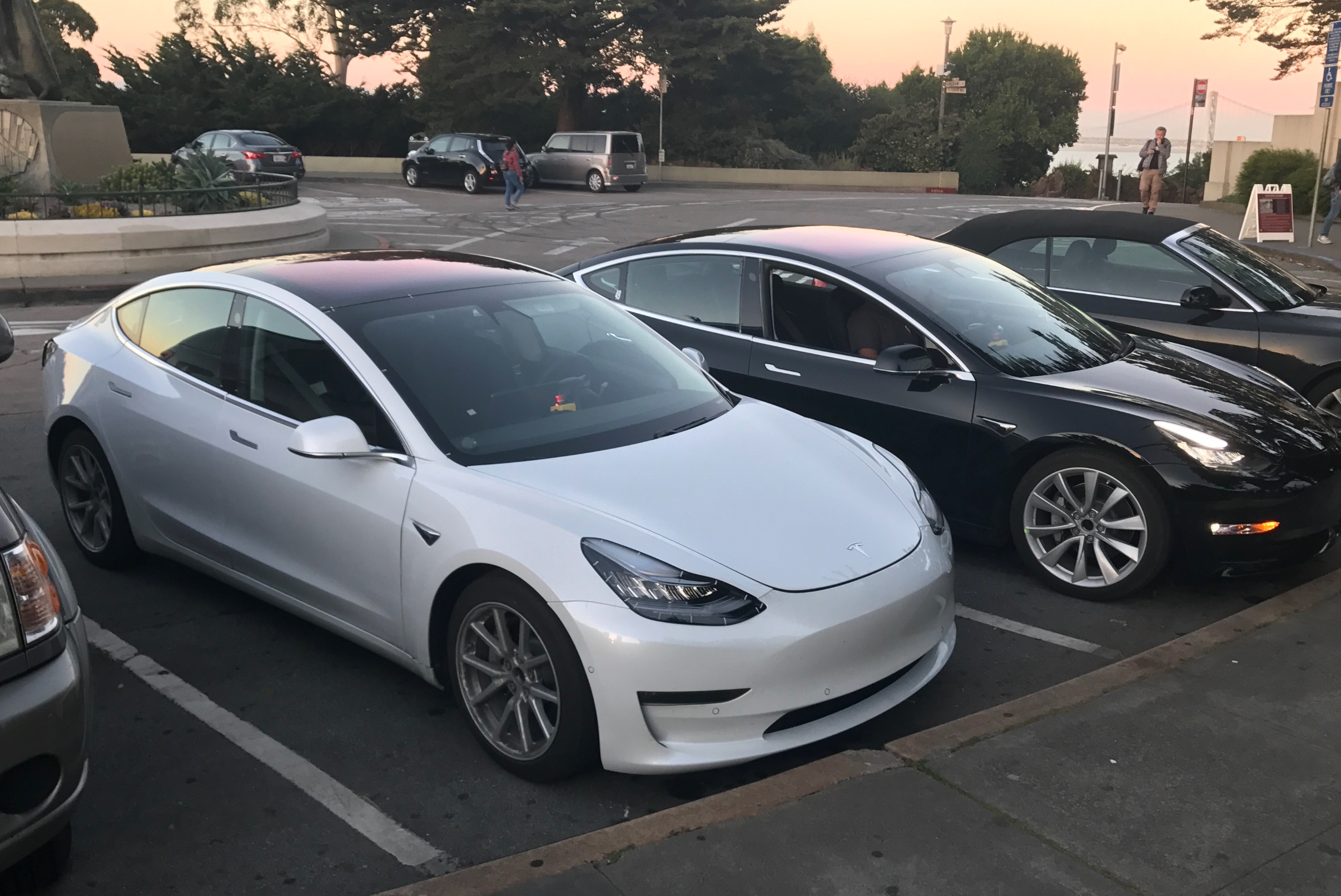 Attendees of the upcoming invite-only Model 3 event will also likely be given the opportunity to ride in the final production vehicle.
What else might we expect from the Model 3 launch event?
Showcase of Project Loveday fan-made Tesla commercials – According to the terms and conditions outlined for the contest, one Grand Prize Winner "with the top winning Submission will be invited to and introduced at a future Tesla product launch event. Tesla will pay for reasonable travel expenses and accommodations for 2 people for 2 nights." It's unclear whether the upcoming Model 3 handover party qualifies as a "product launch event", but timing for the end of the contest and Model 3's July 28 event would lead us to believe that the Grand Prize Project Loveday winner will have their commercial featured at the upcoming event.
Boring Company demonstration – Because the Model 3 event will likely be held at Tesla's Design Studio which is adjacent to SpaceX and also The Boring Company's soon-to-be-operational electric skate elevator, we might even see a first demonstration of a Model 3 being lowered into a transportation tunnel.
Tesla Model 3 total reservation tally to date
As always, Teslarati will be at the handover party bringing you live behind the scenes coverage from the event. Be sure to follow us @Teslarati to see pre-event photos and more.