The Boston Consulting Group's 13th annual report, which defines the world's most innovative companies, has listed California-based electric car maker Tesla as 9th in its rankings. Tesla is the lone automaker that made the group's Top 10 list, which is dominated by tech companies like Alphabet/Google, Amazon, and Apple.
The group's full report, titled The Most Innovative Companies 2019: The Rise of AI, Platforms, and Ecosystems, paid particular attention to the use of artificial intelligence and other cutting-edge technologies in the companies that it ranked. A handful of automakers made BCG's Top 50 rankings, though the group's analysis concluded that none of Tesla's more experienced competitors exhibited the same level of innovation over the past years.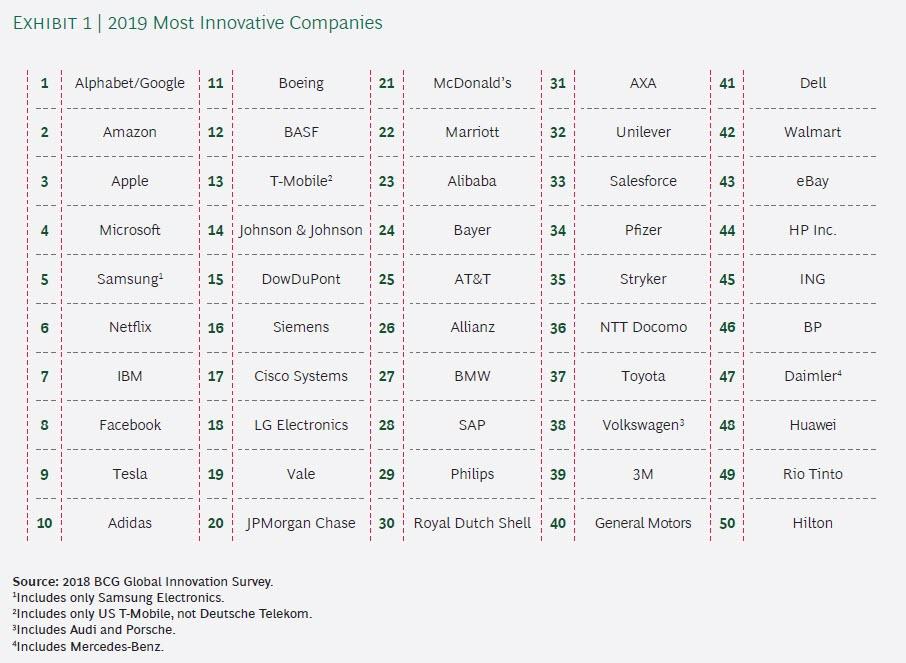 Tesla's place in BCG's list is understandable considering the company and Elon Musk's push for the use of AI for both its vehicle production and in the features of its electric cars. This is particularly evident in Tesla's strategy to achieve full self-driving, as it is bucking the trend by forgoing hardware solutions such as LiDAR and focusing instead on a process that primarily uses AI and cameras to navigate. Tesla's AI-centric approach has resulted in notable improvements to its Autopilot driver-assist feature, as seen in recent updates such as Navigate on Autopilot and Enhanced Summon.
It is not surprising to see Tesla lead the pack among automakers when it comes to the use of bleeding-edge technology such as artificial intelligence, especially since the company is arguably the most tech-focused carmaker today. This is evident in the deep level of hardware and software integration in Tesla's electric cars, which is something that other automakers are yet to adopt.
Traditional auto's lack of experience in AI is something that was evident in Porsche's strategy for the coming years. The pedigreed sports car maker is currently dipping its toes into artificial intelligence, though for now, AI is being used primarily for vehicle production. During the recently held annual press conference, the company's executives were quite conservative when discussing AI as it will be used for its vehicles' actual capabilities. Porsche is more of a low-volume, niche carmaker, though its AI strategy is likely reflective of the innovations being adopted by Volkswagen, its parent company (VW was ranked as 38th in BCG's list).
Tesla's strategy with AI seems to be more of a long-term play, and the past couple of years have been largely spent gathering data from its fleet and training its neural networks. Elon Musk has noted that Tesla's Full Self-Driving suite will see the rollout of its new features this year, a feat that is only made possible by the company's commitment to AI.
Boston Consulting Group, Inc. (BCG) is an American management consulting firm that was founded in 1963. BCG advises clients across private, public, and nonprofit organization sectors across the globe, including more than two-thirds of the Fortune 500. BCG is also known for the high bar it sets for applicants, with career review website Glassdoor ranking the firm as the 3rd most difficult company for interviews.