Tesla will begin charging a $9.99 monthly fee for its "Premium Connectivity" internet package, beginning on January 1, 2020. The upcoming change will affect all Model S, Model X, and Model 3 owners who purchased on or after July 1, 2018.
Tesla owners were notified via email early Saturday morning of the upcoming change that would end their complimentary access to vehicle features, including live traffic visualization, satellite-view maps, and in-car video streaming services such as Netflix and Youtube (when not connected to Wi-Fi.)
Buyers taking delivery of Model 3 Standard Range and Standard Range Plus vehicles before the end of 2019 will be given a 30-day complimentary trial of Premium Connectivity.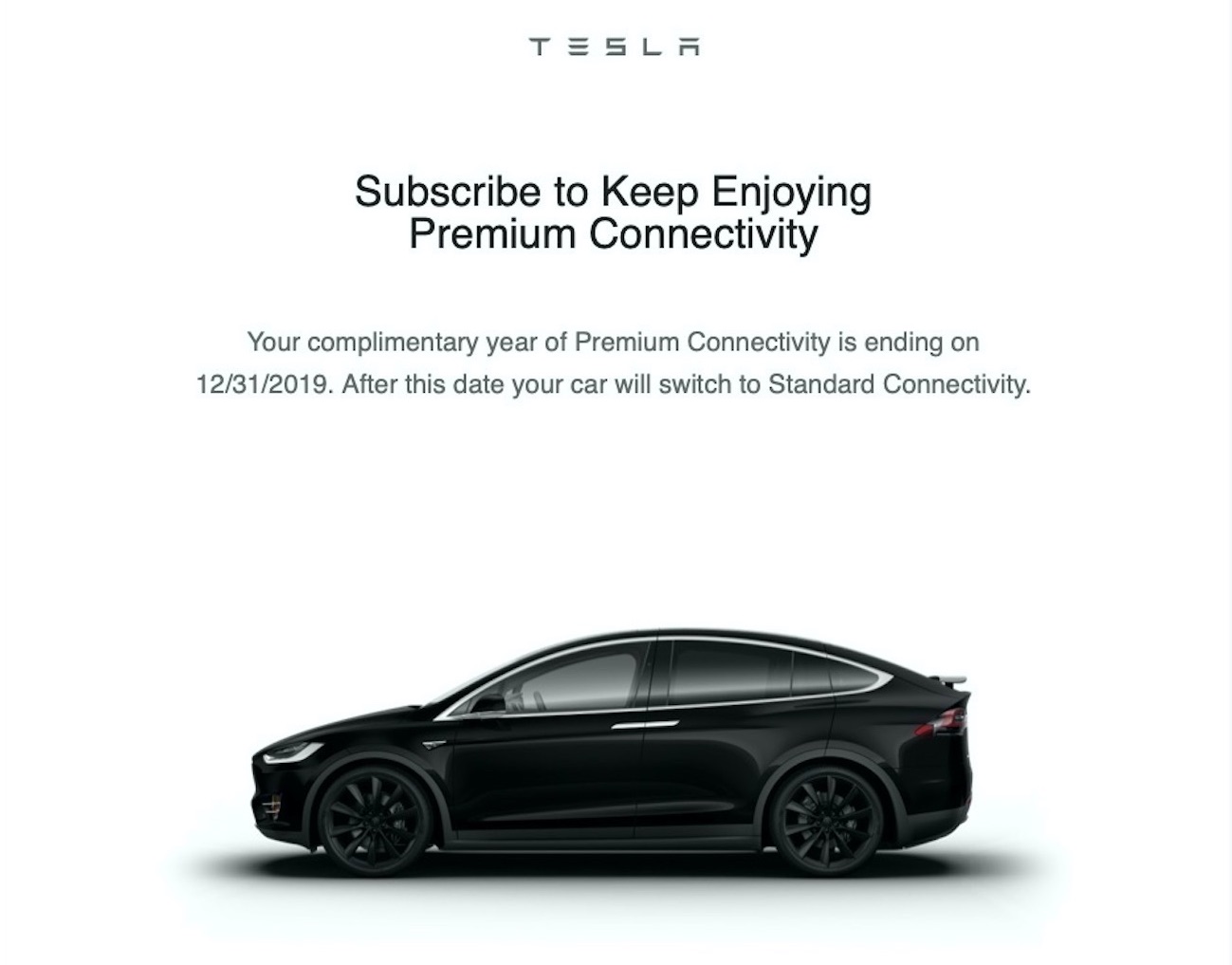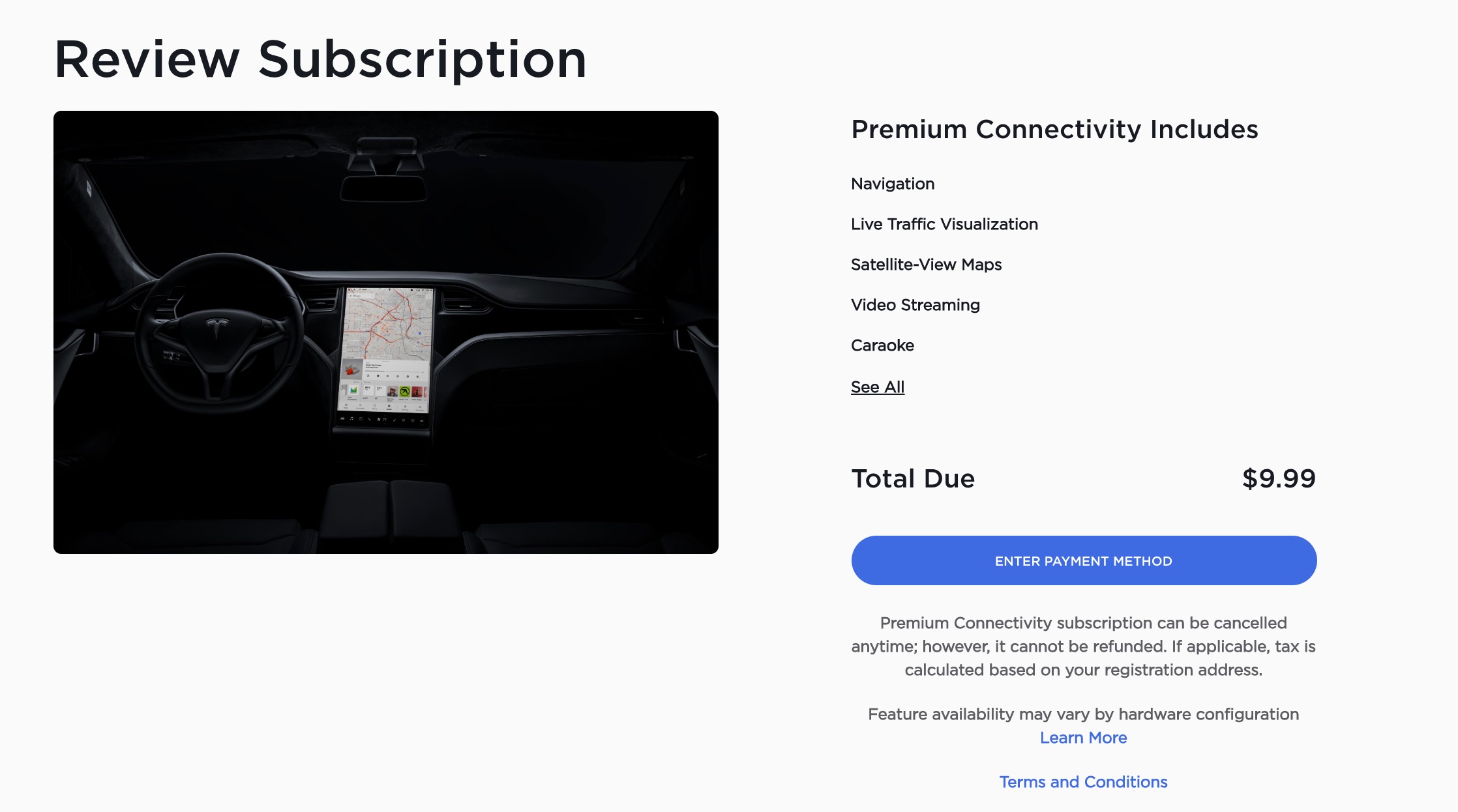 Tesla's latest notification makes good on a promise first communicated in July of 2018, when the electric carmaker announced that affected owners would be given a free 1-year trial of Premium Connectivity.
Now, roughly eighteen months after the company's first announcement of a Premium Connectivity plan, features that many drivers have been primed on and accustomed to will only available under a monthly subscription plan.
A comparison of the standard internet package and premium connectivity package can be seen as follows.
Tesla Standard vs. Premium Connectivity
Connectivity Packages

Standard

Included

Premium

$9.99 /mo plus applicable tax

Navigation

✓

✓

Live Traffic Visualization

–

✓

Satellite-View Maps

–

✓

–

✓

Caraoke*

–

✓

Music Streaming*

–

✓

–

✓
* Accessible over Wi-Fi for Standard Connectivity
Though the latest update of a paid subscription plan may come with mixed feelings among owners, it should come as no surprise even among the earliest of early adopters.
Tesla noted as far back as 2013 in its shareholder letter that Model S buyers would get free data connectivity and internet radio for four years and may be charged "for extreme data use."
"To further enhance the driver experience, new Model S customers will now receive free data connectivity and internet radio for four years. As an added benefit to our existing Model S customers, the free four year period starts on January 1, 2014. To be fair to all, in rare cases, a customer may be charged for extreme data use."
Tesla vehicles rely on carrier networks, such as AT&T in the United States, to provide cellular internet connectivity to its vehicles. In the face of rising carrier costs as a result of high volume production and deliveries, being able to foot the bill on such as scale becomes cost-prohibitive. Especially in a company with pressures to appease investors that sustained profitability is achievable.