Tesla signed a lease for a massive warehouse spanning almost 667,000 square feet of space in Illinois, according to a report by the Courier-Tribune citing a CBRE market report. The warehouse is located south of Interstate 270 at Gateway TradePort, a planned industrial park in Pontoon Beach. Although Tesla's plans for the warehouse are not yet known, it's currently under construction at 1202 Parkway off I-270 and Illinois Route 111.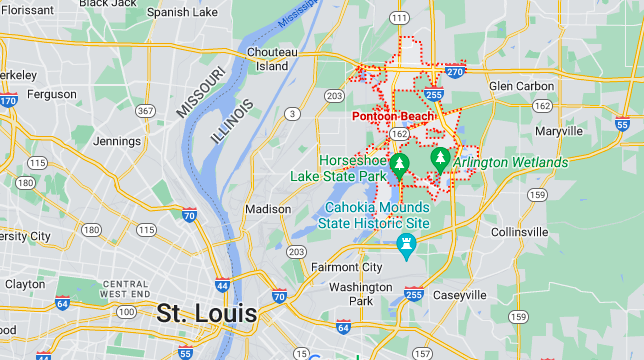 The warehouse will be located just across the state line from a Tesla service center that the St. Louis County Planning Commission approved earlier this year. The location of the service center, 5711 Lindbergh Blvd, is a short 30-35 minute drive from the warehouse in Illinois. Currently, there are only two Tesla service centers in Missouri. There's one in Kansas City and one in St. Louis. This one on Lindbergh would be a second one for the St. Louis area.
Although the article noted that Tesla didn't list any jobs in Southern Illinois, a quick Google search shows that Tesla is hiring in the region, and this warehouse will most likely be a parts distribution warehouse.
The screenshots below are from the Google search.


In one of the job postings, Tesla said it was looking for a supervisor for its parts distribution center in St. Louis. Other postings also mentioned Tesla's warehouse in St. Louis.
Tesla has been on a hiring spree and has added around 50% more jobs to its careers page. As of last week, Tesla's total jobs on its careers page were over 6,900 in total.
Disclosure: Johnna is a $TSLA shareholder and believes in Tesla's mission. 
Your feedback is essential. If you have any comments or concerns or see a typo, you can email me at johnna@teslarati.com. You can also reach me on Twitter at @JohnnaCrider1.
Teslarati is now on TikTok. Follow us for interactive news & more. Teslarati is now on TikTok. Follow us for interactive news & more. You can also follow Teslarati on LinkedIn, Twitter, Instagram, and Facebook.