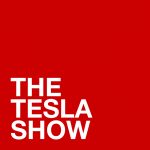 We're happy to introduce a new podcast into our weekly Teslacast line up that aims to provide a deeper analysis on topics related to Tesla, but from a unique Silicon Valley point of view.
Join Mike and Caleb, hosts of The Tesla Show, as they leave no stone unturned and analyze, dissect, and process every ounce of Tesla related information makings its way into the news.
This week on The Tesla Show:
"We discuss the SolarCity acquisition and it's implications for Tesla. SolarCity has been pretty misunderstood due to their unique business model, so we unpack how their business works and why it's special. We also discuss the origins of the company and why the two companies are a great fit for each other."
Catch all episodes of The Tesla Show at TheTeslaShow.com or on iTunes.