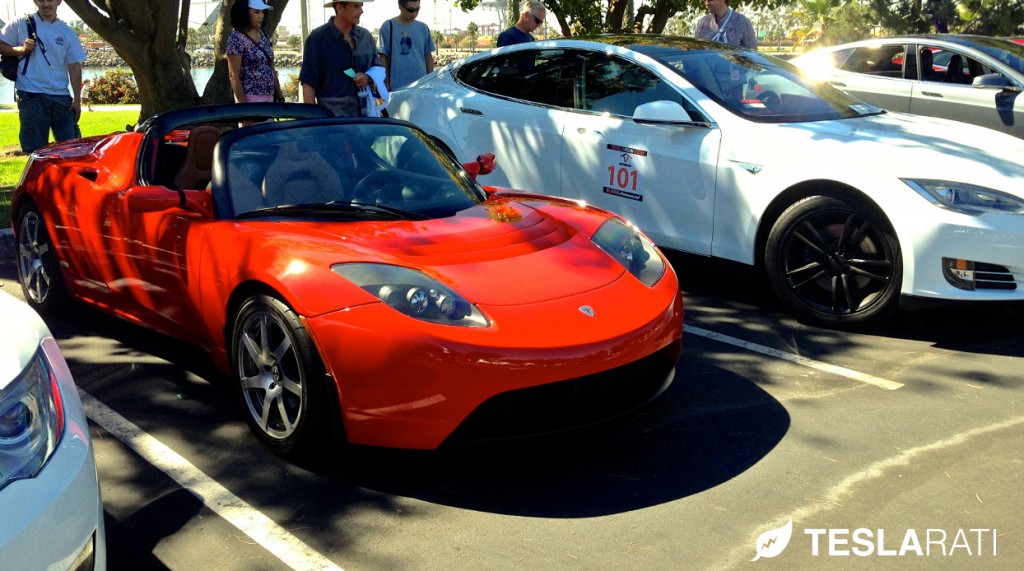 As EV owners, enthusiasts and soon-to-be-owners prepare to celebrate everything there is to EVs during next week's National Drive Electric week, I thought I'd take this opportunity to introduce myself and share my story – a story, four years in the making, about a quest to become an EV owner through the kindness of humanity.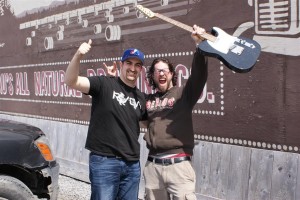 So, who the heck am I you ask? If you frequent the TMC forums, you'll already know who I am. If not, let me introduce myself. My name is Martin Provost and I live in Ottawa Canada. In a nutshell, I'm trying to turn an old crappy camera into a Tesla Roadster by bartering one item at a time. This is why I'm known as tesltradeup on multiple forums and blogs.
Why do I want a Tesla Roadster? Who doesn't! The Roadster is the car that made me fall in love with EVs. It was the first truly sexy EV that was made. The machine is my dream car, not only for its deceptive acceleration and speed, but for its technology and its low impact on our beautiful planet. A techy and greenie's dream ride.
As impossible as my quest seems, I've been quite successful thus far having made 10 consecutive trades that allowed me to move towards my ultimate goal of owning a Tesla Roadster. My current item up for trade is a $2000+ Pedego Comfort Cruiser e-bike that I got from the CEO of Pedego.
Here is a list of items that I've traded thus far:
1 – Minolta SLR Maxxum 400si with carrying bag -TRADED to Anonymous trader!
2 – TalkSwitch 48-NLS CT-TS01 TRADED to "The Computer Doctor" (Eric Bérubé)!
3 – HP Pavillion a1034n TRADED to Maria
4 – Jasmine by Takamine S33 Guitar TRADED to Josh
5 – Squier by Fender Telecaster electric guitar TRADED to Beau's All Natural Brewing Co.
6 – Super VIP Tour at Beau's All Natural Brewing Co. TRADED to Shopify (Mark Hayes)
7 – $3000.00 Shopify Gift Certificate TRADED to Nerdbots (Nicholas and Angela Snyder)
8 – Collaborate with Nerdbots to Design 2 Custom Robots TRADED to GoPro
9 – GoPro HD Hero2 3D Package TRADED to Ryan Holmes – HootSuite
10 – HootSuite 10 Seat Enterprise Package for 1 Year TRADED to Pedego
11 – Pedego Comfort Cruiser shipped to anywhere in the U.S. (CURRENT ITEM)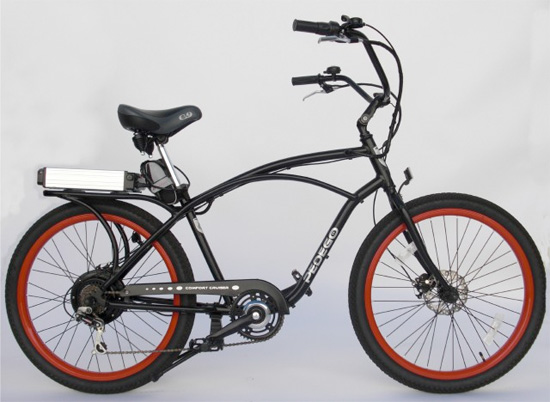 If you, or someone you know, might be interested in trading something for this electric bike; or simply want to
play a part in my fun and amazing journey to becoming a Tesla Roadster owner;
then please reach out to me or comment below with your item to trade. I'd love to hear from you.
Bartering for a Roadster is not the only thing I'm crazy about; I'm also crazy about EVs in case you didn't know. I'm actually a brand new EV owner having recently traded in my old rusty Protege 5 for a 2014 Smart Electric Drive. I opted for the lease because they had a ridiculous deal going on (100$ a month!!) and the 3 year term was perfect. Why is that perfect? Almost all Tesla fans know that answer and what's coming out in 3 years – that's why I got a special vanity plate for the Smart: TESLA2BE. 🙂 But hopefully I can reach my goal of trading up to the Tesla Roadster way before then.
I'll make sure to update everyone as I progress along with my quest on TESLARATI and on my own blog at teslatradeup.com. Make sure to follow me on Twitter or Facebook to keep up to date.
You can also visit my official Swapsity page following this link: Barter With Me
Thanks for reading and for playing a part in my quest to become a Roadster owner.
Cheers from Canada!
RELATED: Product Review: Full Size Folding Electric Bike in a Tesla Model S