This was the ultimate test – taking our 48 Tesla to a race event that was so remote that it had no electricity. The track is Chuckwalla Valley Raceway on the border of CA and AZ. The track had no electricity so as one might imagine our main goal of the event was to survive.
The Circuit
Chuckwalla Valley Raceway is a recently built track that's 2.68 miles long with 17 corners of different configurations. Every apex is marked with a cone which we found very helpful on late apex corners. This is the least EV friendly track we've been to due to the simple fact that the track is in such a remote location and far removed from any sort of electric vehicle charger.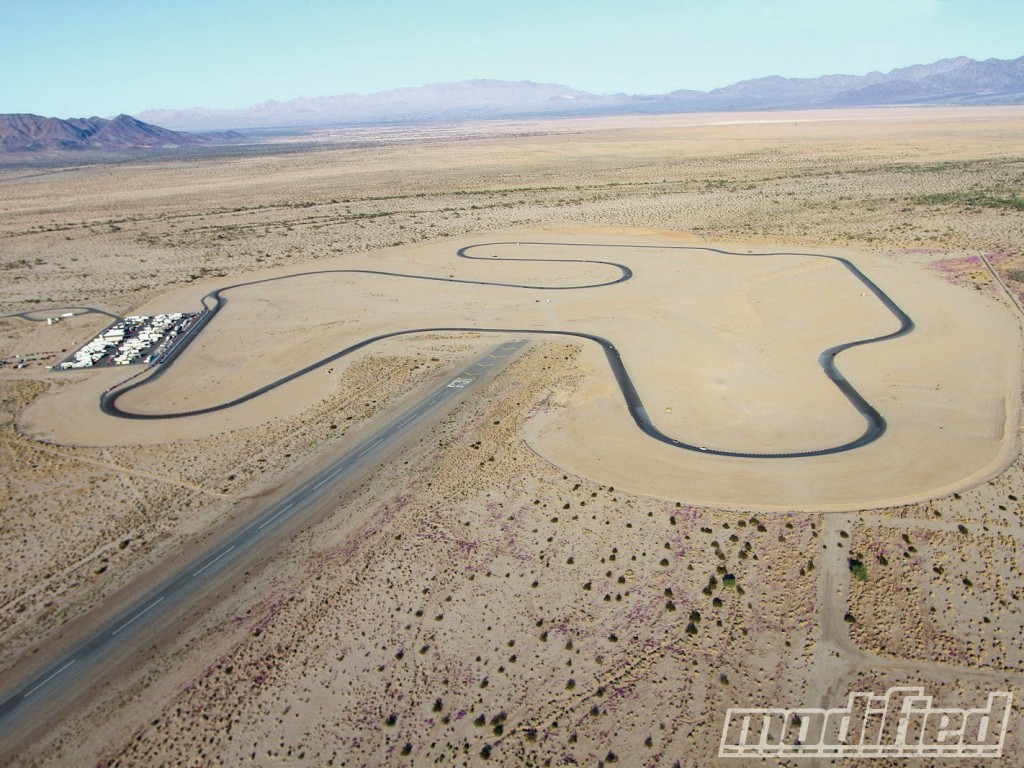 The Tesla Model S
The Model S handles this track quite well since most of the turns are flat with no banking. Straightaways are fairly short but with enough room for passing. Power limitation is still an issue and limits acceleration after two laps.
Also see: The Tesla Racing Series
The Fun
Our very favorite part of the track was the 180 degree turn #13 that has a 10 degree bank. It's similar to Fontana's turn #1 and we found it to be a good part of the track to practice on since there's no retaining wall to crash into if you do happen to make a mistake.
The R1 tires provided just enough tire grip and allows for a slight drift around the corners. The traction and stability controls could not catch it so and it made for the most fun driving experience.
If you are coming from the south, we highly recommend taking CA route 74. It's a small road that winds through the mountains and provides a breathtaking view from a 3000 foot elevation.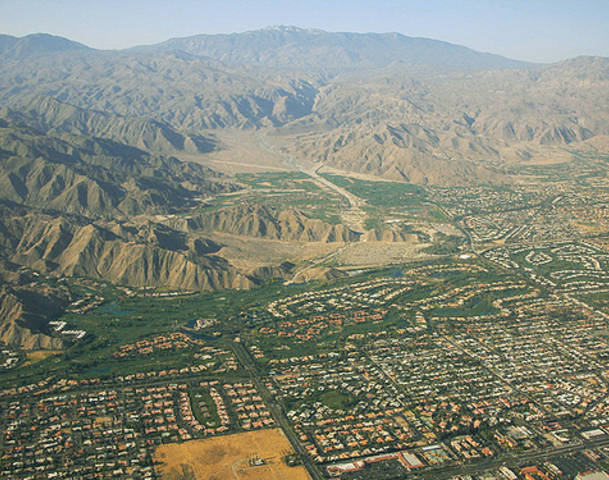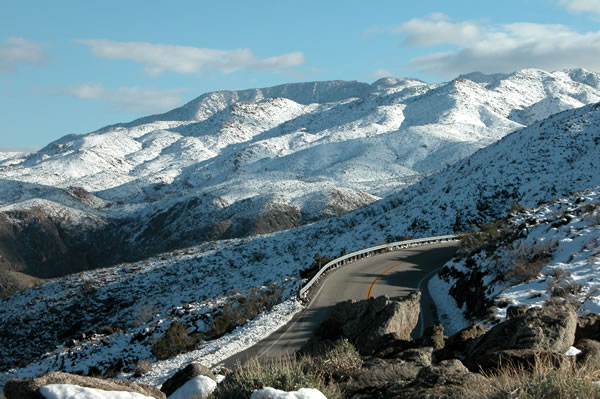 Charging and Power Consumption
The track consumed approximately 13 miles of rated range per lap, or 3 miles of rated range per actual mile. A 6-lap session cost approx. 75 rated miles. Power consumption was approx. 780 wh/mile.
The track does not have electricity, which makes it very challenging for an electric car to say the least.
The closest RV park nearby is called Green Acres and they have a 240V 50Amp NEMA 14-50 outlet which the owner was kind enough to let us use. It's 4 miles between Green Acres and the track and we needed to make 5 round trip journeys between the 2 places.
The location is remote with limited charging options around. The nearest supercharger at Quartzsite, AZ is 75 miles away, and because the last leg of the trip is over a mountain, you need to have at least 100 miles of rated range to account for the unforeseen.
We were only able to complete about 15-20 laps over 3 sessions and spent 2.5 hours recharging after the last session. We needed to ensure that we had enough juice to reach the next Tesla Supercharger station.
By the Numbers
Track Length: 2.68 miles
Top Speed: 104 mph
Run Group: Purple (Solid Intermediate) with "Speed Ventures"
Best Lap Time (only one session available): 2:20 (for comparison, the fastest car in the class was 2:08 and the slowest – 2:27)