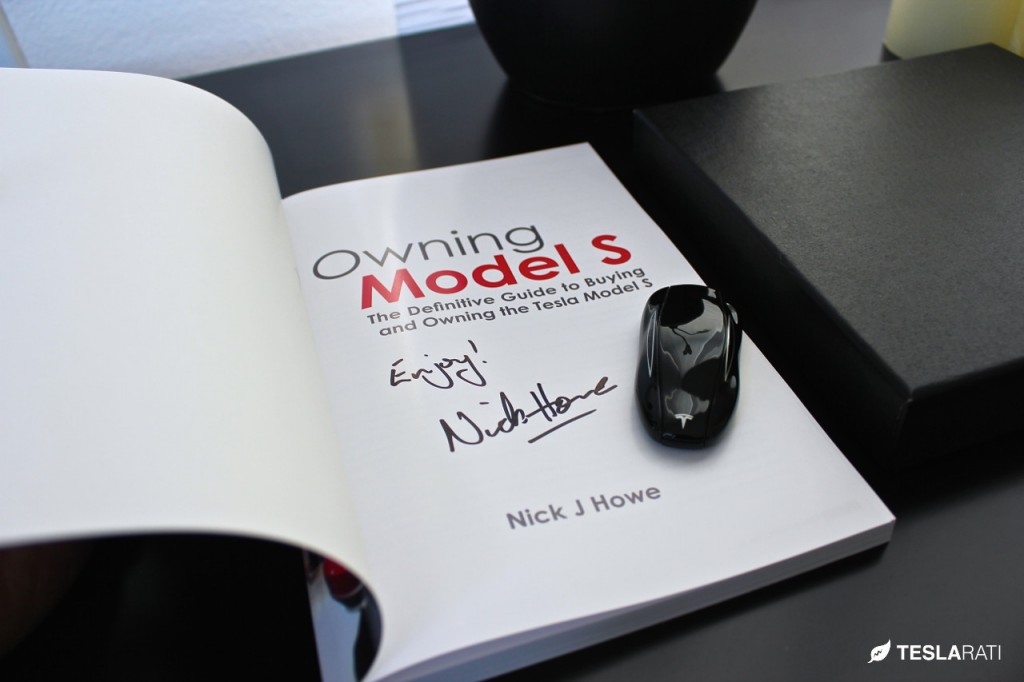 Nick Howe, early Model S owner and Tesla evangelist, is widely known to be the man and legendary Godfather behind the ever so popular Tesla Delivery Checklist, a collection of useful tidbits and online information that every new Tesla owner must have. Reading through the guide can only be described as something unequivocally addictive that it conjures memories of a time in my childhood when I stumbled upon the ultimate guide to Mike Tyson's Punch-Out.
Update: See our review of Nick's 2nd Edition 'Owning Model S'
The left side of my brain tells me that I should probably discover things organically on my own while risking countless hours of frustration and inefficiency. However every other ounce of my being was hemorrhaging with curiosity, especially knowing that the holy grail to defeating Iron Mike himself was found on page 52. Mike didn't stand a chance with me.
The new, 200+ page, full color Owning Model S – The Definitive Guide to Buying and Owning the Tesla Model S is that book for me and likely that book for all new and existing owners that seek a wealth of knowledge of Tesla Motors, its history and the amazing Model S. I mean, who wouldn't? Seriously.
---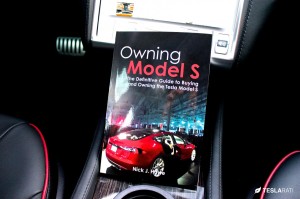 Owning Model S is a great looking book with its deep and rich glossy cover. The book is about the size of a Kindle or iPad mini and in my opinion the perfect size for those looking to balance reading with being able to quickly locate information at a glance. At just over 200 pages, it's slim enough to fit easily within the Model S glovebox yet not overly thin to the point that it lacks information. It makes for a great complement to the existing Tesla Owner's Manual.
Nick provides valuable insights and technical information ranging from Model S battery range and performance tips to information on how to set up your charging infrastructure as shared by other Model S owners and club members. There's an absolute wealth of information packed into this book!
New Owners
New and would-be Model S owners will surely appreciate the 'Configuring and Ordering' section of the book. This section provides a great overview on each of the optional Model S upgrades and analysis on why it should or should not be purchased.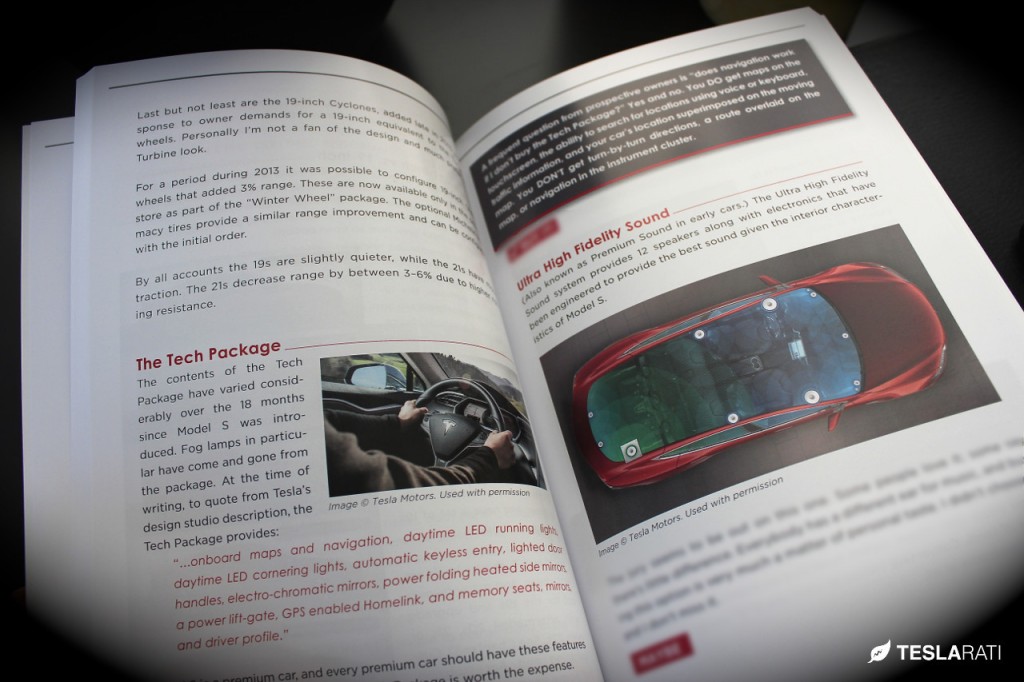 Are you debating between the standard suspension and Smart Air Suspension optional upgrade? Why should you buy the Tech Package? How about the High Power Wall Connector and Twin Chargers? Should I get it?
New Tesla Model S owners will inevitably be faced with these types of decision points before making their purchase, followed by  an onslaught of commonly asked questions by passers-by once they become the proud owner. Owning Model S does a fantastic job answering all of these questions and more.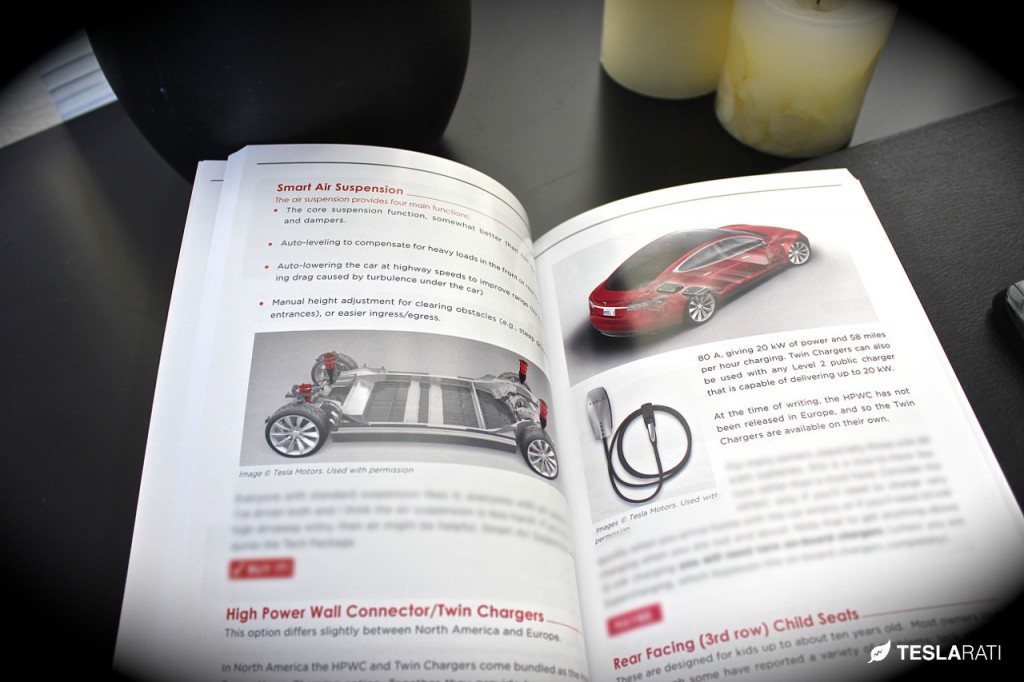 Existing Owners: Deep-dive into the Model S Technology
Inside secrets on maintaining, preserving and caring for your Tesla.
How to identify which Supercharger bay to use when pulling into a station that's occupied with other Model S'.
The "Tesla Two Step" – where do you stand in order to unlock the charge port without triggering the door handles from appearing each time.
How to properly care for the exterior of the car without damaging the paint.
What should i put in the cubby under the touchscreen?
Did you know that the charge port illuminates in 6 different colors each with its own meaning?
HomeLink Tips
Tips & Tricks Galore.  The list goes on …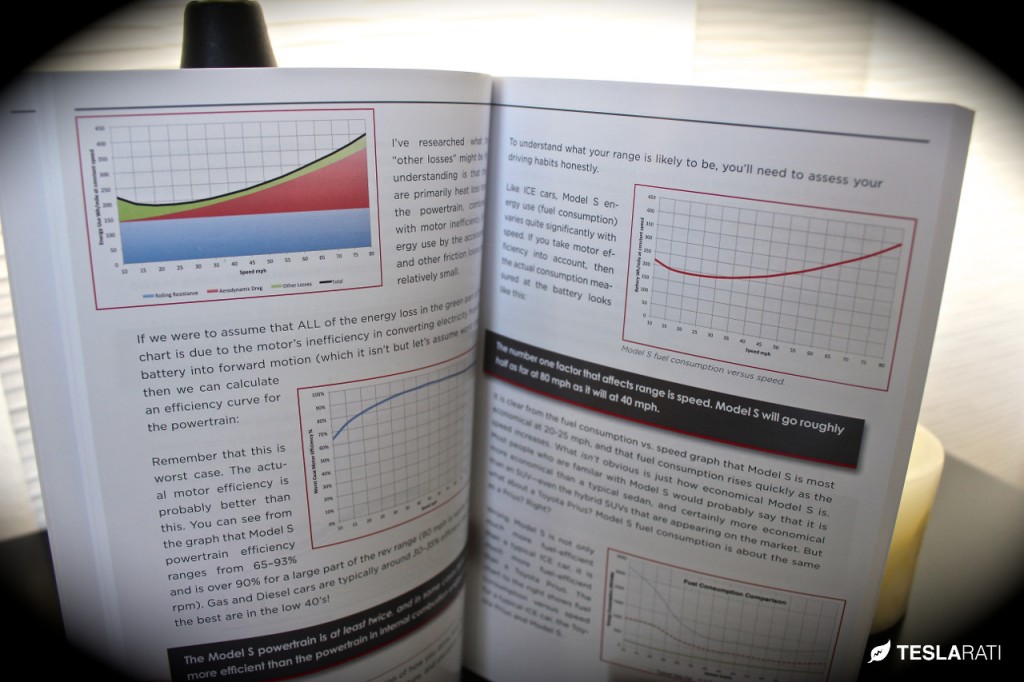 Today Tesla is considered the quintessential electric vehicle, the benchmark for all others to come. Nick has done an incredible job capturing the essence of what it's like to buy and own the Model S by providing a valuable maintenance guide, performance handbook and technical reference source, to help you understand and care for your Tesla Model S.
Owning Model S – a book and a pure labor of love.
"I wrote this book-to share my experiences and to help you make the most of something that is so familiar, yet so different.

This book sets out to dispel the myths that surround this engineering marvel, and to help you through the journey of evaluating, configuring, and ultimately owning Model S."

– Nick Howe
If you're interested in obtaining a copy of your own, Owning Model S is available for $24.95 through OwningModels.com.
[tabs slidertype="simple"] [tab]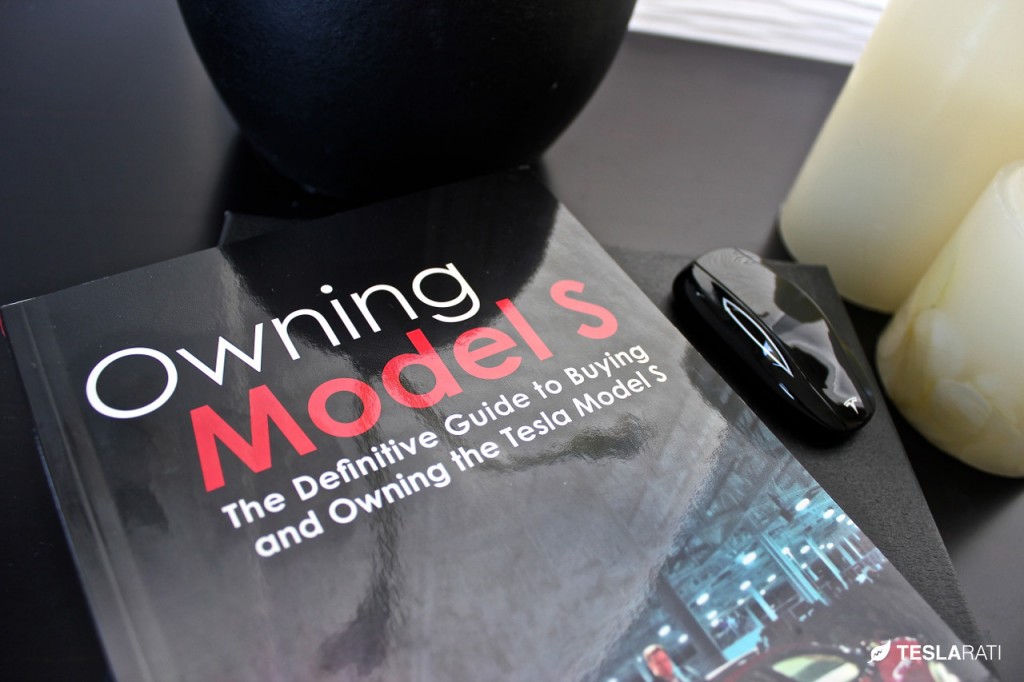 [/tab] [tab]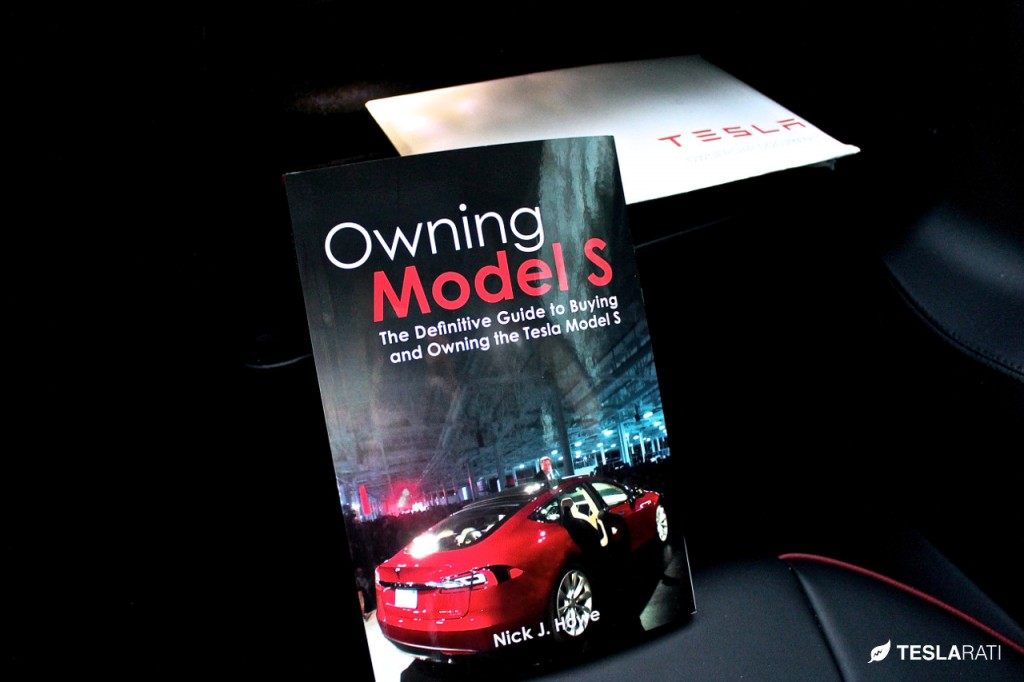 [/tab] [tab]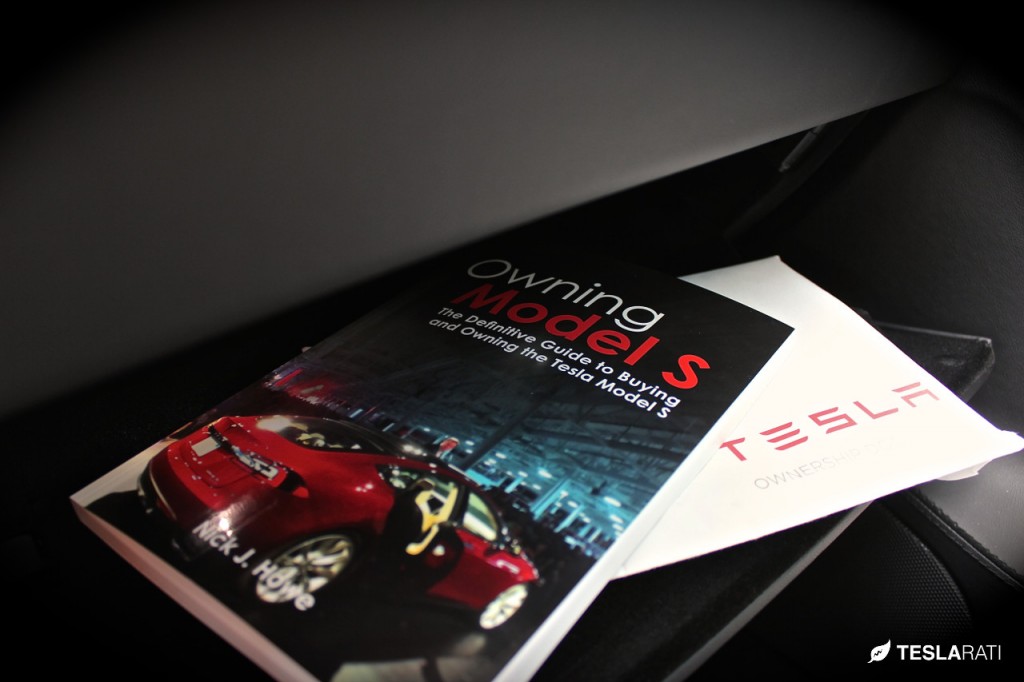 [/tab] [tab]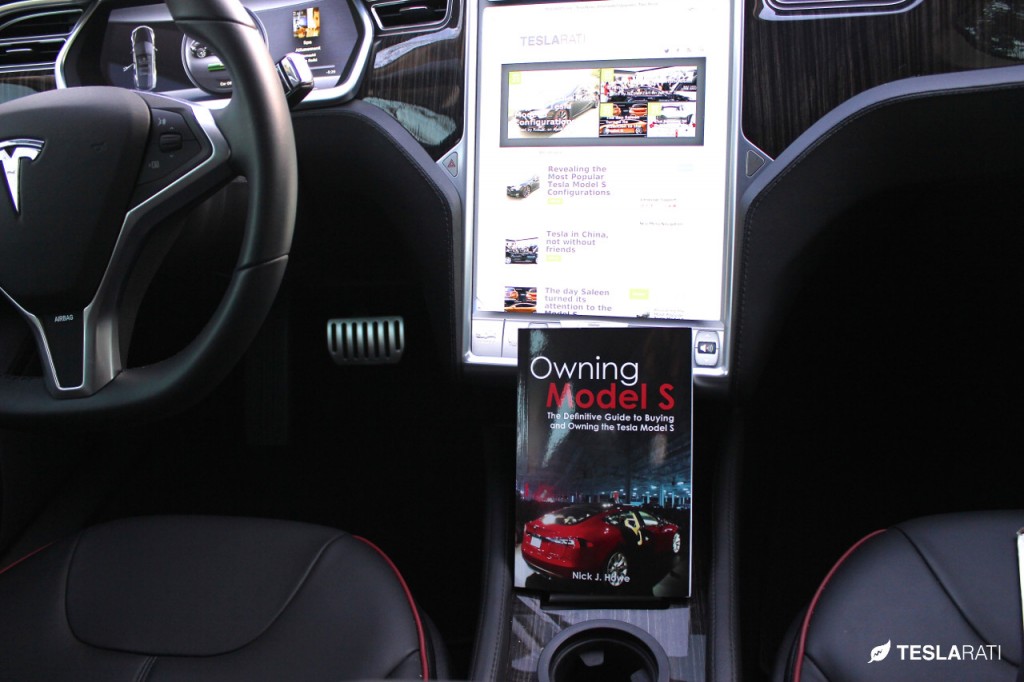 [/tab][/tabs]