A groundbreaking electric plane battery has been unveiled by the world's largest battery producer, CATL.
In the world of batteries, one brand has come to dominate nearly all others, CATL. The Chinese battery producer has quickly become the world's largest battery producer and supplies some of the largest brands in the world, including some of the most prominent automakers. Now, the company is attempting to expand into the aviation sector as it has unveiled its most energy-dense battery ever, designed for use in electric planes.
CATL announced the new electric plane "Condensed Battery," at the Shanghai auto show yesterday, and it has captured significant attention for its incredible energy density. According to CATL, the new battery will have an energy density of 500Wh/Kg, a number which is roughly double the Tesla 4680 at ~270Wh/Kg. Moreover, this project isn't some concept that will never see the production line. CATL states the new battery will be entering mass production later this year.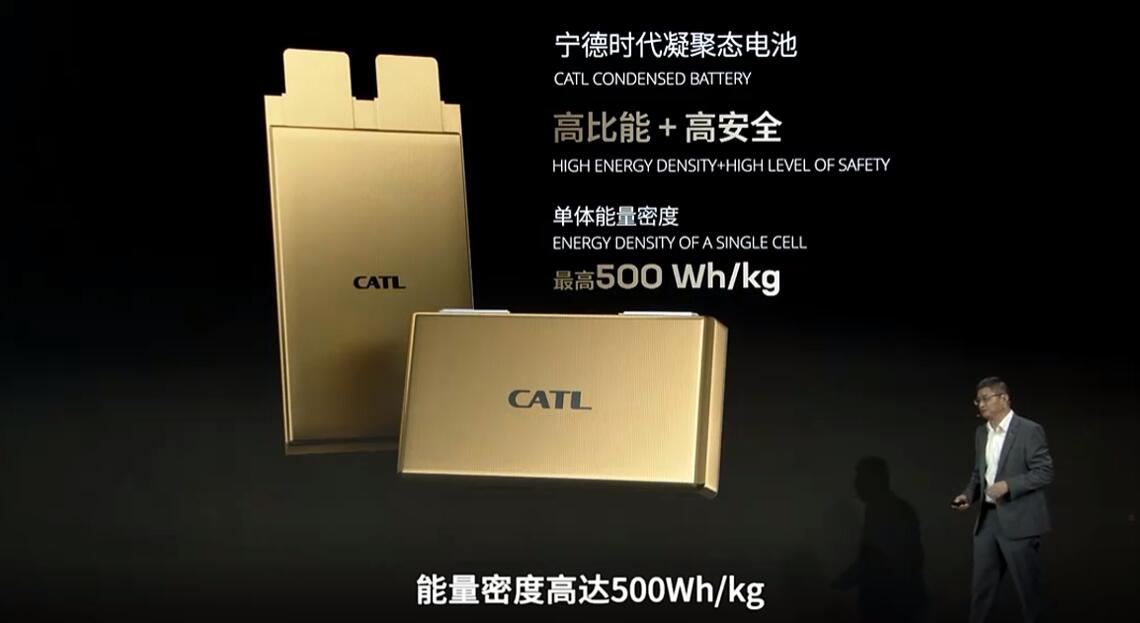 According to the battery maker, this incredible energy density, which is desperately needed within the aviation industry, is achieved through a combination of innovations. CATL Chief Scientist Wu Kai noted that an all-new high-energy cathode and anode, improved isolation films, and a "micron-scale adaptive mesh structure" are the primary changes that allow for the electric plane battery's incredible energy capacity.
While Kai didn't extensively elaborate on how these innovations directly affect energy density, the company notes that most of the improvements, including the micron mesh structure, are put in place to regulate chemical reactions within the battery, which could otherwise go out of control at such a high energy load.
"Meeting customers' requirements is the core driving force that drives technological innovation for CATL," said Kai, noting that the business has been vastly growing its offerings across numerous price points.
This new battery addresses the most significant hurdle many electric plane manufacturers face, which has previously relegated the electric plane offerings to shorter domestic flights under 300 miles. With these new batteries, electric aircraft will likely be far from achieving the range of their gas-powered counterparts but significantly closer, potentially hitting 600-700 miles on a single charge.
The final big announcement from the Shanghai presentation was CATL's involvement in a "civilian electric aircraft" project, though the company did not name any of its collaborators. CATL is expected to release more information on the project later this year, alongside the full production launch of the electric plane battery, but it was not immediately available for clarification to Teslarati.
What do you think of the article? Do you have any comments, questions, or concerns? Shoot me an email at william@teslarati.com. You can also reach me on Twitter @WilliamWritin. If you have news tips, email us at tips@teslarati.com!