Full control of your Model S through the convenience of your web browser.
The burgeoning Tesla "app" market has spawned a variety of tools that provide Tesla owners with remote control capability of their Model S. Whether it's the official Tesla Motors mobile app, available for iOS and Android devices, or the ever so popular VisibleTesla desktop app, one thing's for certain: separation anxiety from your beloved Tesla Model S will be kept to a minimum with the onset of new apps and toolsets.
Trevor S Stone, a freelance software developer by trade, has made a new contribution into this growing Tesla app market with his all new "Tesla Model S Control" web browser extension. Unlike VisibleTesla which requires installation of the app itself along with some additional 3rd party dependencies, Tesla Model S Control is a super lightweight app that requires no installation and is part of the Google Chrome browser extension ecosystem.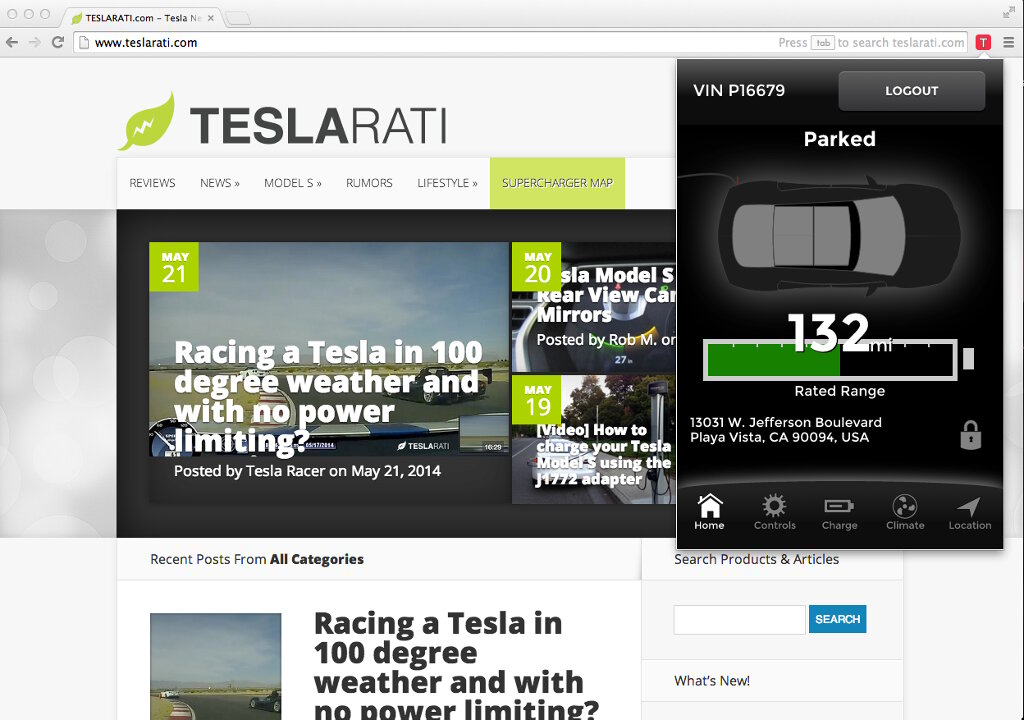 Where Can I Download It From?
Download Tesla Model S Control directly through the Google Chrome Web Store.
(Source code available on Github)
---
Tesla Model S Control Features
Login
Login using your official TeslaMotors.com account. Your credentials are passed directly to Tesla Motors when logging in and not sent to any 3rd party. Once logged in you're prompted with a 'Connecting To Car' screen which seems to load relatively quickly assuming your Model S is not in sleep mode.
Charge
The charge screen is simple to use and provides just enough visual elements to make the viewing experience intuitive. It's certainly not the most glamorous looking screen, with big oblong buttons representing the various states of charge capacity, but it gets the job done. Nice and efficiently.
Climate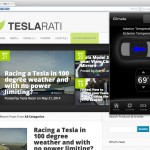 The climate control feature is a great way for you to monitor both the inside and outside temperature of the vehicle. Getting ready to head out for some lunch with colleagues? Click the red T on your work browser, launch Tesla Model S Control and pre-condition the cabin to a comfortable temperature.
Location