The latest video by YouTuber InternetDude goes behind the curtain to see how Tesla's optional Subzero Weather package provides heating to the seats and steering wheel.
All Teslas come with heated front seats, but the Cold Weather Package adds additional heated rear seats, a heated steering wheel, a heated area at the base of the windshield to melt snow and ice from around the windshield wipers, and heated windshield washer nozzles. There are three separate rear seat heaters, one for each seat. Each can be separately controlled and offers three levels of heating, just like the front seats.
Using a portable thermal imager, InternetDude was able to see the actual heating elements and how they are arranged beneath the surface of the seats. The pattern spreads out at the top of each seat back to provide warmth for the shoulders. Similarly, extra heating area in the seat cushion provides heat for the thighs. When on their highest seating, the seats warm to approximately 75 degrees Fahrenheit. The video shows that all five seats maintain the same temperature with very little variation between them.
Video
via InternetDude
Heated Steering Wheel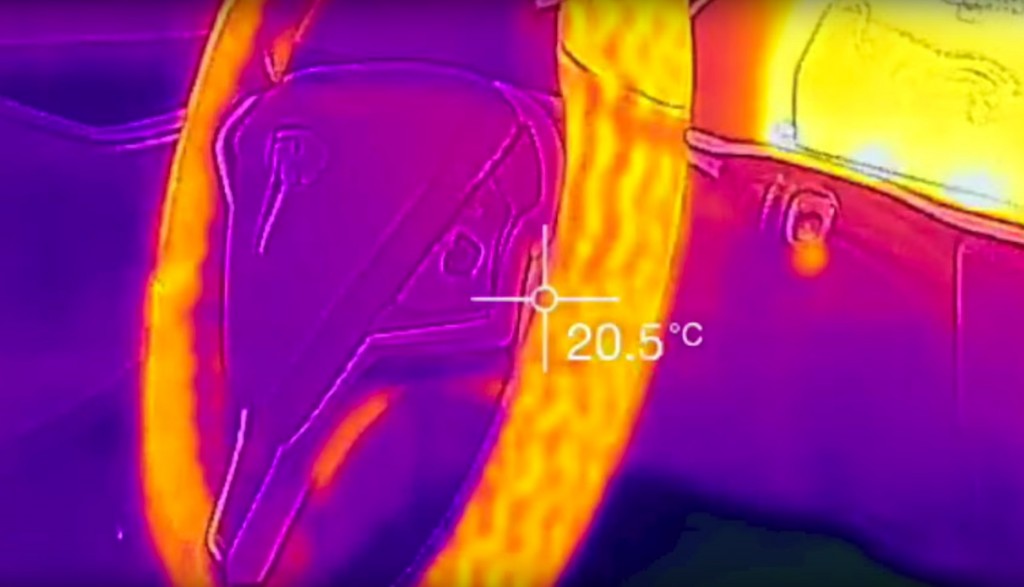 The heated steering wheel heats up faster than the seats and quickly reaches a toasty 100+ degrees Fahrenheit (40+C as seen in the video) – just the thing for keeping your fingers from freezing on frosty mornings.
Front Seat Heating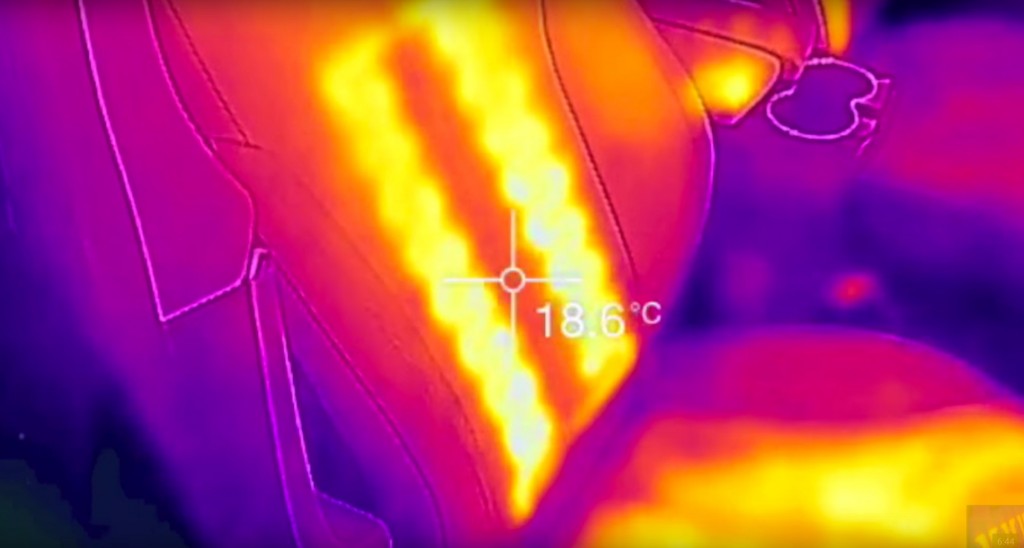 Our previous review of Tesla's Subzero Weather Package on the Model S pointed out that seat heating cannot be controlled remotely via the Tesla app – a feature that would certainly be appreciated if it were to be added to the upcoming Firmware 7.1 .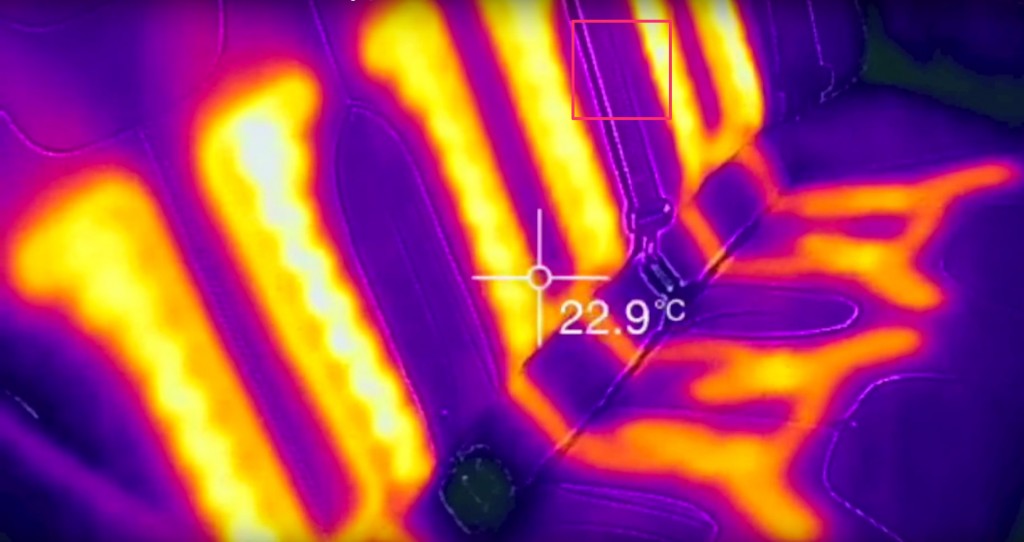 Wiper Heating

Internet polls across the Tesla forum community have shown that nearly 25% of all new Teslas are ordered with the Cold Weather Package, and it's not only from those living in Norway. As it turns out, using the seat heaters and heated steering wheel will consume less energy than turning on the cabin heaters, therefore using them actually helps extend range when the weather is cool.
Popular Winter Related Stories