A stock Rivian R1S SUV recently achieved something that has never been done in the past. As noted in a recent post from the EV maker, a stock R1S was able to successfully complete the Rubicon Trail. The vehicle was able to achieve the feat on a single charge.
The Rubicon Trail is regarded as one of the United States' premier off-road trails — and one of the most difficult. Off-road enthusiasts note that while it is possible to complete the Rubicon Trail in about 8-10 hours, those who visit the area are highly advised to spend a minimum of two days. This is because the Rubicon Trail offers so much, from places with stunning views, to swimming areas, and places for serious rock crawling. 
The team from Rivian seemed to have taken advantage of the full Rubicon Trail experience, as the R1S entered the trail through the Loon Lake entrance at 7:45 a.m. on Monday, August 7. The R1S exited the trail at the Tahoma staging site around 3:30 p.m. on Wednesday, August 9. 
Rivian noted that the R1S entered the trail with about 80% state of charge. After the two day trip, the vehicle had about 10% of its battery left, which was enough to reach a nearby Level 2 charger.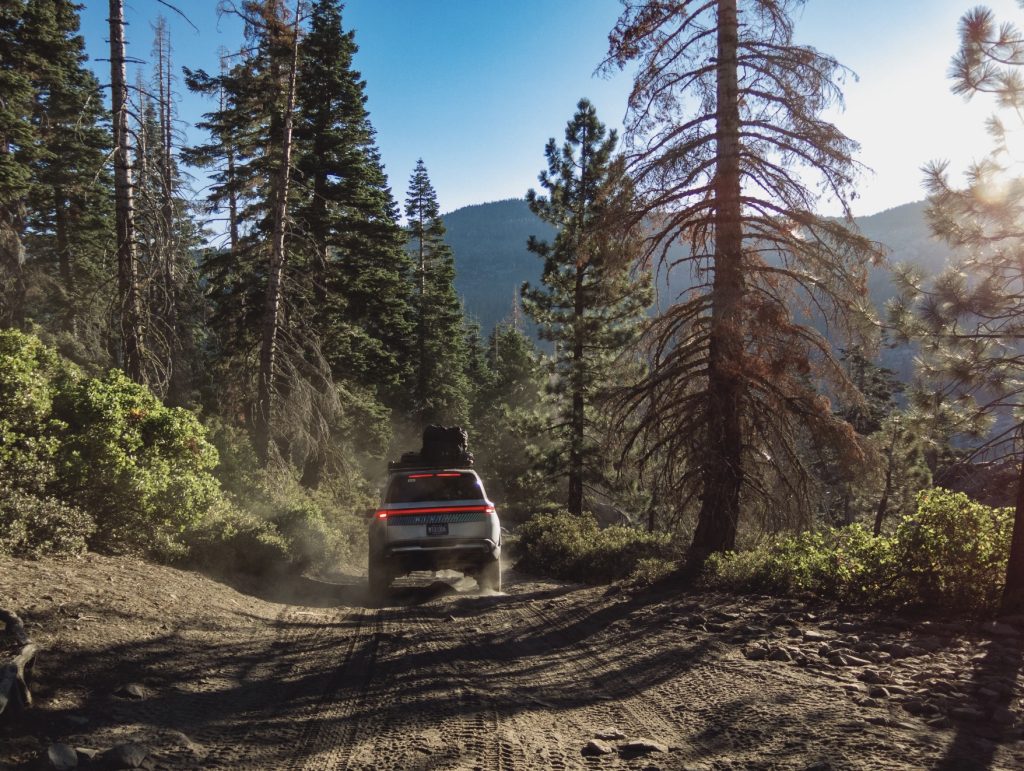 Rivian noted that the Quad-Motor R1S that completed the trail was fully stock, including its 34-inch Pirelli all-terrain tires. The only additional equipment was a set of steel rock sliders, front tow hitch receivers, and a roof rack. The all-electric SUV experienced no mechanical failures during its two-day journey, nor did it require a change of tires. Just like other vehicles on the trail, however, the R1S did earn some honorary bumps and scrapes. 
Matt Trainham, Rivian Director of Vehicle Testing, shared some thoughts on the R1S' achievement. "Crossing the Rubicon Trail in a more sustainable way than it has ever been done before makes me hopeful for the future of off-roading," he said.
The Teslarati team would appreciate hearing from you. If you have any tips, contact me at maria@teslarati.com or via Twitter @Writer_01001101.