Beneath the buzz of Starship Mk1's glamorous wing installation, SpaceX has begun installing new launch pad hardware meant to support the spacecraft's first flights, several components of which have been in Boca Chica for more than a year.

Simultaneously, SpaceX broke ground on a complimentary Starship launch facility on September 21st, an add-on to the existing LC-39A pad in Cape Canaveral, Florida and the probable site of Starship's first Super Heavy-supported orbital launch attempts.
SpaceX's Starship-related progress at Pad 39A was noted and photographed by Julia Bergeron on September 21st during one of the hour-long bus tours offered by Kennedy Space Center's Visitor Complex (KSCVC). SpaceX has been staging hardware at the proposed location of its Pad 39A Starship launch mount over the last ten or so days and finally broke ground (i.e. actually moved earth) on Saturday, a likely indicator that the company was waiting on an official go-ahead or construction permit.
The work at 39A could take anywhere from a few dozen weeks to 6-12 months depending on how substantial the changes are and how permanent SpaceX wants the facilities to be. For the time being, SpaceX applications show a fairly minimal series of modifications, including a concrete pad, a steel launch mount and water-cooled rocket exhaust diverter, a methane farm and associated plumbing, extensions of existing oxygen/nitrogen/helium ground systems, and a few stormwater management-related items.

At the same time, SpaceX is planning to transport its Starship Mk2 prototype – currently staged at a Cocoa, FL assembly facility – several dozen miles to Pad 39A as early as this month, although October is looking more likely. It appears that SpaceX has diverted a large portion of its Florida Starship workforce to Texas in an attempt to expedite Starship Mk1 integration, but SpaceX Cocoa has already fabricated nearly two-dozen steel rings and is likely far ahead of Boca Chica on the road to the first Super Heavy prototype. Barring calamity, Starship Mk1 is nevertheless all but guaranteed to beat Mk2 to flight.
Entering 'Phase 2'
Back in Boca Chica, Texas, SpaceX ground engineers and technicians are working to upgrade the site's existing launch facilities, previously used to support an extremely fast-paced campaign of Starhopper wet rehearsals, Raptor static fires, and hops. Starhopper completed its second and final flight on August 27th and the low-fidelity prototype will be retired either as a monument or a static Raptor test stand. Although the existing pad hardware was more than enough for Starhopper, Starship is much larger and has new needs that demand a few upgrades.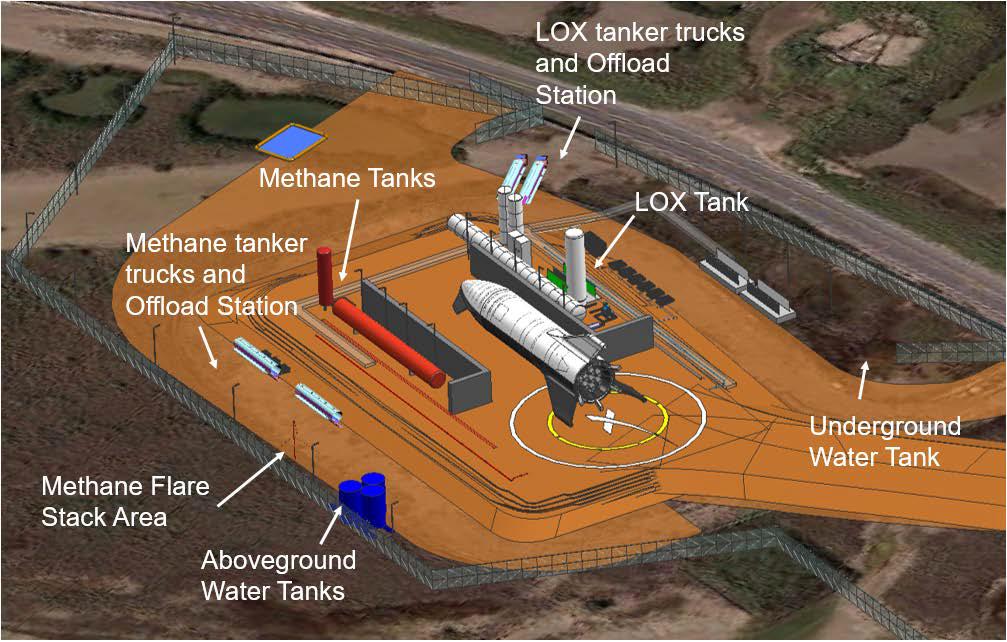 Along the lines of its proposed Phase 2 modifications, partially pictured above, SpaceX delivered two massive, new propellant tanks (one for methane, one for oxygen) on September 19th and September 22nd. Somewhat fittingly, those tanks marked the first major rocket-related SpaceX movement in Boca Chica after a long period of inactivity, and their deliveries in July and October 2018 rekindled the excitement surrounding the company's South Texas launch site.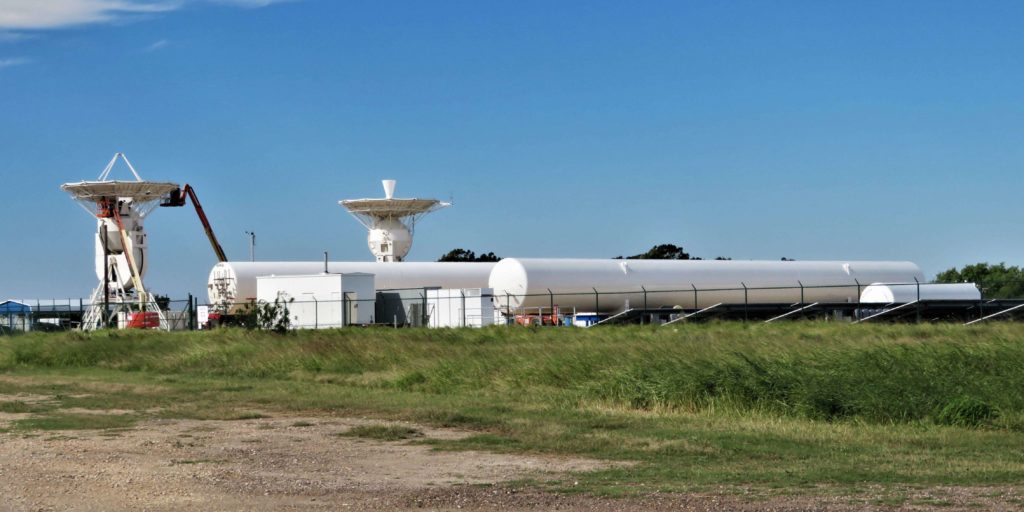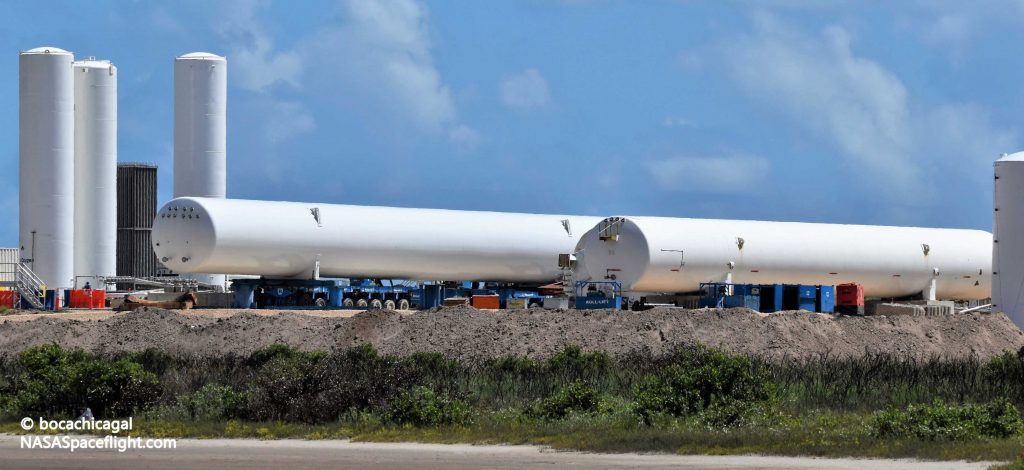 It remains to be seen whether SpaceX will revamp its current pad with a full concrete foundation and the nature of the Phase 2 pad's launch mount and water deluge is also unclear. However, the upgrades do appear to be minimal and should take no more than a few weeks to a few months. SpaceX CEO Elon Musk wants Starship Mk1 ready for its first flight tests as early as October 2019 and the company has filed for FCC communications permits that indicate a no-earlier-than (NET) date of October 13th.
Check out Teslarati's newsletters for prompt updates, on-the-ground perspectives, and unique glimpses of SpaceX's rocket launch and recovery processes.