After the better part of both half a year of launch delays and launch pad inactivity, SpaceX and Falcon 9 are ready to return the company's California-based SLC-4 facilities to action with the launch of the $1 billion Radarsat Constellation Mission (RCM).

Built by Maxar for the Canadian Space Agency (CSA), RCM is a trio of remote-sensing spacecraft designed with large surface-scanning radars as their primary payload. Having suffered years of technical delays during Maxar's production process, RCM was initially available for launch as early as November 2018. In an unlucky turn of events, issues on the SpaceX side of things took RCM's assigned Falcon 9 booster out of commission and lead to an additional seven or so months of launch delays. At long last, RCM is just one week away from heading to orbit, scheduled to launch from Vandenberg Air Force Base (VAFB) no earlier than 7:17 am PDT (14:17 UTC), June 12th.
The Goldilocks booster
Once the three RCM satellites were effectively complete, a series of unfortunate circumstances combined to delay the constellation's launch almost indefinitely. The first domino fell in December 2018, when Falcon 9 Block 5 booster B1050 – having successfully supported Cargo Dragon's CRS-16 launch – suffered a failure that prevented a successful landing. Incredibly, the booster did survive its accidental Atlantic Ocean landing and is now sitting in a SpaceX hangar, but B1050 is unlikely to ever fly again.

This posed a problem for Maxar and the Canadian Space Agency (CSA), who seem to have contractually requested that RCM launch on either a new or very gently flight-proven Falcon 9 booster. The problem: SpaceX had none of either option available for RCM after B1050's unplanned swim and needed to balance the needs of several other important customers. Several Block 5 boosters were technically available but all had two or even three previous launches under their belts.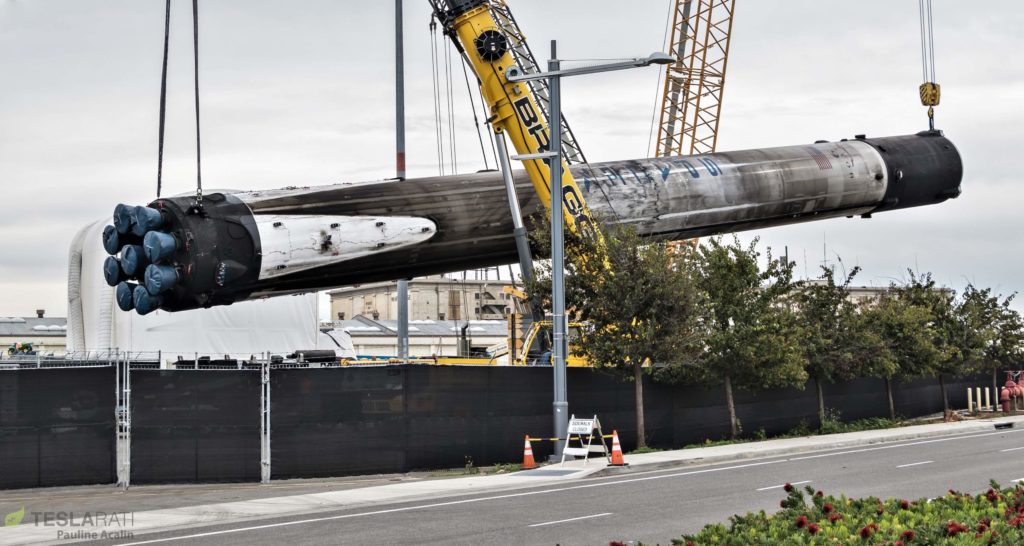 Meanwhile, SpaceX's booster production had been almost entirely focused (and would remain so months after) on building four new Falcon Heavy boosters and the first expendable Falcon 9 Block 5 booster, reserved for the US Air Force and a long-delayed customer. Since those five boosters were completed and shipped out, just one additional booster (B1056) has been finished, launching Cargo Dragon's CRS-17 mission just one month ago.

In short, had Maxar/CSA waited for a new booster, RCM's launch would likely be delayed at least another 30-60 days beyond its current target of June 11th. Instead, they downselected to Falcon 9 B1051, then in the midst of several months of prelaunch preparations for Crew Dragon's launch debut (DM-1). DM-1 went off without a hitch in early March, after which the gently-used B1051 underwent a brisk ~45 days of inspection and refurbishment before heading west to SpaceX's VAFB launch pad.
Billion Dollar Babies
From an external perspective, forgoing a twice or thrice-flown Falcon 9 Block 5 booster after nearly a dozen successful demonstrations does not exactly appear to be a rational decision. However, whether it was motivated by conservatism, risk-aversion, or something else, Maxar and CSA likely have every contractual right to demand certain conditions, as long as they accept the consequences of those requirements. In the case of RCM, the customers accepted what they likely knew would be months of guaranteed delays to minimize something they perceived as a risk.

To some extent, it's hard to blame them. After going more than $400M over budget, the Maxar-built trio of upgraded Radarsat satellites are expected to end up costing more than $1 billion. CSA's annual budget typically stands around $250M, meaning that this single launch is equivalent to four years of space agency's entire budget. A failed launch would be a huge setback. Additionally, RCM will likely become the most valuable payload ever launched by SpaceX, beating out the Air Force's ~$600M GPS III SV01 spacecraft by a huge margin. For RCM, mission assurance is definitively second to none.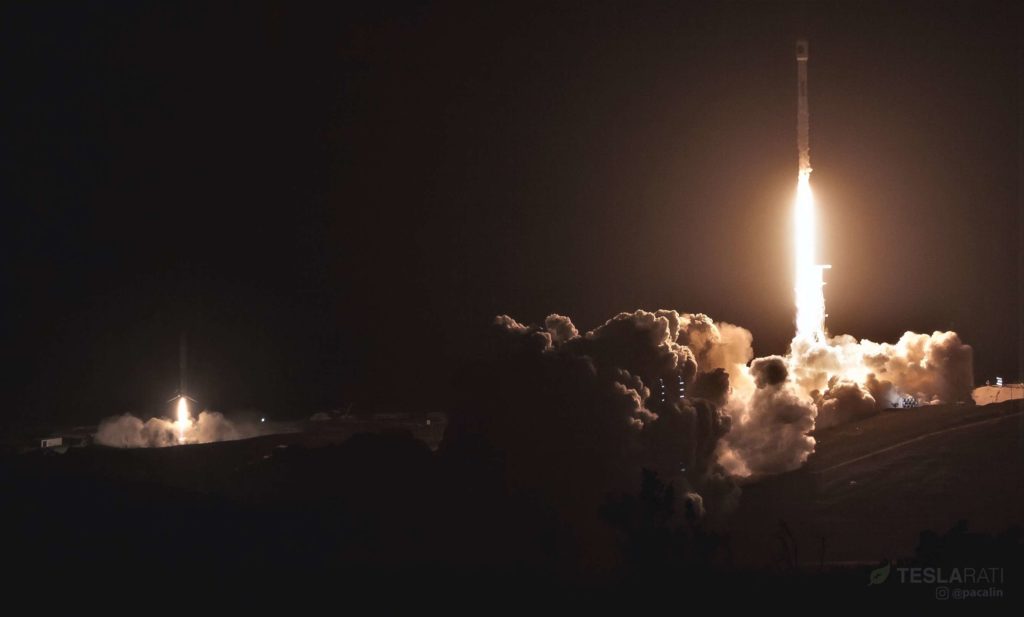 If all goes as planned, Falcon 9's RCM launch should also mark the second use of SpaceX's West Coast landing zone (LZ-4), christened during the October 2018 launch of SAOCOM 1A – coincidentally, also a radar-carrying Earth observation satellite. This means that press photographers (including Teslarati's Pauline Acalin and Tom Cross) will have their second chance ever to capture remote images of a SpaceX booster landing.
Check out Teslarati's newsletters for prompt updates, on-the-ground perspectives, and unique glimpses of SpaceX's rocket launch and recovery processes.